After purchasing my Apple TV 4K, I began searching for a 4K/HDR television, so I could truly enjoy the set top box's ability to show movies and shows in 4K HDR quality. I don't have the moolah for an OLED TV set, so after much research, I settled on Sony's XBR-X900E-Series 55-inch—Class HDR UHD Smart LED TV.
It's a top notch HDR TV that occupies the sweet spot between performance, price, and size. I wanted a 65-inch TV set, but my wife is insistent that anything bigger than 55 inches is too big for our living room. And, as the saying goes, "if momma ain't happy, ain't nobody happy." 
So 55 inches it was. 
The display
The X900E's display is gorgeous. It's not OLED quality, but comes close. UHD image clarity is excellent, the contrast ratio is very good, brightness is superb, and HDR allows for bright, vivid colors. The Sony set boasts the 4K X-Reality Pro Image Processor, 4K HDR Processor X1 , and TRILUMINOS Panel, and Full Array Local Dimming. The latter is a feature that dims the backlight behind parts of the screen that are displaying black. This makes blacks appear deeper and darker on those parts of the screen, which is great for movies or TV shows with darker scenes.
The X900E also utilizes 120Hz with Sony's Motionflow XR 960 high frame rate technology. This increases the frame rate for a sharper and smoother image.
Picture presets include Standard, Vivid, Custom, Cinema Pro, Cinema Home, Sports, Animation and Game.  In addition to the usual Brightness, Color, Light Sensor adjustments, the Advanced settings include Auto local dimming, X-tended Dynamic Range and Advanced Contrast Enhancer.
The only downside to the X900E display is that the image degrades a bit when it's viewed at an angle.
The design
There's no "wow" factor to the X900E's design. But it's a reasonably attractive, very functional build. The Sony set is slim (though the power brick is the size of, well, a brick) with a premium-looking thin matte black bezel, offset with aluminum trim, and a silver-slate pedestal stand that has some clever cable management features. 
I really like the pedastal/stand. The form factor is much better than the screen-wide feet on the sides of many TVs, which make them difficult to sit on some stands. The X900E has four HDMI inputs (one back facing, the others side-mounted), all of which are 4K HDCP 2.2 compliant. This means you've got plenty of connectivity for 4K Blu-ray, games consoles and set-top boxes. There's also a component AV input, three USBs (one of which is a fast blue 3.0 variant), and an optical digital audio output for outboard sound systems. Ethernet and Wi-Fi are standard. 
The operating system
Unfortunately, the X900E runs the cluttered Android TV OS, which I find more difficult to navigate than other smart platforms. The Action Menu button atop the remote helps a bit by providing a quick list of popular settings, so you don't have to continually go back to the main settings menu. 
With the Android OS, you can cruise on over the Google Play Store and buy apps for the TV to extend its functionality. I've yet to feel the need to do this, as the default apps such as Amazon Video, Netflix and YouTube fill all my needs.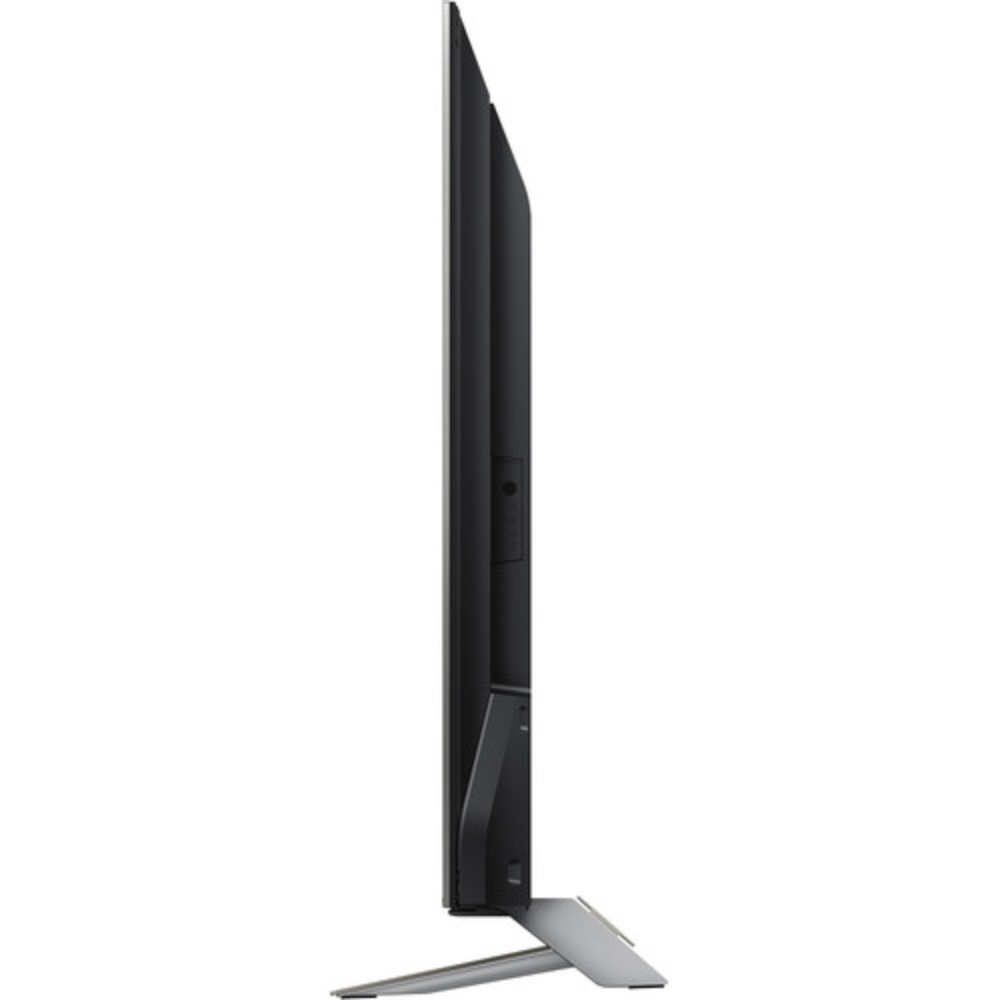 The speakers
You'll probably want to add some external speakers or a sound bar to the Sony set. However, the X900E has better-than-expected stereo separation and a reasonable amount of bass thanks to its two 10-watt amps.
Unfortunately, I had a problem making my Vizio sound bar work with the X900E. When I finally got sound coming out of it, I couldn't control the volume of the sound bar with the Sony remote.
It's not a perfect TV, but the X900E provides excellent performance for watching TV, movies, sports, or playing games. 
You can pick up one at B&H Photo for $1,198 and save $100 off the regular price and get free shipping.
Apple World Today Rating (out of 5 stars): ★★★★★