If you want better audio than most HDTVs speakers, and don't have the room for a surround sound system, check out the Sony HT-XT2 2.1 Channel Sound system. It works great with the Sony XBR-X900E, which is the TV I recommend for owners of the Apple TV 4K.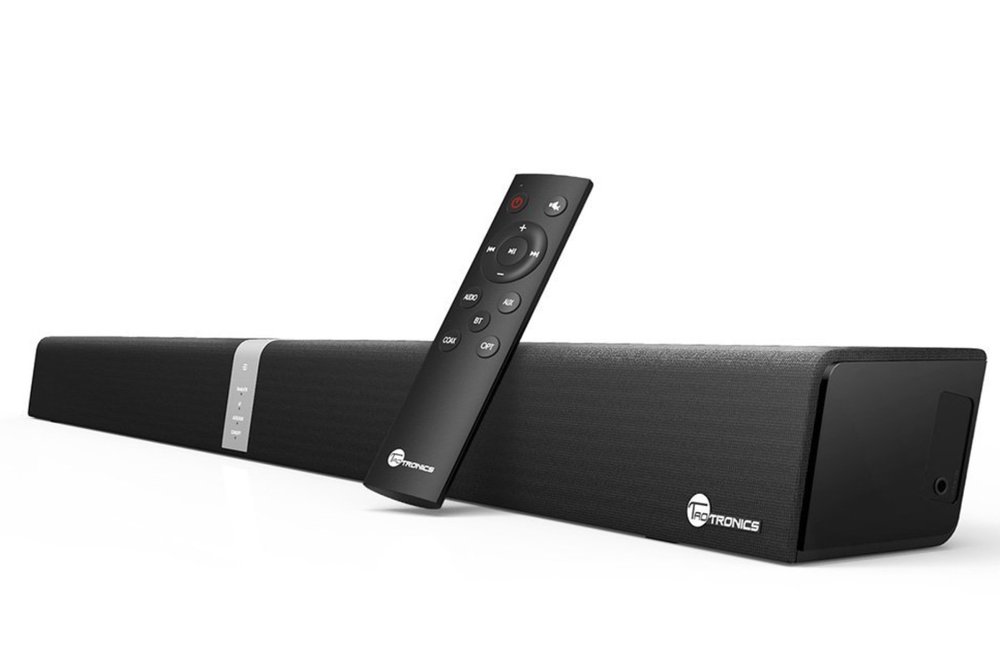 It doesn't have the encompassing experience of a true surround sound system, but the HT-XT1 offers very good performance for both movies and music. Music and sound effects are especially clear and sharp, though dialog comes across slightly thin (though fiddling with the sound stand's settings helps with this).
The HT-XT1's sleek design allows you to place your TV atop it (as long as it doesn't weigh more than 66 pounds), which is another space saving feature. And it doesn't block your TV's remote control sensor, a problem I've experienced with some sound bars.
Another nice touch is that the HT-XT1 has four half-inch feet. They provide some breathing room for the dual 100mm bass woofers beneath the unit, which aids the audio quality.
However, there's no separate subwoofer and no ability to add one later, which means you won't experience the depth and oomph that a subwoofer provides. That said, you can crank up the volume on the HT-XT1 without distortion.
The Sony sound stand packs three HDMI inputs, built-in Bluetooth with NFC support, and a nifty wand-like remote that sports the usual volume and mute controls, as well as additional controls for the subwoofer level and the menu system hidden beneath the slide-out panel. The HT-XT1 comes with an HDMI cable, which allows you to connect it to an HDMI ARC connector on your HDTV, if it has one. (You can read more about HDMI ARC here).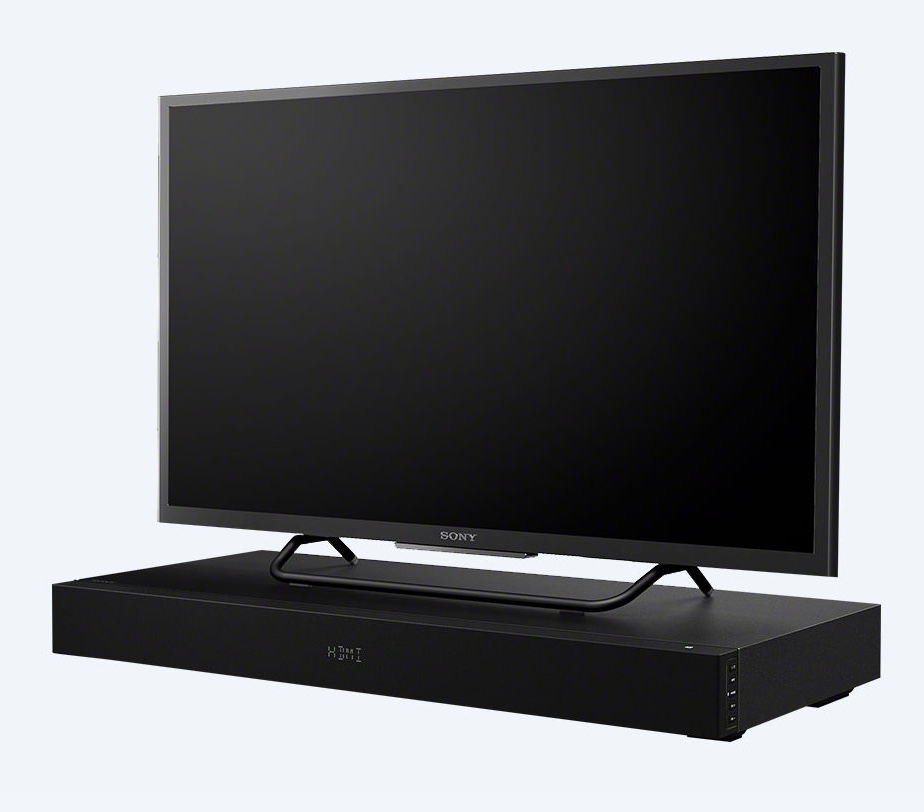 The HT-XT1 doesn't offer network connectivity, though you can control it via Sony's Song Pal app that can connect to the sound stand. The Song Pal app lets you select inputs and adjust the volume, as well as organize third party app. You may find this very handy, but I rarely use it.
If you could attack a subwoofer, this would be a near-perfect sound system for those who don't want, for whatever reason, a home theater set-up. Otherwise, it's a darn good audio option. The HT-XT1 retails for $300, but you can get one at Amazon for $119.99.
Apple World Today Rating (out of 5 stars): ★★★★