VeprIT has launched SlideFlow, a Mac app for generating animated photo slideshows with background music and playing it on a TV screen.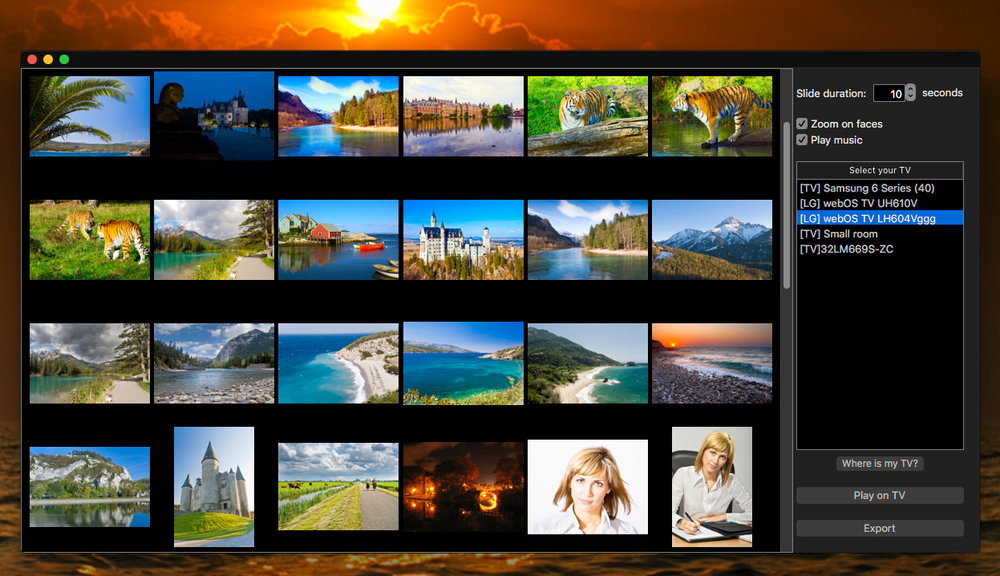 According to VeprIT owner, Demid Borodin, the utility "offers the most natural viewing experience, presenting the full photograph, and then applying Ken Burns effect to zoom on human faces." The user can export the slideshow as a video file, or play it immediately on a connected TV. 
SlideFlow works over a local Wi-Fi network with many modern smart TVs, such as Samsung, LG, and Sony TVs. It is also expected to work with other DLNA devices. Support for Google Cast (Chromecast) is coming in future versions, as well as an iOS version.
SlideFlow requires macOS 10.12 or higher and available at the Mac App Store. It's free, but does apply watermarks to generated slideshows until users pay the $2.99 in-app purchase.