According to a new Microsoft Market Intelligence study, although the Amazon Alexa is widely known and advertised in the U.S. it's not the most popular digital voice assistant. Apple's Siri and the Google Assistant tied for first place with 36% of respondents having used each.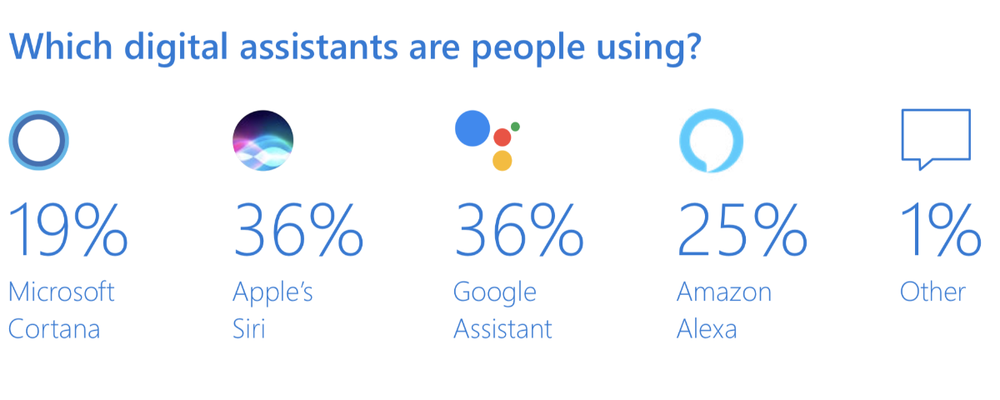 Alexa came in third with 25% of respondents reporting usage, closely followed by Microsoft's Cortana with 19%. Microsoft notes that the popularity of Siri and Google is likely due to the sheer volume of mobile phones (approximately 250 million in the U.S. when compared with smart speakers (approximately 50 million-plus in the U.S.) .
Both Siri and Google are more aligned with mobile phones while Alexa is more closely aligned with smart speakers (though Siri and Google are starting to infiltrate smart speakers, while Alexa can also be used on mobile phones). Microsoft's March – June 2018 survey was conducted online with over 2,000 global responses representing the U.S., UK, CA, AU and IN. Here are some of the highlights:
Sixty-nine percent of respondents have used a digital assistant.

Seventy-five percent of households will have at least one smart speaker by 2020.

Forty-one percent of users reported concerns around trust, privacy and passive listening .

Consumers won't divulge personally identifiable information without a substantial reward .

Over half of consumers expect their digital assistants to help make retail purchases within the next five years.