The folks at Silk have served up a smorgasbord of inexpensive (as opposed tho cheap) cases for the iPhone Xr, Xs, and Xs Plus. I've had a chance to play around with the Xs Plus versions, so I'll offer this mini-review round-up.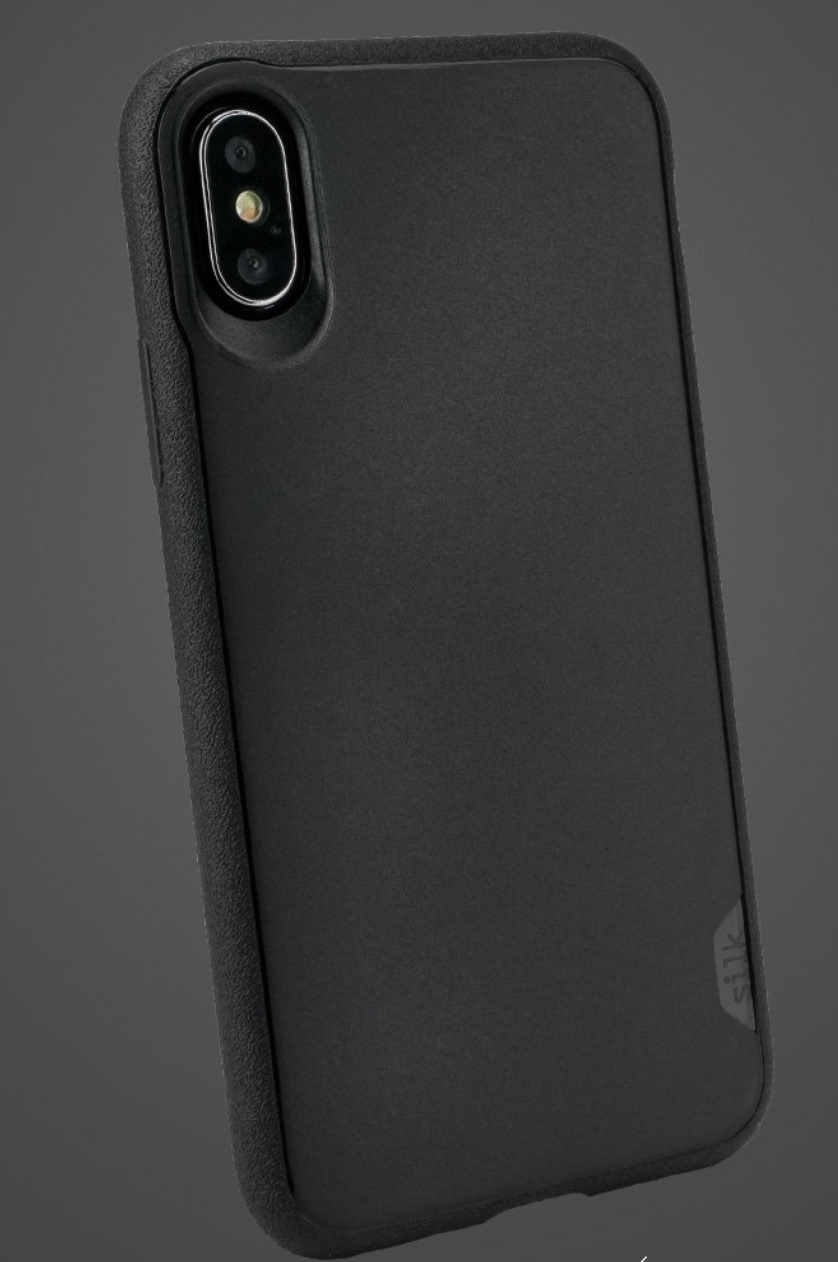 This is an inexpensive ($11.99) base model case coming in four colors — black tie, red rover, blue, and white. I prefer the black.
The case has air pockets in all four corners to help protect the phone from a corner drop, and comes with a free screen protector, impressive considering the low price. There are openings for the back camera, bottom speakers, Lightning port and mute switch, while the volume toggle and power switch are covered with "improved tactile click response".
The back of the case is a matte finish that doesn't collect fingerprints, while the sides all have a subtle texture that keep your phone from sliding out of your hand. I like the basic design, the low price and included screen protector.
Apple World Today Rating (out of 5 stars): ★★★★★
The Queen of Diamonds Clear Case
Only $14.99, the Queen of Diamonds Clear Case is made of a transparent, grippy material that helps keep your smartphone from slipping from your hand. It includes the same openings and buttons as the Kung Fu Grip, as well as — yay! — the included screen protector.
Protective air-pocket corners work as "air bags" for your iPhone. And the Clear Case provides reasonable protection for the Apple device while its intriguing inlaid diamond design allows the Apple logo to sorta shine through.
Apple World Today Rating (out of 5 stars): ★★★★
I've never found a wallet case that holds all my awards cards (yes, I know, I should put 'em all digitally — in the Wallet app) — but the Folio Wallet comes closer than most others I've tried. It sports four card slots and a place to stash some bills. The $14.99 case holds the iPhone in place by a nondescript polyurethane frame, and the entire wallet is made of a "Saffiano Texture Fabric."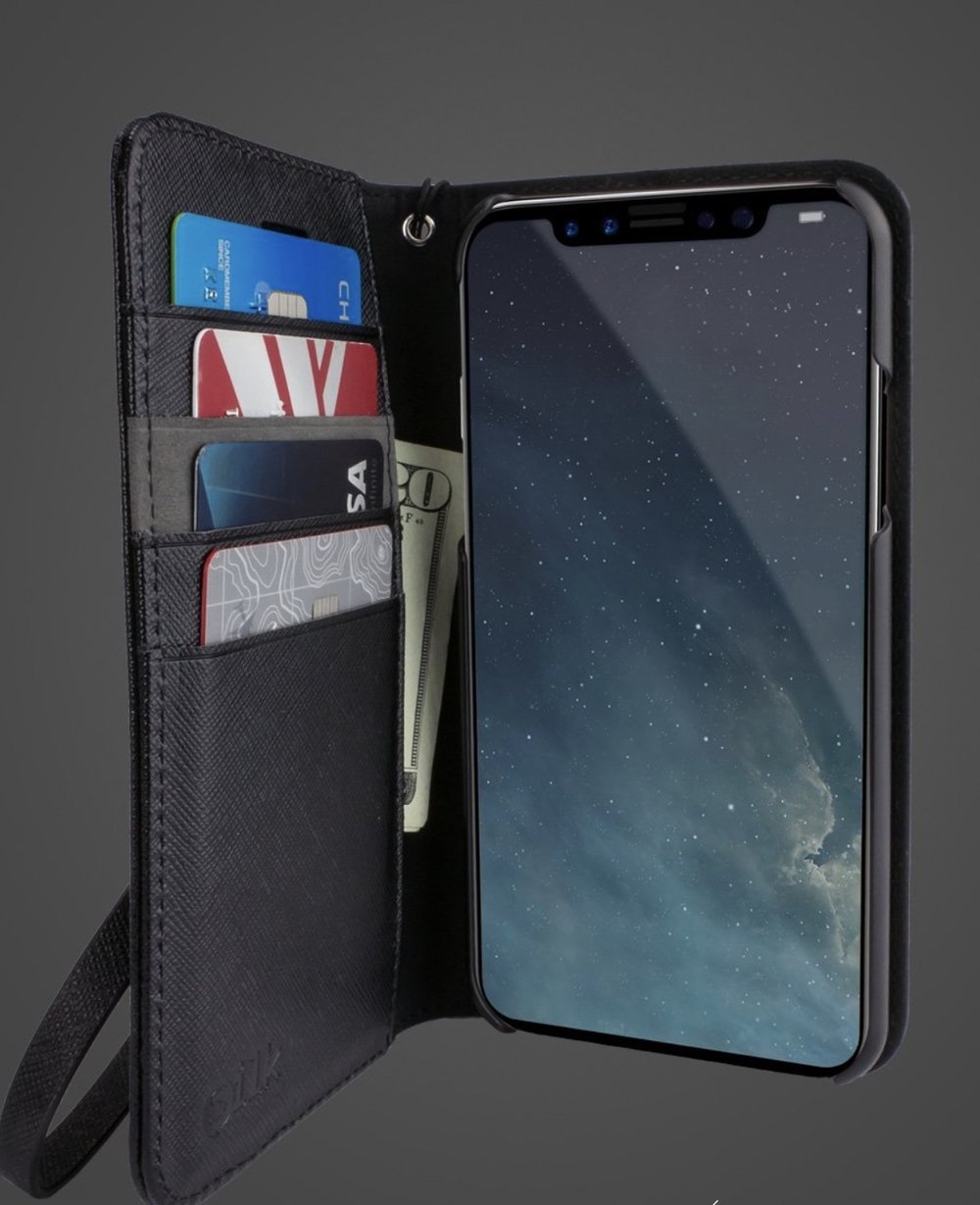 Available in either black tie or rose gold, the Folio Wallet also features an elastic band to keep the case closed, which protects your iPhone in case it's dropped. There's a removable wrist strap. The Folio Wallet has a folding kickstand, so you can prop up your Apple smartphone and watch videos in landscape mode.
Apple World Today Rating (out of 5 stars): ★★★★
<!— code from sekindo - Appleworld.today In-Article - outstream —>

<!— code from sekindo —>
Also coming in at $14.99 is the Nudist, which has a clear frosted finish in the "Nothin' to Hide" model. There are also "Chef's Special" and "Flavor of the Month" designs.
The designs are the main selling points of the case. Though its frost finish looks cool, there's final protection though the air-pocket corners certainly helps. And it also includes a screen protector, so its hard to argue with the price.
Apple World Today Rating (out of 5 stars): ★★★★
The Wallet Slayer Vol. 1 is like a Kung Fu Grip case with enough room on its back to stash up to three credit cards and a few bills. That's still not enough wallet space for me, but your mileage may vary. However, one nice touch is that card slot has a clip in it that pushes against your cards to keep them from falling out.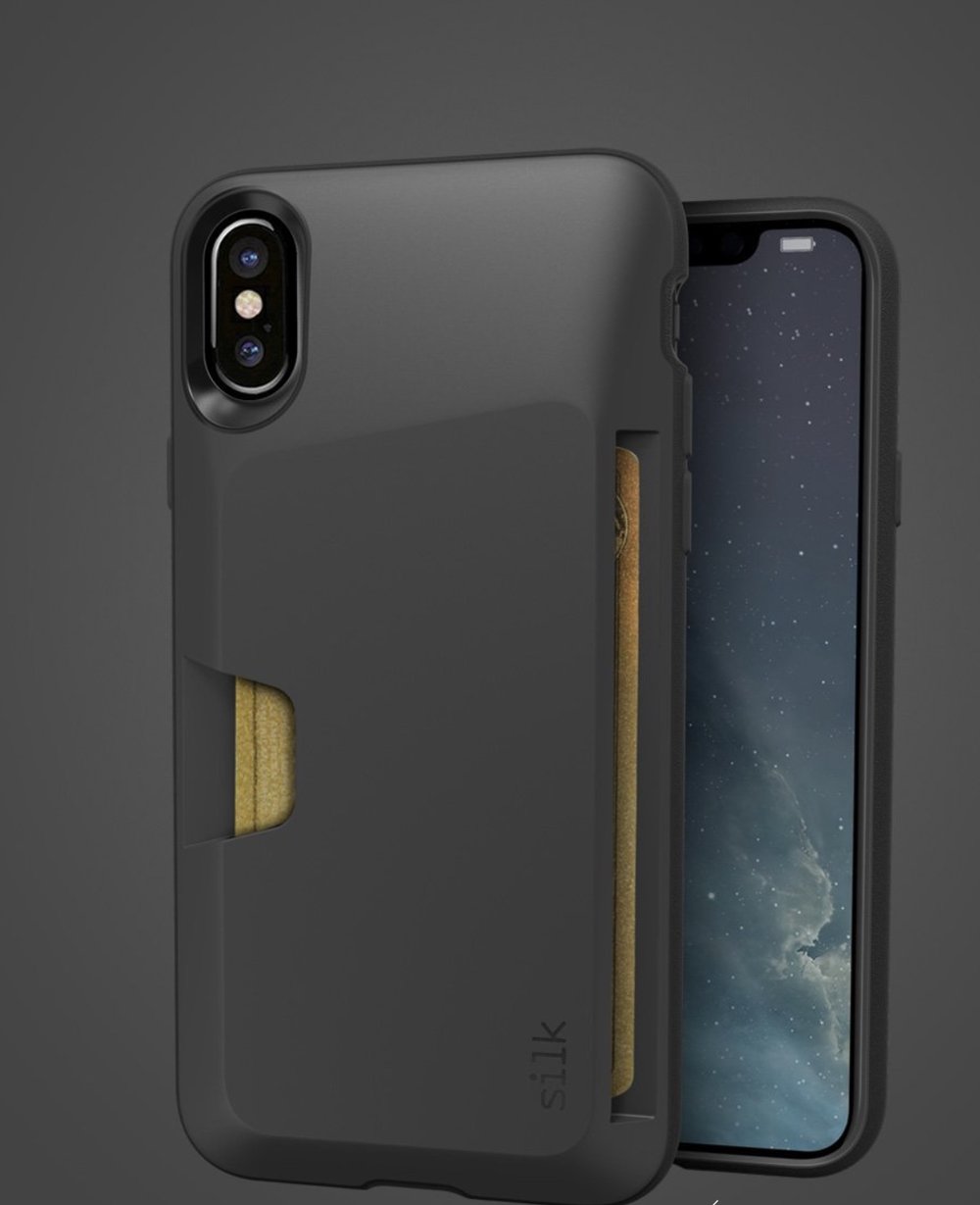 The $14.99 wallet case comes in black tie, cash, and you have the Vault Slim Wallet. It comes in black tie, red rover, blue, and white.
Apple World Today Rating (out of 5 stars): ★★★★
The "sequel" to the previous case, it's available in the same hues, but comes with a higher (but still reasonable) price: $24.99. The difference? There's a little groove in the plastic near the side of the wallet that allows you to pop the edge of a credit card in it and use the Wallet Slayer Vol. 2 as an iPhone kickstand.
Also, the sides of the Q Card Case have a rougher finish to improve grip-ability. And, again a plastic screen protector is included.
Apple World Today Rating (out of 5 stars): ★★★★