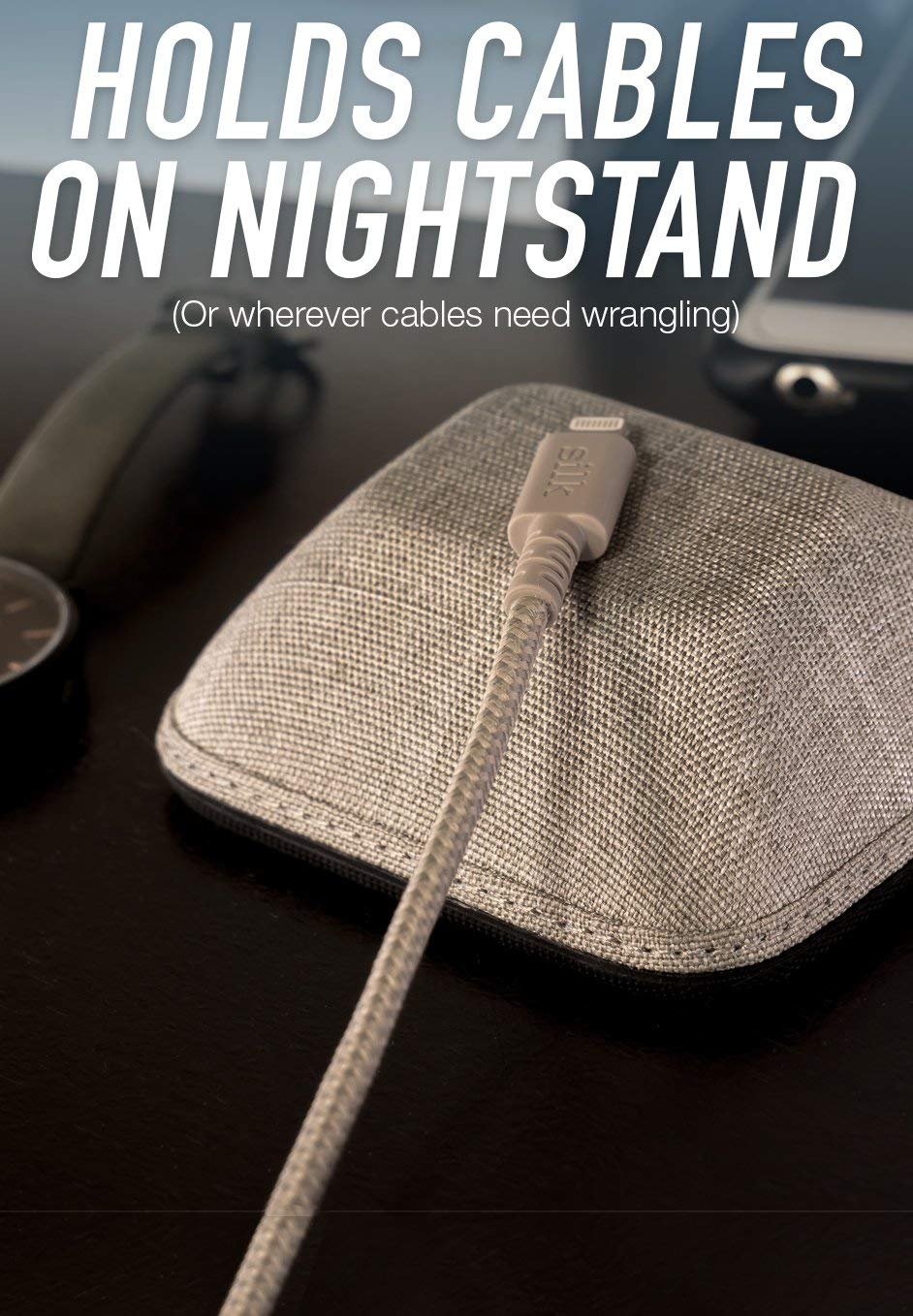 Here's another "smartish" product from the folks at Silk. Over the years they've come up with some great products to keep your Apple devices protected; now they have released the Cable Wrangler ($19.99), a really smart gizmo that keeps your Lightning charging cables from dangling all over the place.
The Cable Wrangler looks like a small, uncomfortable pillow, covered in either "lightly toasted beige" or "No. 2 pencil gray" cloth. The bottom of the unit has a 3.24 x 3.24 inch (82.3mm x 82.3mm) non-slip bottom, and it's surprisingly heavy. Why? Well, the Cable Wrangler contains a strong magnet inside it. Hint – you probably do NOT want to place your credit cards atop the Cable Wrangler.
That magnet has a natural affinity for the charging tips on your Lightning cables, which means that if you just place them on top of the Cable Wrangler, they're going to stay in one place. If your cables don't have a lot of "stick", there are little magnetic collars that are you can place on cables so they remain stuck to your Cable Wrangler. If my experience is any indication, you'll have nothing to worry about — the Cable Wrangler grabs all of my Lightning Cables.
<!— code from sekindo - Appleworld.today In-Article - outstream —>

<!— code from sekindo —>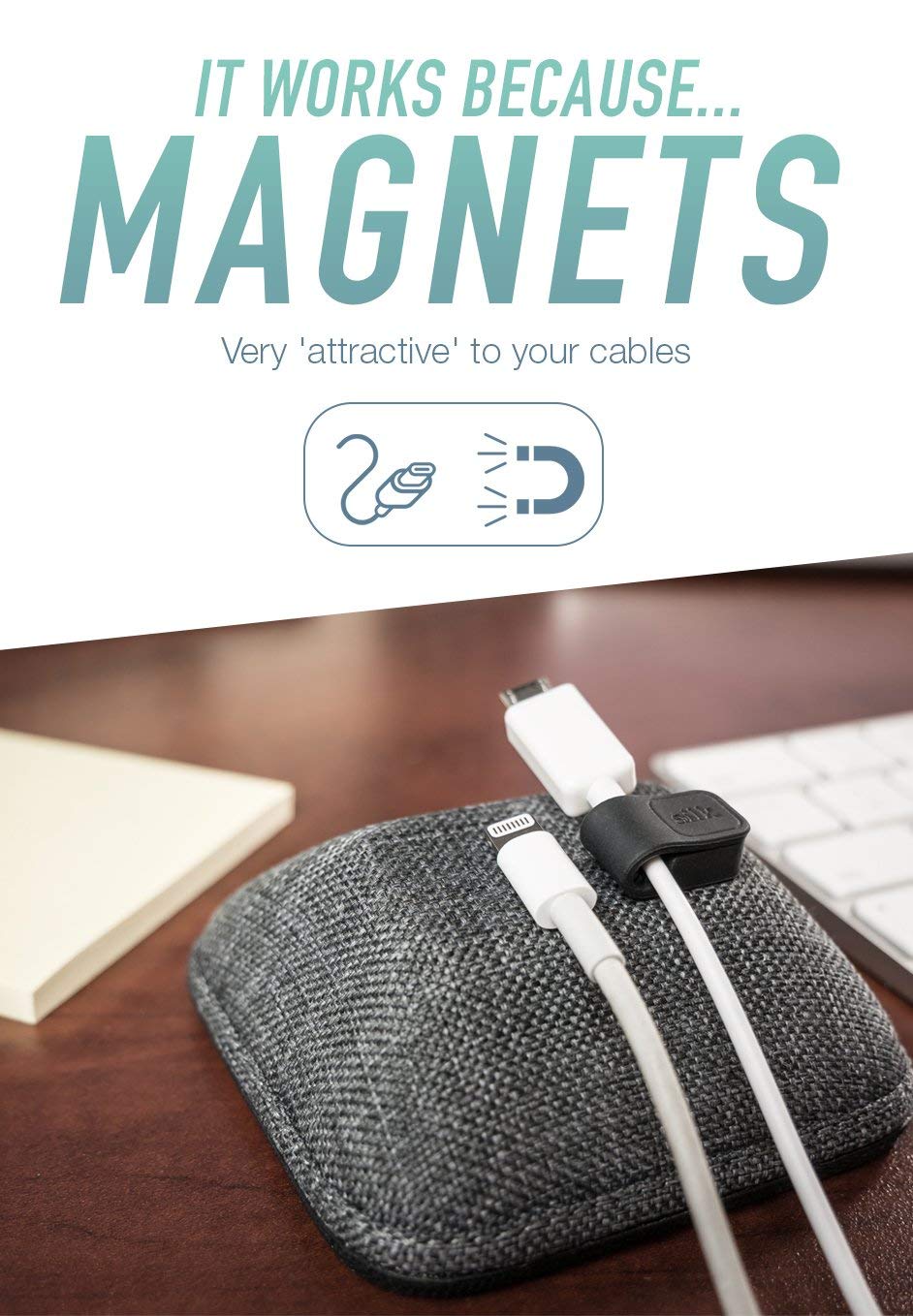 The Cable Wrangler is perfect for those of you who are cat owners. By keeping those dangling cables out of the way, you're keeping your family felines from using them as a toy.
Need more than just a way to keep your cables from dangling all over yonder? For another $10 you can add a 6-foot Lightning Cable, and for another $20 you get the cable and a 2-port wall charger.
In real-life usage, I find the Cable Wrangler to be an awesome little product. For a charging hub we have in our kitchen, it keeps cable ends from flopping onto the floor where they can be a nuisance and require bending over to pick up. Instead, the charging ends of the cables are now always an arm's reach away on top of a wine fridge, quite easy to grab when charging is needed.
It's a smart product!
Apple World Today Rating (out of 5 stars): ★★★★★