In a bid to become the "Netflix of Mac software," Setapp is a new subscription service that makes a growing suite of more than 45 macOS applications available to users for a flat monthly fee.
Anyone who wants early access to the platform, which is scheduled for release early next year, must register at the Setapp website and priority admission will be granted on a rolling basis over the coming weeks. The new service is the latest spinoff of the Mac software company, MacPaw, which has an installed base of more than 5 million customers worldwide.
Setapp is a less risky and more flexible way to buy, sell and use Mac software, providing a better experience for both users and developers, according to Oleksandr Kosovan, founder and CEO of MacPaw and its Setapp division. Users pay US$9.99 per month and get unlimited access to a handpicked collection of apps.
Already, a wide range of Mac software applications are available including Ulysses, CodeRunner, Blogo, Marked 2, RapidWeaver 7, Eltima Player and Base. Under development for more than a year, Setapp is expected to include up to 300 apps as the service gains momentum, says Kosovan.
To get started with Setapp, users download a small app that creates a folder in the Finder on their Mac. Inside the folder there is a library of applications that users can click on to install and use as long as their subscription is active. While a connection to the Internet is needed to download and update the software in Setapp, once installed the apps will continue to work offline as normal.
Unlike the Mac App Store, Setapp makes it possible to offer any type of Mac software. For example, categories of apps, including developer tools and pro apps, cannot be distributed in the Mac App Store because they can't be sandboxed without crippling their feature set, says Kosovan says.
"Often presented with the choice between degrading the functionality of their apps or leaving the store to sell their software online, many developers have pulled their apps in favor of direct downloads," he adds. "As a result, a growing number of apps are no longer distributed on the platform with abandoned apps becoming a hidden problem. The Setapp model is unfettered by these issues, so developers can focus on making great software and not complicated pricing schemes. There is no need to sell software as a one-off purchase, and unlike the Mac App Store which treats subscriptions as a proxy for paid upgrades, developers will not get punished by consumers for the terrible experience of in-app purchases, annoying ads, and a lack of trial software."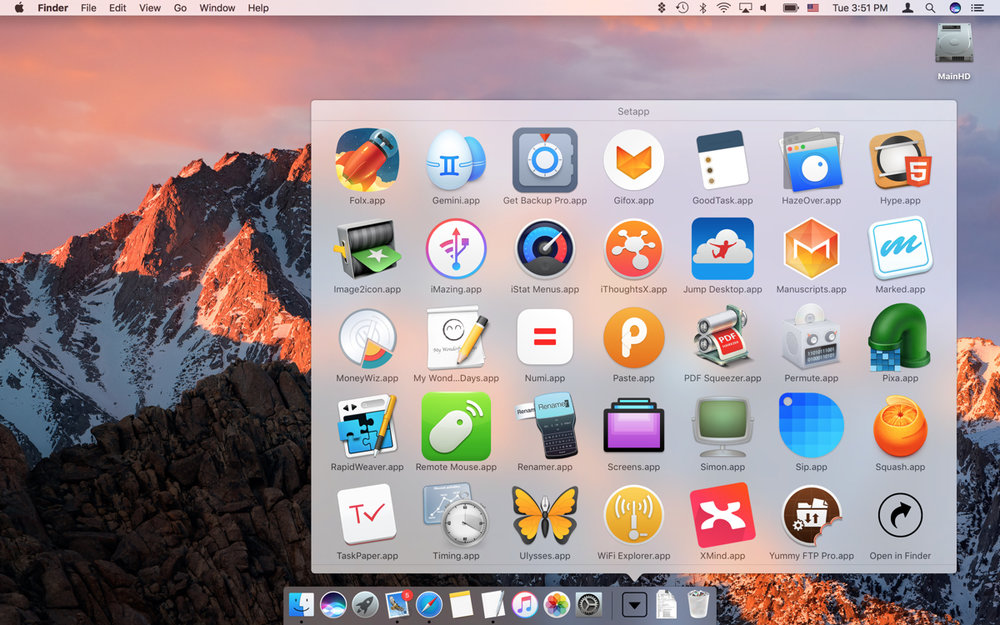 Revenue, equal to 70% of the total generated by their apps, is shared with developers based on which applications certain customers use during the billing cycle. As a reward, two-thirds of the remaining 30% goes to developers in the form of a "partner fee," which is based on a lifetime value of each user they have brought to the platform.