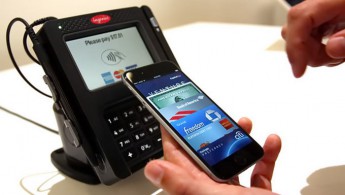 Article by Guest Author Desmond Fuller
Full disclosure from the beginning; I am an Apple fanboy, with my roots beginning in the days of the Apple //e. As a boy, I painted my white bedroom with the Apple color stripes and stayed with Apple during its rocky years. I have also invested heavily into Apple services. I currently use the iCloud Photo library service (and pay extra for 1TB of space each month), iTunes Match and have been using my mac.com address forever.
Apple's hardware is sexy, its software is usually rock solid and its services… well, that is something we should talk about. There has been lots of news lately about Apple making more money on services than at any time in history. That should be a good thing, but Apple's history in this area hasn't been stellar.
I am going to share two stories (I have more) to demonstrate what I mean, but this will be a start.
Apple Pay
When Apple released Apple Pay, I jumped in with both feet. If you looked at my credit card statement you'd see numerous "AplPay" prefixes. It seems like living in the future to pull out your iPhone and tap the credit card reader to pay for things versus the current nightmare of chip-enabled credit cards (don't even get me started on that mess). For Father's Day, I received an Apple Watch and I started to pay with my Watch as much as possible.
On September 16th, I received my new black iPhone 7 from T-Mobile. I backed up my iPhone 6 (encrypted via iTunes), signed out of iCloud on the iPhone 6 and restored everything to my iPhone 7. Everything was great. I was very happy with the new phone until I tried to use Apple Pay. My passes were there from various coffee shops and grocery stores but my credit cards were not. I was not concerned and clicked the "Add Credit or Debit Card" option in Apple Wallet to resolve the issue. Little did I know my nightmare was about to begin.
After the phone "spun" for awhile, an error popped up that said, "Could Not Set Up Apple Pay – An error occurred while setting up Apple Pay". I tried again… and again. I tried a phone reboot. Did not help. Tried logging out of iCloud / disabling my passcode and then logging back into iCloud and re-enabling my passcode. Did not help. Guess it was time to call support.
I typically do not call any type of technical support unless I have exhausted everything I can think of. The issue here was I do not have visibility to how Apple Pay works server-side and did not see any other way to access it except via my iPhone. Apple recently added chat functionality to their support site so I thought I would give it a try.
The level one support tech was very nice. He had me send some diagnostics regarding the health of the phone. The tests came back fine. He had me do various things to try and resolve the issue. This included the same logging out / in of iCloud, rebooting the phone as well as wiping the phone completely and starting over with a fresh iPhone. Nothing helped. He decided to escalate the issue to an "Apple Senior Advisor" who would take the case from there.
My first impression is I got someone who had an ego. First, he had me try to reboot using the power button and home button (which doesn't work on the iPhone 7 – even I knew that). I mentioned it and I got a terse "hold on". He came back with the new instructions with the power button / volume down. This was just one example of my dialogue who someone who was not well-versed in being nice to a customer.
Finally, I was told to send some diagnostics and he would get back to me. A few days later I received an email at 11:30pm (I was asleep) saying he could call me or do a screen share. The next morning when I saw the email, I wrote back saying I would call him at 7:30am. I received voicemail and an auto-responder saying he worked from 9pm to 8am EST. Those are not really typical work hours for most people (at least they aren't for me). I wrote back asking if I someone else could take the case who was available in the 9am to 5pm EST timeframe. Crickets…
Since I had time, I decided to move back to my iPhone 6 until this got resolved. Since it was wiped, I figured I would install as a new phone and set up Apple Pay. Guess what? I get the same error as on the iPhone 7. I wrote back to the Apple senior advisor with this information and still haven't heard anything.
What do these two phones have in common? My Apple ID. I decided to wipe the iPhone 7 (again) and have a co-worker use their Apple ID to log in and it worked perfectly. I wiped the iPhone 6 and had him try that and it also worked perfectly. In my limited deductive reasoning, it seems like the Apple ID has something wrong with it.
I decided (since it seemed I would have the time) to see if I could see anything at the Apple ID website (https://appleid.apple.com). I logged in and the information was all correct. I decided to re-enter my card to see if that made a difference and received an error message, "Payment information could not be updated – There was a problem validating the information you provided". I figured that since that card was already in the system it did not want you to update the information. I decided to add a different credit card to see what would happen. Same error. Perplexing. Seems like Apple has an issue on the system side, but since there is no visibility to Apple Pay from this website it could just be a coincidence.
A month later, I still had not heard from the senior advisor after asking for numerous updates. Finally I decided to open a new case and jumped through the same level one support hoops. After a short time, I was transferred to another senior advisor who I talked with on and off for a few more weeks. At one point he had me create a new Apple ID which worked fine, so he said that I should just start using that.
Now maybe most people would do this to just solve the problem, but this is not a solution for a service company. I have been using this Apple ID since 2002. All my press releases / press contacts use this email for various product announcements as well as used by my editors for the articles I write for various publications. I also have all my pictures/video (19,145 photos & 2,114 videos), iTunes purchases (music, videos, audiobooks and apps) since 2004, Apple notes, and more in this account.
It is now almost Thanksgiving and I don't have a fix and have had many email and phone conversations with my support advisor but he has just pushed the problem upstream and can not help at this point. My gut feeling remains the same that my AppleID has something corrupt with it on the Apple services side but I have no way of fixing it myself. I will not start using a new Apple ID, I have been using my current Apple ID for the past 15+ years and am too heavily invested with it. Apple, it is your service, you need to fix it and not try to kick the can down the road.
Apple Music / iTunes Match
I have been digitizing my music since 2001 and have tried all the various audio format (lossy and lossless) and had quite a folder structure with all my pristine CDs (buy, rip and put on the shelf). In 2001, when iTunes came out I did not give it much attention until I bought my first iPod. I loved that device and made the migration to iTunes to make getting music on it easier.
Over the years, iTunes has become more bloated but I was invested in it now with hundreds of albums so I was not going anywhere. In 2011, I jumped on the iTunes Match train to get 256 kbit/s DRM-free AAC file format for my music. I've been very happy with this arrangement and still continued to pay the $25/year for the service. In 2015, I was even willing to try out the Apple Music trial since I have had such a good run with Apple. I had no issue with the service at the time but found that I'm happy with my own personal music collection.
Earlier this year, I was hospitalized with pneumonia and had plenty of free time and decided to listen to music I had not listened to in a few years. For background on my listening habits, I enjoy listening to an album in its entirety but honestly, over the past year, I had numerous playlists that I had gravitated towards. As I was listening to an album, I noticed the song I was expecting did not play. I looked and it was missing from the album. I found that was weird. I made a note to myself to pull it from an earlier backup. Over the course of the month, I noticed I had numerous albums that were missing tracks. I went to my latest backups and they were missing there. I decided to go back to the backup I made before turning on the Apple Music trial and the missing songs were there.
All those tirades I read about people having difficulties with Apple Music (which I wrote off) came flooding back to my mind. I would like to say this was my issues and I had deleted the songs accidentally or got confused on how Apple Music / iTunes Match works, but I cannot. I do not delete music. Once I buy it, I keep it no matter how made an album or a track is. I'm the only one who manages my music and the tracks that were deleted do not seem to have any discernible pattern.
The moral of the story is to have backups. I know most people ignore this advice but at this point, I am glad I had them. I could pull these CDs out of storage and re-ripped them but the backup made it much easier and quicker to resolve.
Moral of the stories
Apple makes incredible hardware, their software is solid and their services still need work. These issues have made me even more diligent in backing up my music, photos and documents on my Synology NAS. My trust in Apple's services has dwindled and I hesitate to fully trust them with my data.
In January, on their 2016 Q1 earning call, Apple spent a considerable amount of time saying they were a services company. Not yet they aren't… not yet.
About The Author: Desmond Fuller
Almost 30 years of experience in various sectors of the tech industry. Have been a technical writer for numerous magazines world-wide, written a book and have a US patent. Long-time Apple user starting from the Apple //e and have stuck with Apple through thick and thin.