Do you need to keep all of your many documents in sync? DEVONthink Pro for Mac lets you easily handle vast amounts of information in one easy to backup database, presenting it in ways that are optimized to the way you work. Usually a bargain at $79.95, DEVONthink Pro for Mac is available for a limited time at half-price — $39.95.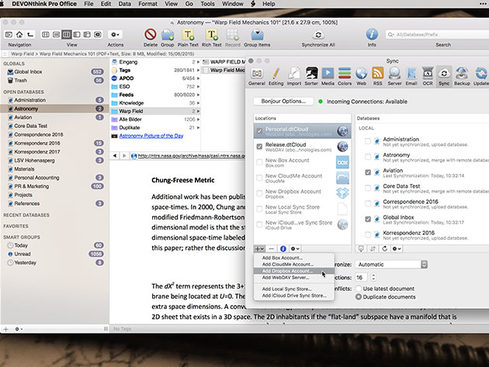 This incredibly powerful organization tool is a favorite of Mac users around the world. What can it do for you?
Keep your important data organized by using filing systems driven by artificial intelligence
View all of your data in one place, use innovative tags to quickly organize documents, & write in the enhanced rich text editor
Store your documents in the self-contained database
Sync your data directly on the local network or on any USB stick or SD card w/ AES 256-bit encryption
Add RSS feeds to multiple databases to automatically import new articles or download & archive full websites
At half-price, you can't afford to not get DEVONthink Pro for Mac! This deal won't stay around for long, so get it today.