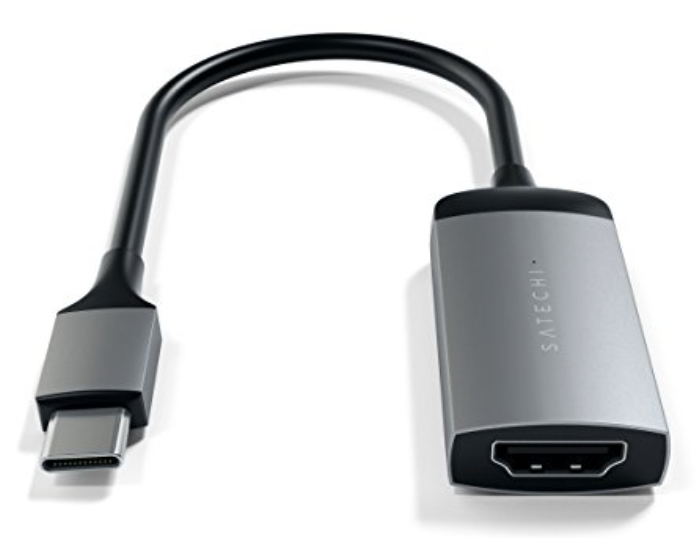 Satechi has added a pair of USB-C accessories to its lineup today, announcing a 6-foot Type-C 4K HDMI Cable ($39.99) and a more compact Type-C 4K HDMI Adapter ($34.99). Both Satechi accessories are designed to work with Macs featuring USB-C ports and external 4K displays that support 60Hz refresh rates for clear and blur-free viewing.
For those who already have an HDMI cable on hand, the Type-C 4K HDMI Adapter provides a compact footprint and features an HDMI port into which the existing cable can be plugged. It's available now in space gray, silver, gold or rose gold at both Satechi.net and Amazon.com.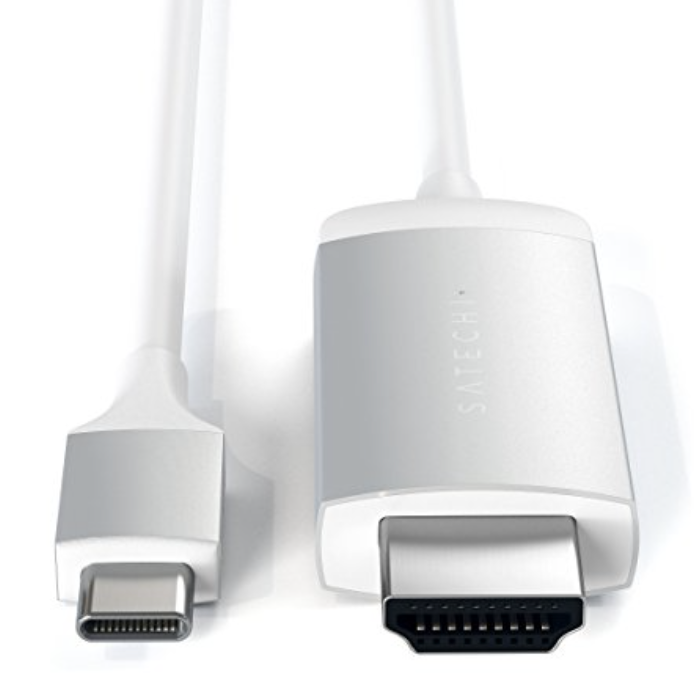 The Type-C 4K HDMI cable combines both the adapter and a 6-foot long HDMI cable, providing a plug and play, all-in-one solution for driving a 4K display from a MacBook or other Apple product with a USB-C port. The cable is available now in space gray and silver at the two outlets, and will be available in gold and rose gold in the fourth quarter of 2017.