SANDMARC — a brand specializing in photography gear for iPhone, DJI and GoPro cameras — has launched a new filter system for the iPhone camera: the US$99.99 Motion Variable Filter.
It's engineered from a cinema glass so, per the folks at SANDMARC, yields true-to-life colors, accurately adjusting exposure and avoiding cross vignetting (X bar) commonly seen in other variable ND filters. The aluminum frame is laser etched with markings that indicate "ND" levels or "Stops of light" for easy adjustment.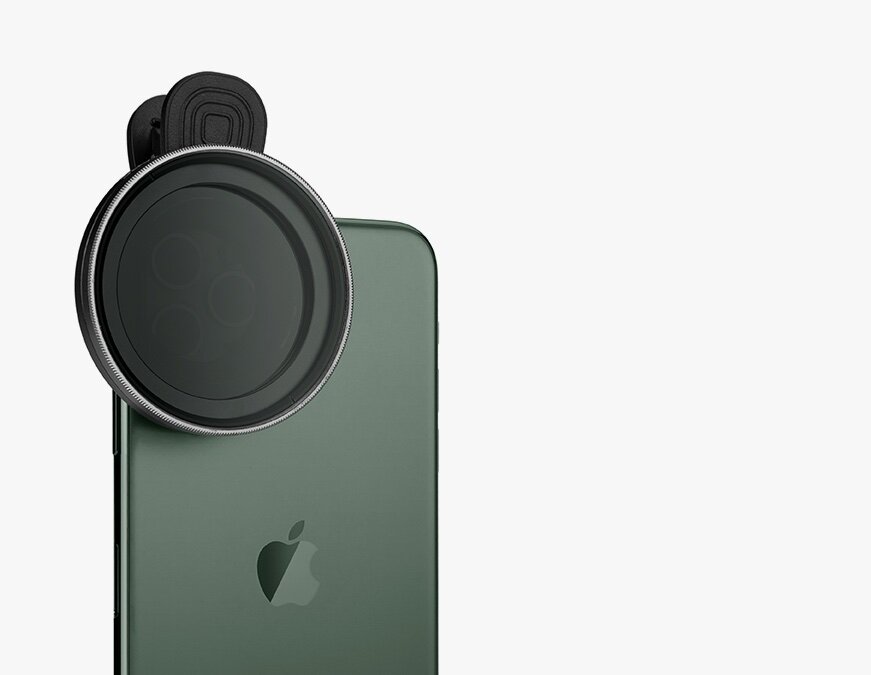 With the Motion Variable Filter, users can capture long exposure photography and add cinematic motion blur for upping your filmmaking game. For the new iPhone 11 models, the Motion Filter enables users to shoot with night mode in low light.
The Motion Filter is compatible with SANDMARC's Anamorphic, Wide and Telephoto Lens. It's compatible with the iPhone 11 Pro Max, iPhone 11 Pro, iPhone 11, iPhone XS Max, iPhone XS, iPhone XR, iPhone X, iPhone 8, iPhone 8 Plus, iPhone 7, iPhone 7 Plus, iPhone 6s, iPhone 6s Plus, iPhone 6, iPhone 6 Plus, iPhone 5, iPhone 4, and iPhone SE.