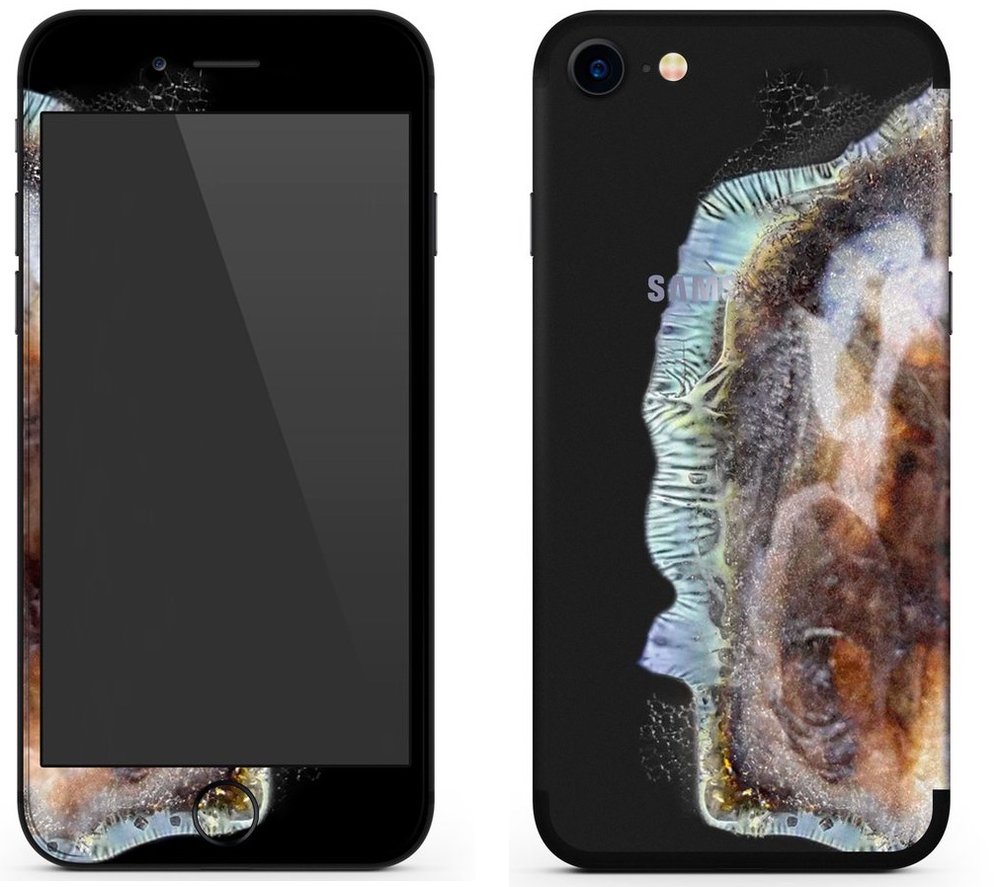 While Samsung stands to lose billions of dollars because of the Galaxy Note 7's tendency to spontaneously combust, one company stands to make some money off of the Korean manufacturer's woes. UniqFind makes all sorts of skins and cases for Mac notebooks and iOS devices, selling them on Amazon. Their latest — the Explo-Sung iPhone Skin — is designed to make your iPhone look just like an exploded Galaxy Note 7.
This protective wonder can be purchased on Amazon in either a $24.95 skin version or a skin + hard case combo for $34.99. UniqFind refers to the Explo-Sung as "our hottest skin yet."
There are versions for all iPhones from the iPhone 5 through the 7 Plus, and the company is taking pre-orders now for delivery in early November. It's too bad the case won't be available for Halloween — it's pretty scary!