As noted by MacRumors, display analyst Ross Young and leaker Jon Prosser, Apple may delay the launch of the iPhone 12 Pro due to supply chain issues with the 120Hz display or else cancel the feature.
"Hearing that Apple can get 120Hz Pro panels, but not 120Hz driver ICs," Ross tweeted. "So they will either have to come up with a fix which will be difficult, wait for 120Hz driver ICs and delay the launch possibly significantly or launch with 60Hz. We are hearing they will launch with 60Hz."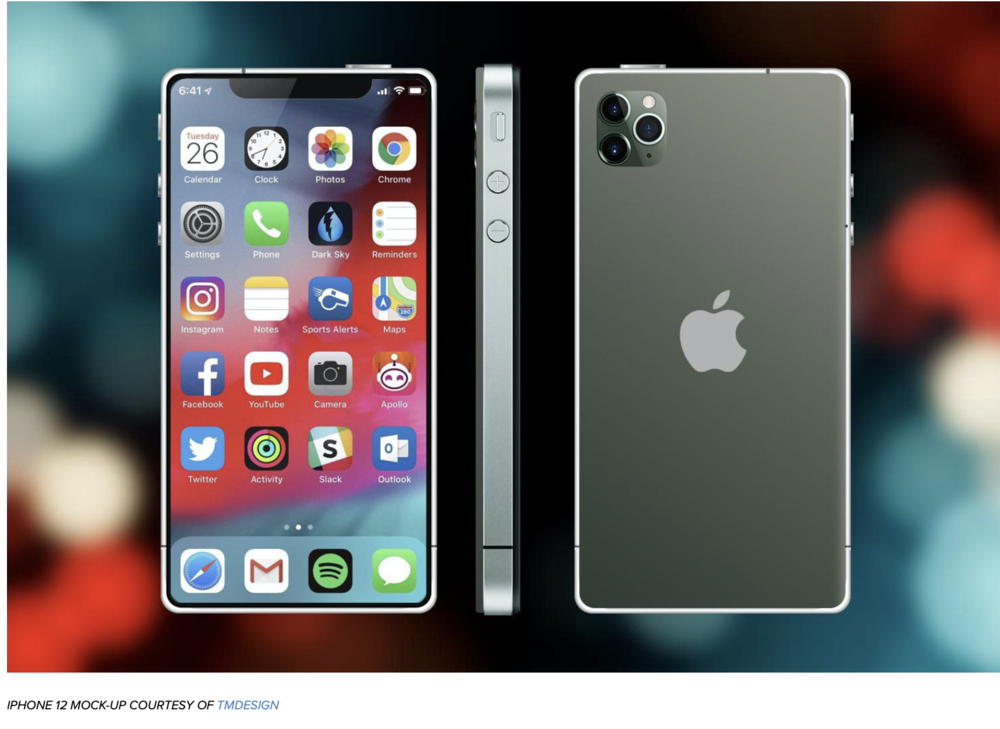 The Sellers Research Group (that's me) thinks that Apple will push back the release date (of the Pro and Pro Max models, not all of the iPhone 12 models) rather than scrap the feature. I expect iPhone 12 Pro and iPhone 12 Pro Max models to have a 120Hz ProMotion display. According to Apple, ProMotion "delivers refresh rates of up to 120Hz for fluid scrolling, greater responsiveness and smoother motion content" and "improves display quality and reduces power consumption by automatically adjusting the display refresh rate to match the movement of the content.
120Hz refreshes four times faster than 30Hz and two times quicker than 60Hz, producing smoother motion and transitions. Faster update times also mean lower latency, because the pixels are being refreshed more often. Apple's current iPhones — iPhone 11, iPhone 11 Pro, iPhone 12 Pro Max, and iPhone SE — are all 60Hz.
A May report at Display Supply Chain Consultants (DSCC) offers details on Apple's upcoming iPhone 12 line-up. The report says there will be four different models: the 5.4-inch iPhone 12 (starting at US$649), the 6.1-inch iPhone 12 Max (starting at $749), the 6.1-inch iPhone 12 Pro (starting at $999), and the iPhone 12 Pro Max (starting at $1,099).
DSCC says that all models will have a flexible OLED display from Samsung and/or BOE and LG Display. The report also says that the Pro and Pro oMax models will have XDR [extreme dynamic range] screen. XDR performance on its monitors is specified by Apple as 1000 nits of full screen brightness, 1600 nits of peak brightness, 1M:1 contrast, 10-bits of color and ~100% P3 wide color gamut. DSCC says the Pro Max will have a quad camera system (including a LiDAR TOF camera and a 12MP front camera).