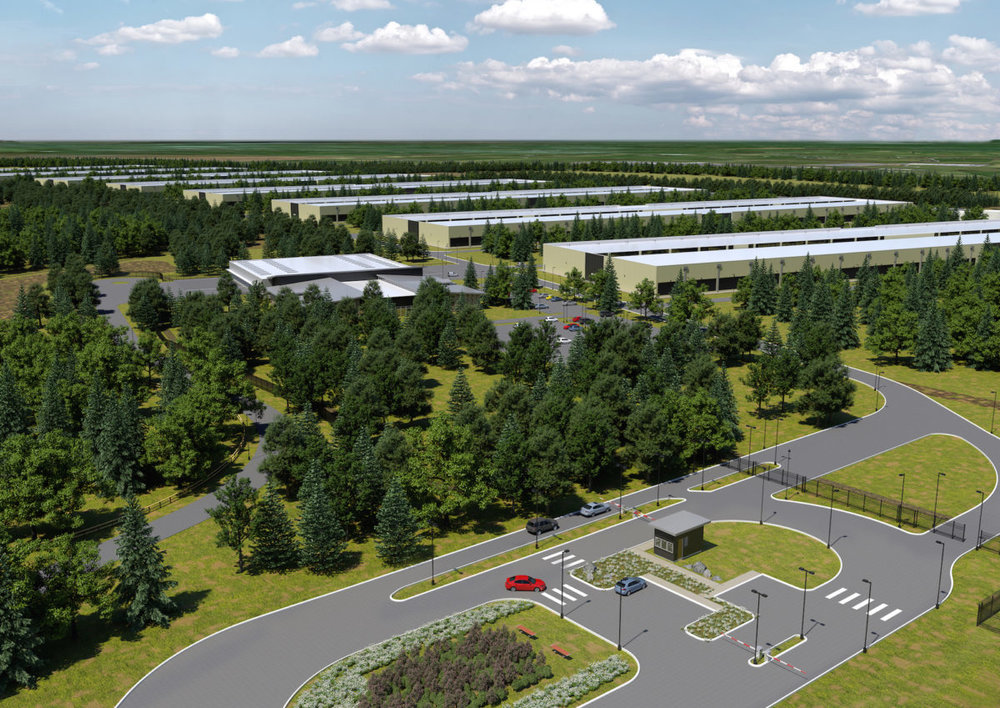 It was thought that a hearing regarding opposition to Apple's proposed Athenry, Ireland data center would conclude on June 23rd, but the decision is apparently on hold thanks to a "lack of judges" to hear the case. The news broke on the Galway Bay FM radio station when a six-person advocacy group from "Apple for Athenry" arrived to attend the hearing and found it was closed.
The court hasn't rescheduled the hearing, but the radio station says it believes that a final ruling will be made by June 30. The hearing was requested when Allan Daly, an American-born environmental engineer, raised objections to the data center based on what he believes will be strains to the Irish electrical grid and a perception that Apple isn't going to deal with greenhouse gas emissions from the data center.
The data center had originally been approved by Irish planning groups, but Daly and some fellow residents appealed the decision to the An Bord Pleanala in September 2015. When that group didn't grant the appeal, Daly went to the High Court for a review of the case. Daly is apparently dead-set against any data centers being built, as he's concurrently fighting a $1 billion Amazon data center planned in Dublin.
If the Athenry facility gets the go-ahead, it will be Apple's second European data center. The first is located in Viborg, Denmark and will go online later this year. Waste heat from the facility is being used to heat local homes, and some of the energy used is created by using agricultural waste.