Don't want to fork out $129 for Apple's Magic Trackpad 2? Have an iPad or iPhone? Don't mind having (potentially) the world's biggest trackpad for use with a desktop Mac? Then check out Rowmote Pro: Remote Control for Mac.
The $4.99 app wirelessly (via Bluetooth or Wi-Fi) turns your tablet or smartphone into a trackpad or a virtual keyboard with a plethora of commands. It can also be used as a wireless remote for controlling  iTunes, QuickTime, Keynote, Photo, Preview, Safari, Plex and lots of other apps.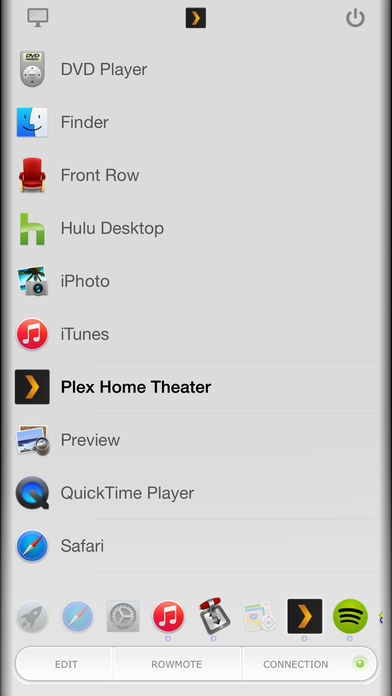 A single tap switches to the keyboard or trackpad mode. The latter provides true multitouch, so you can scroll with two fingers, right click, drag, pinch to zoom, and swipe with three or four fingers. Rowmote Pro's proximity sensor support t automatically turns the iOS screen off if the iPhone or iPad is placed face-down
You probably carry an iPhone or iPad with you wherever you go. Rowmote Pro eliminates the need for carrying a second device to control your Mac. 
Rowmote Pro requires macOS 10.4.0 or later: A free Rowmote Helper program must be running on the Mac; you can download it by clicking here. Some features require macOS 10.5or later, and some gestures require macOS 10.7 or higher. 
Apple World Today Rating (out of 5 stars): ★★★★★