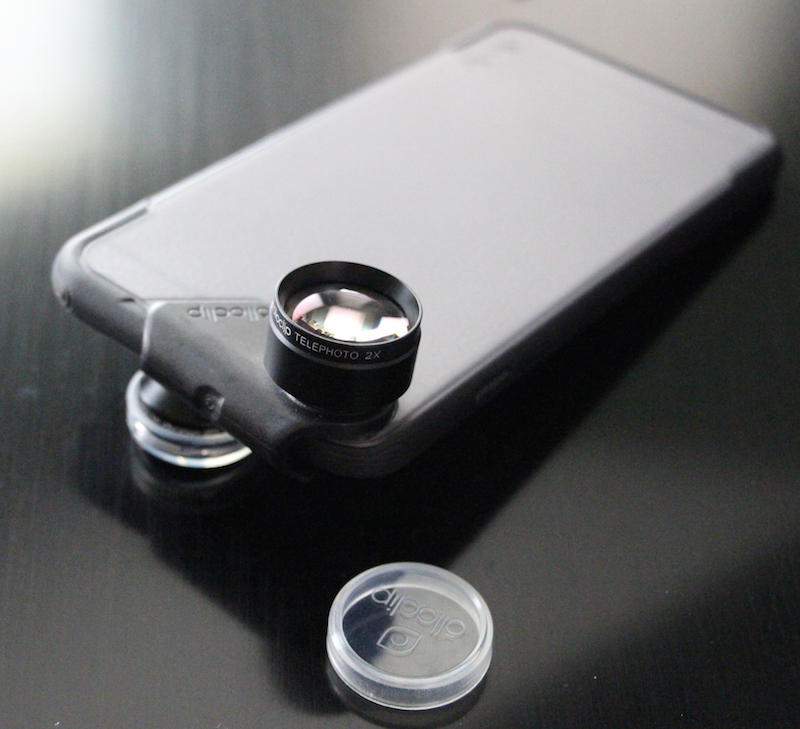 Olloclip recently began shipping two new products in its line of iPhone photographic accessories; the Olloclip Active Lens (US$99.99) and the Ollocase for the iPhone 6/6 Plus ($19.99 when purchased with an Olloclip lens system, or $29.99 without).
For serious iPhone photographers, the line of clip-on accessory lenses from Olloclip is a must. But there's always been one little problem — to use the lenses, the iPhone had to be carried without a protective case. Sure, one could always just pull the case off just before taking photos, snap on the Olloclip lenses, and then put the case back on afterwards, but that's counterproductive to taking spur of the moment photos.
Ollocase
That's where the Ollocase comes in. It's not the most attractive or protective case that has ever been produced, but for those who use Olloclip lenses on a regular basis, it provides just enough protection to keep the iPhone from being scratched and makes it simple to attach the lenses while keeping the case installed.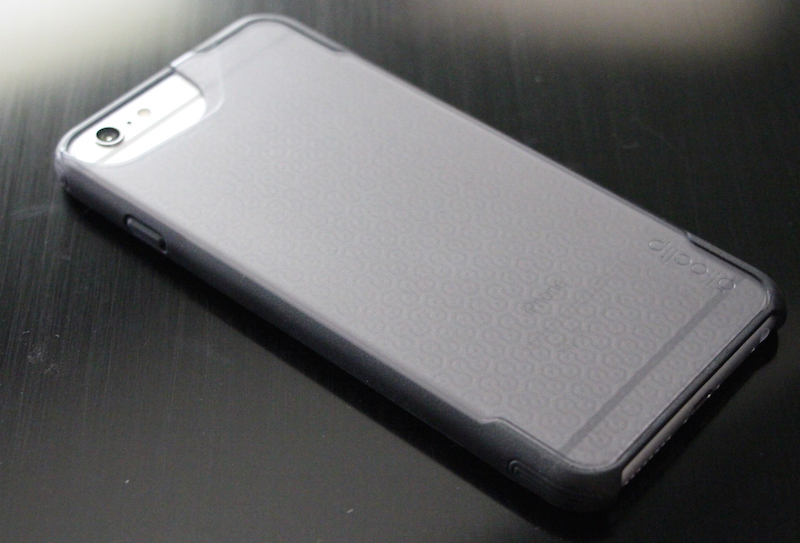 The Ollocase comes in two color combos: Matte Smoke and Black or Matte Clear and Dark Gray. The case adds just 0.7 ounce (20 grams) to the iPhone 6 and 1 ounce (30 grams) to the iPhone 6 Plus.
Olloclip has recently moved to a common design for all of its lenses. Each lens is really a kit of two or more lenses that are attached to a clip. That clip either attaches to the iPhone or can be clipped into a lanyard for easy carrying in the field.
Once the Ollocase is installed on an iPhone 6 or 6 Plus, attaching any of Olloclip's accessory lenses — the Active Lens, the 4-in-1 Lens, the Macro 3-in-1 Lens, or the Telephoto + CPL Lens — becomes as simple as just sliding it onto the case. It's automatically aligned with the iPhone camera lens, and switching to the front-facing camera is just a matter of sliding the lens about a quarter-inch.
The Ollocase can be used with a number of tripod adapters (not included) such as the $30 Glif for even more flexibility in shooting professional-quality photos and video.
Conclusion
The Ollocase finally makes it simple for dedicated iPhone photographers to swap out accessory lenses while keeping their phone somewhat protected. When purchased with a lens kit, the Ollocase is reasonably priced; otherwise, it's rather pricy for a simple case that provides a minimum of protection.
Apple World Today Rating (out of five stars): ★★★★
---
Olloclip Active Lens
Olloclip's previous lens offerings have always been somewhat confusing. The Macro 3-in-1 lens is really only good for doing macrophotography, the Telephoto + CPL lens provides a nice telephoto lens and a circular polarizing lens, and the 4-in-1 offers a perplexing combination of wide-angle, fisheye, and macro lenses.
With the Active Lens, Olloclip finally provides a lens that makes sense for most people. It includes an ultra-wide angle lens for taking shots that require a big field of view, as well as a 2X telephoto lens for focusing in on a subject.
Olloclip includes a lanyard, clips in three different colors (orange, maroon, and black), and lens caps for the lenses.
As an active travel photographer, I use an 18-135mm zoom lens for most of my DSLR photos. The Active Lens is almost equivalent to the extreme ends of that range, so it's useful in a variety of situations. Of course, taking photos in the middle of the range (50mm equivalent) is as simple as just sliding the Active Lens off of the Ollocase.
To test the Active Lens in action, I took a short walk in the local greenbelt and took shots with the iPhone 6 Plus, the 2X Telephoto, and the Ultra-Wide Angle lenses. The images are in the gallery below. In each case, the image taken with the regular iPhone lens is shown first, the second shot is with the Active Lens telephoto, and the third shot is with the Active Lens wide angle lens.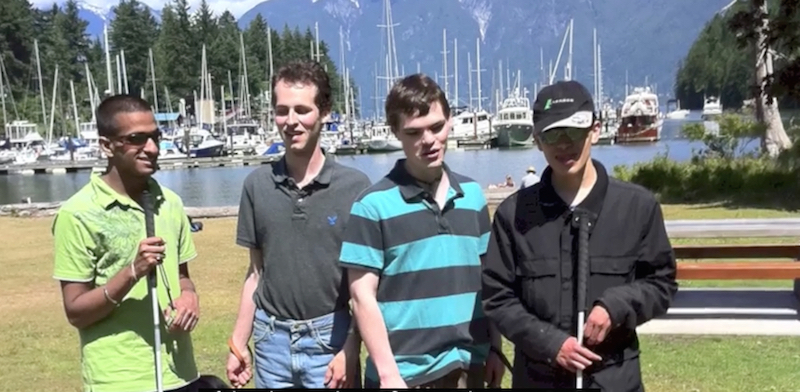 As many of you may have noticed, I've been awfully quiet up here at Apple World Today. But, before we get down to talking about what I've been up to, I'd like to take the opportunity to reassure you, my readers, that the Accessible Apple and Think Different Thursday columns will be returning to Apple World Today on a normal schedule within the week.
So, now, what have I been up to? First, I've been very busy over at Camp Bowen. We've got some really cool retreats planned for this summer and I look forward to spending time with the team and all of our great campers. For those of you who don't know, Camp Bowen is a summer retreat program for people with visual impairments. We run educational and recreational programs for campers of all ages.
Second, and perhaps of most interest to Apple World Today readers, I've been hard at work developing software that allows VoiceOver to be controlled remotely. Such capabilities are desirable in the following situations:
When one does not have their Mac handy but needs to access information on it.

When a VoiceOver user is remotely supporting another Mac user.

When a blind system administrator is performing remote maintenance.
The tool is now in the alpha testing stage, which means it is currently being tested internally. Soon, there will be a beta program and a crowdfunding campaign to raise the funds necessary for us to complete the software.
Press inquiries about the VoiceOver remote control software can be made by calling +1 (844) 6926936 Ext. 0.
Finally, we at Apple World Today have recently added some new ways to sponsor the stories you love. If you have an accessibility-related product or service you wish to advertise in the Accessible Apple or Think Different columns, we now have $50 and $110 options. This is in addition to our fantastic site-wide sponsorship opportunities.
Thank you for your continued support of Apple World Today and I look forward to continuing to provide timely, interesting and informative news right to your fingertips.
As always, questions and comments are welcome, either on Twitter or in the comment section below.