Apple's biggest iPad — an iPad Pro — tops out with a display size of 12.9 inches. Should the company consider a 15-inch (or bigger) model. New research from Strategy Analytics hints that the tech giant should.
The research group says that consumers have been buying tablets at the fastest rate in six years, and as a result global sales are expected to increase 1% year-on-year to 160.8 million units in 2020. Strategy Analytics' analysis also shows that consumers are switching to larger displays, with a majority now larger than 10 inches for the first time.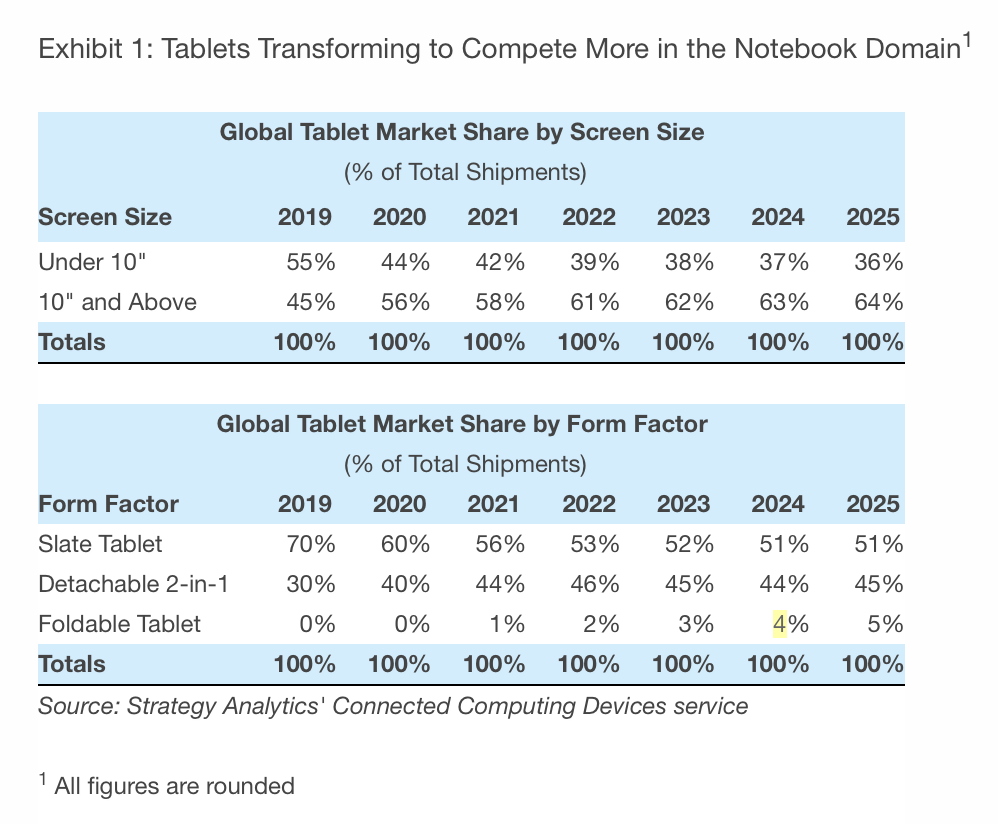 Of course, some folks find the 12.9-inch iPad Pro too awkward for use as a tablet. I don't. Since I sometimes use it instead of a laptop, an even bigger model sounds interesting. (An iPad Pro Max, perhaps?)
Strategy Analytics says that the increasing use of tablets for productivity and education has also led to higher sales of Detachable 2-in-1 devices such as all of Apple's current iPad models (except for the iPad mini), which allow for a keyboard to be attached. Strategy Analytics suggests that, while tablet sales are likely to remain plateaued over the coming years, the trend towards devices which compete more seriously as notebook PC alternatives is likely to continue.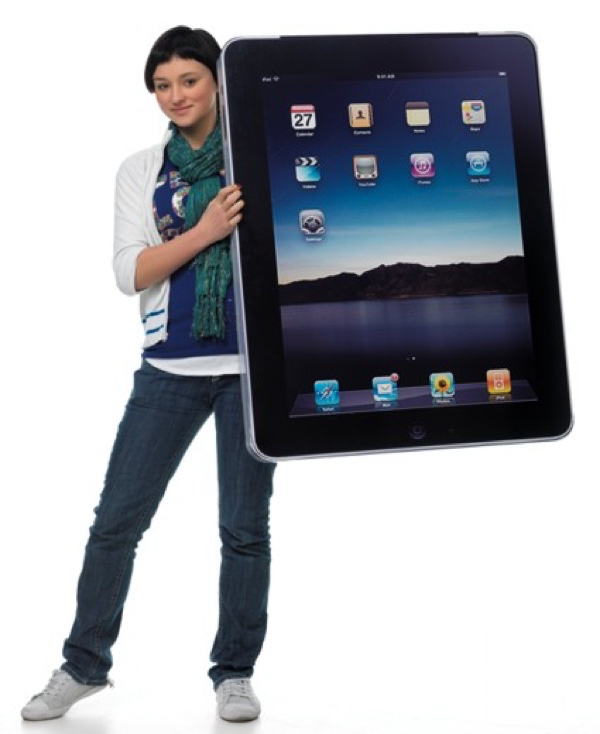 "Productivity is a key driver in these trends, but let's face it: quarantine is boring and streaming video is always better on a larger screen. Even low-cost entertainment slate tablets have caught a piece of the boom in tablet demand," says Eric Smith, director, Connected Computing at Strategy Analytics. "Small sized tablet demand is declining as large smartphones/phablets continue to put pressure on small tablet demand. Accordingly, tablet vendors have focused their portfolios on the 10 inch to 13 inch segment and notebook sizing has moved to 13 inch and beyond for the most part. In addition to the shift toward larger screen sizes, detachable tablet shipments have more than doubled from 17% tablet market share in 2017 to 40% in 2020."