Here at Apple World Today we review a lot of external battery packs and even more Lightning cables. Some are good, some not so good. There's one company that has continually made charging products that are noticeably better than the rest, and that's RAVPower. Today we're looking at two new products that are definitely best in class: the RAVPower Ace Series 22000mAh External Battery Pack ($39.99) and the Unity L Lightning Cable 2-Pack ($16.99).
Unity L Lightning Cable 2-Pack
Let's start off with a look at the RAVPower Unity L Lightning Cable 2-pack. This contains two Lightning cables — one 3 feet long and the other 6 feet long. Of course, each cable has a USB connector on one end and a Lightning connector on the other end — all Lightning cables are made that way. But that's where the similarity to other cables ends.
These cables are MFi (Made For iPhone/iPad) certified by Apple, but I honestly think they're better than the original Apple cables. The cable is constructed with a Kevlar sheath and super-high tensile strength so that it won't be damaged if accidentally pulled. The cable has a 3.5mm diameter — somewhat larger than most cables including Apple's — with wire that's able to accommodate the higher amperages required for fast charging.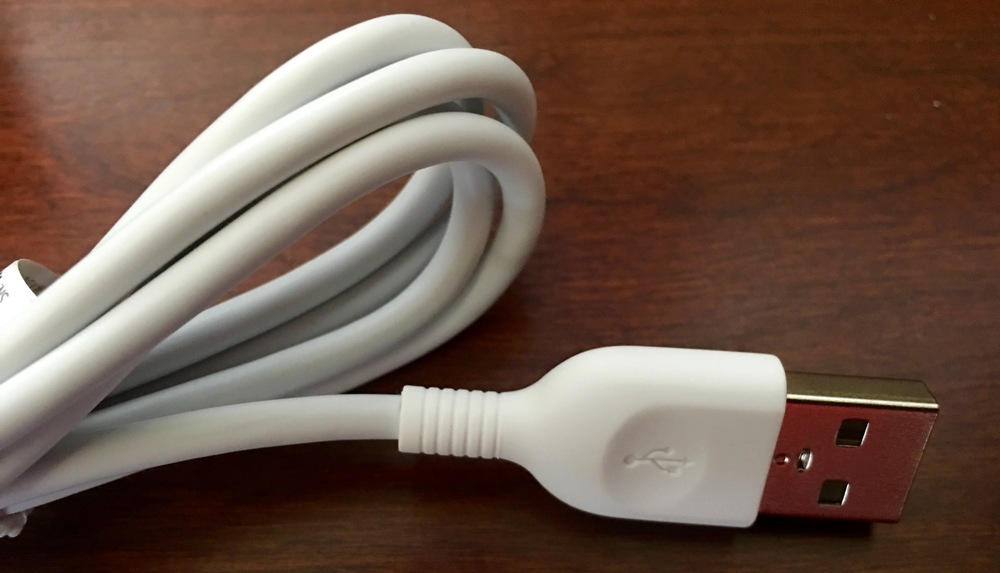 Both ends of the cable have large and well-constructed strain relief areas to prevent breaking where the connector meets the cable, and the connectors feature a small finger groove that makes it easier to remove the cable from your iPhone or iPad. To top it off, you get two cables for $16.99 (compared to $19 for Apple's 1m cable and $29 for its 2m cable), and each cable has an 18-month warranty. Register the cables, and they're warranted for 30 months.
The Unity L Lightning Cables are among the best I've used and really beat the standard Apple cables in both price and durability.
Apple World Today Rating (out of 5 stars):
★★★★★
---
Ace Series 22000mAh External Battery Pack
If there's one external battery pack that you take with you to work or while traveling, make it the Ace Series 22000mAh External Battery Pack. Built like a tank — but without the treads, guns and loud noise — the Ace Series pack weighs in at 14.4 ounces and has external dimensions of 6.5 x 2.76 x 0.94 inches.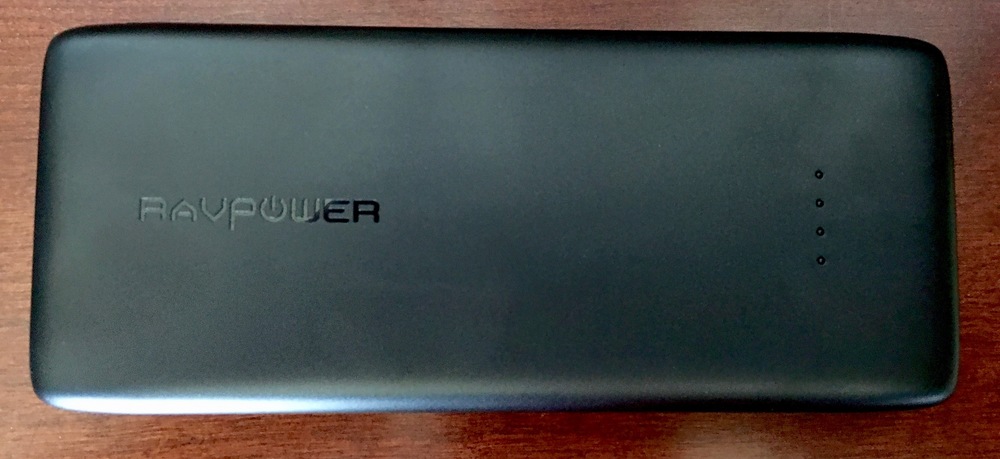 On top of the battery pack are four blue LEDs that provide charging and capacity information. One one side is a standard micro-USB port for charging the battery pack, while on the other is a square button for checking battery capacity and "turning it on" for charging.
The business end of the Ace Series pack comes with three USB ports, all of which use RAVPower's proprietary iSmart 2.0 technology to provide a balance between the ports for the fastest possible charging on each connected device.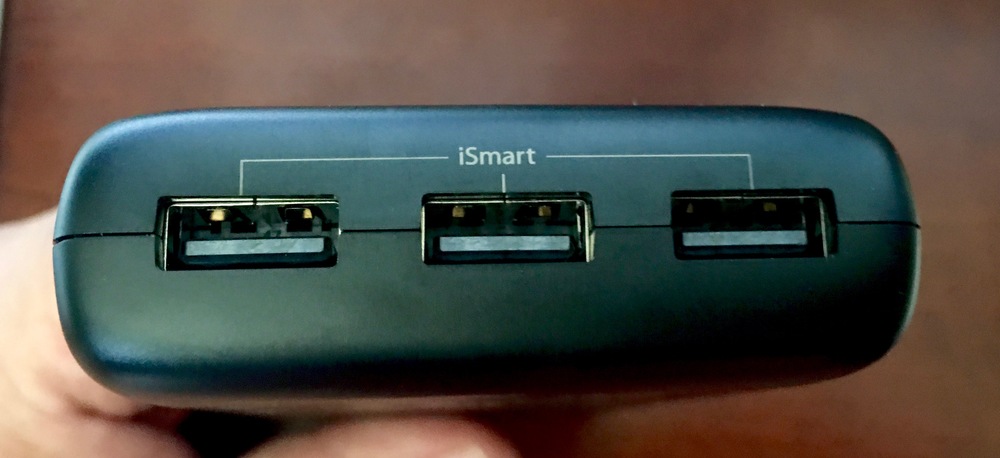 The Ace Series uses Lithium-Polymer batteries to retain from 70 to 80% of its full capacity after 500 charge cycles, so you know that you're going to be able to count on the pack for years. Finally, the shell of the pack is made from a fire-resistant thermoplastic alloy — the same used in Mercedes-Benz and BMW automobiles.
Capacity-wise, the Ace Series can charge an iPhone 6s up to 9 times or an iPad Air 1.5 times. You can actually charge up three iPad minis completely from one topped-off Ace Series battery pack.
The device takes about 11 hours to charge completely, so that's something to keep in mind if it is going to get a lot of use on a trip. Plan on having some way of charging the Ace Series battery pack, whether plugging it into a standard outlet or using one of the RAVPower Solar Chargers to "top it off" from the Sun.
As with the Unity L Cables, the Ace Series battery pack just exudes quality! You know it's going to last a long time, and RAVPower backs that up with a lifetime warranty (registration required).
Apple World Today Rating (out of 5 stars):
★★★★★