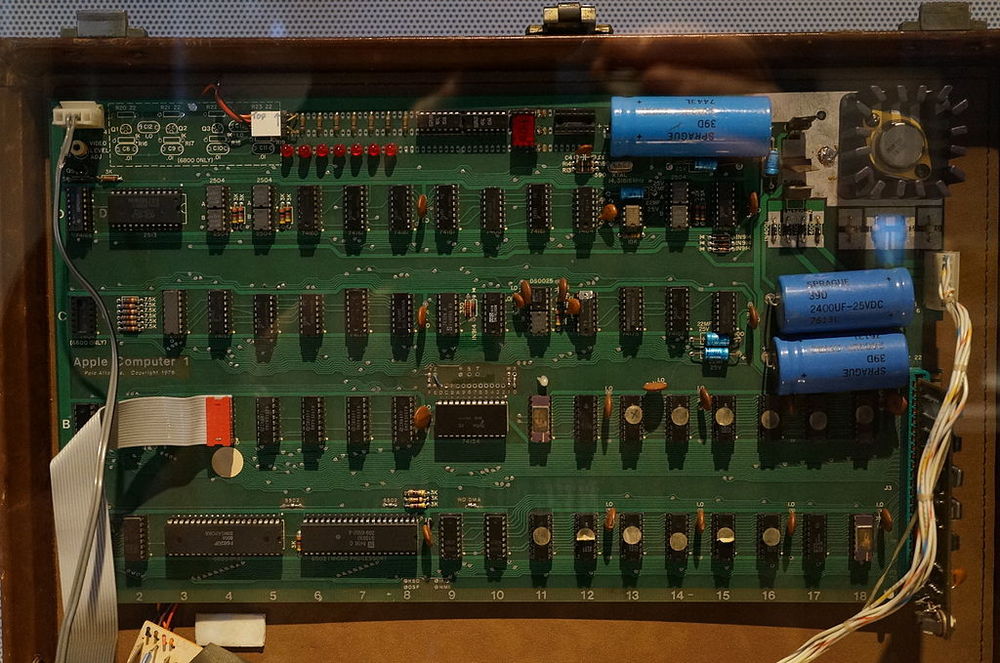 One of the continuing news themes that we love to cover is the sale of Apple I computers at auction. They've gone for as much as $905,000, and are exceedingly rare — only 200 Apple I computers were hand-made in the first batch and sold for $666.66 each in 1976. This weekend we heard the story of a Bay Area electronics recycling firm that is looking for a woman who dropped off an Apple I in April that subsequently sold to a private collector for $200,000.
Clean Bay Area vice president Victor Gichun said that his company wants to find the unidentified woman because they'd like to give her half of the proceeds of the sale of the Apple I — a cool $100,000. When she dropped off the computer, she told Gichun "I want to get rid of this stuff and clean up my garage" Gichun asked her if she needed a tax receipt, to which she answered "No, I don't need anything."
This story should give any Apple fan the incentive to look through the attic or garage of any tech-oriented elderly relatives… before they give away some valuable jewel like this Apple I.