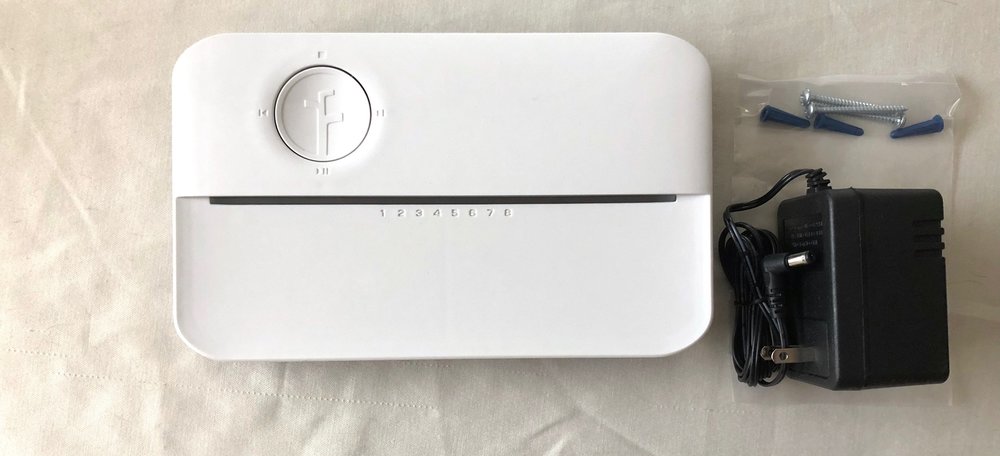 When it comes to smart home devices, AWT readers know that one of my favorites is the Rachio 3 Smart Sprinkler Controller (link to AWT review). This device is the third generation of an iPhone-controlled sprinkler controller that makes it simple to ensure the best possible irrigation of your landscaping while using as little water as possible. Today, Rachio announced that it has added HomeKit support to the Rachio 3, making it the first smart sprinkler controller to use Apple's home automation framework.
The addition of HomeKit support means that Rachio 3 can now be controlled via the Rachio app, through the Apple Home app, or by using Siri on any iOS device, Apple TV, Apple Watch or HomePod. With HomePod and Apple TV in a home, Rachio 3 can be controlled from anywhere at any time.
Making the update is quite simple. It's just a matter of finding the HomeKit code in the Rachio app, then using that code to add Rachio 3 as an accessory in the Home app. After that, the Home app can be used to customize settings and control watering.
<!— code from sekindo - Appleworld.today In-Article - outstream —>

<!— code from sekindo —>
I'm looking forward to being able to bring my Apple Watch up to my face and say "Siri, water the rose bushes" to get a little more water to those flowers. The HomeKit integration is available immediately today, and you can find out more on the Rachio website.