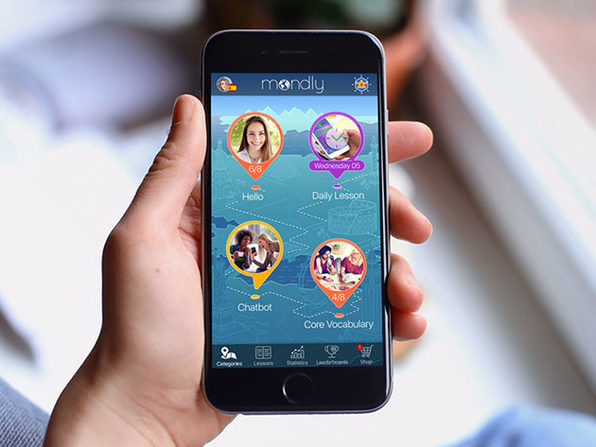 Would you like to learn new languages? Mondly is one of the highest-rated (4.7 out of 5 in the App Store with over 7,000 reviews) language apps out there, and you now have a chance to get a lifetime subscription for this incredible app for just $59 (5 languages) or $39.99 for one language. 
Mondly uses state-of-the-art speech recognition to listen to your words and phrases, and will only provide positive feedback if you speak clearly and correctly. Focusing on conversation language skills, Mondly uses professional voice actors to teach you how to speak like a native.
•  Choose 5 of 33 languages to learn in your own native tongue
•  Memorize core words, form sentences & take part in conversations
•  Enhance your education w/ a dictionary, verb conjugator & speech recognition technology
•  Learn pronunciation from conversations between native speakers
•  Break the learning process down into short lessons
What languages can you learn? Choose from English, Afrikaans, Arabic, Bulgarian, Croatian, Czech, Danish, Dutch, Finnish, French, German, Greek, Hebrew, Hindi, Hungarian, Indonesian, Italian, Japanese, Korean, Norwegian Bokmål, Persian, Polish, Portuguese, Romanian, Russian, Simplified Chinese, Spanish, Swedish, Turkish, Ukrainian and Vietnamese. 
The five-language lifetime subscription ordinarily costs $1,200, so take advantage of this incredible offer today.