Quicken 2017 is now available for Mac and Windows system. The new product line offers users a revamped interface, a mobile app that's iPhone/iPad compatible, and new investment, reporting, and bill pay capabilities. The products have been re-designed to work optimally on high resolution displays.
Quicken 2017 includes the biggest upgrade yet to Quicken's mobile app, providing users quick access to a more complete picture of their finances anytime, anywhere, according to CEO Eric Dunn. Mac and Windows users can now use the free companion app to track their investments, enter transactions even when they are offline, and quickly search transactions across all of their accounts. They can also view two years of transactions on their phone when they sync their data file for the first time so that they have a more comprehensive view of their spending patterns.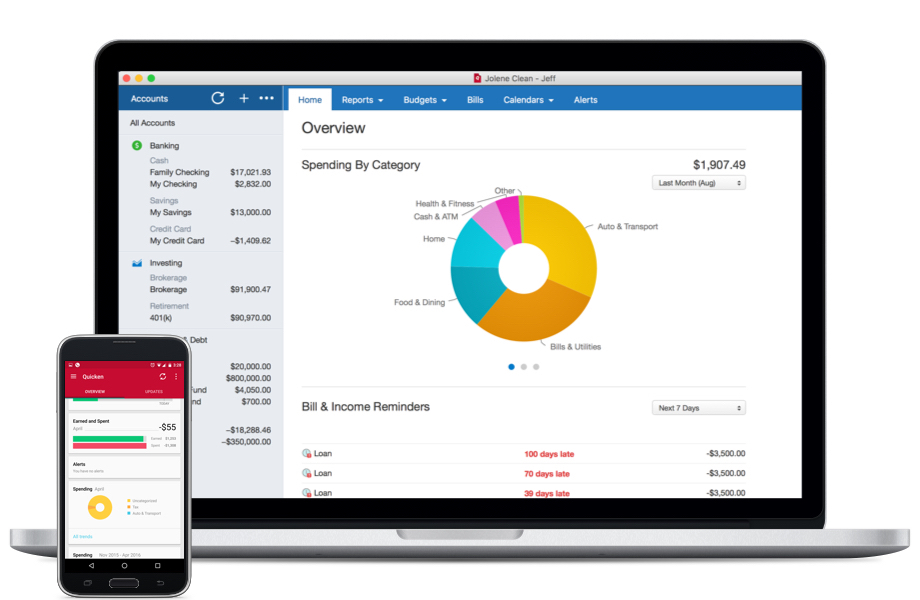 Quicken for Mac 2017 delivers on a number of key features requested by users to provide more visibility and control over their finances. In addition to the recently launched 12-month budget feature, Mac users on the 2017 product will now get new customizable reports that will enable them to track year-over-year income and spending trends.
Quicken for Mac 2017 also includes Quicken Bill Pay. These expanded bill pay capabilities allow users to pay their bills from most banks from right within Quicken, including small and regional banks (Bill Payment Services provided by Metavante Payment Services, LLC).
The Quicken product line for 2017 is available now at Quicken.com and at select retailers. The products include:
Quicken for Mac 2017: For money management and bill paying. $74.99;
Quicken Starter Edition: For simple money management needs; helps individuals get organized and learn how to budget. $39.99;
Quicken Deluxe: For increasing savings; helps create custom budget, savings and debt reduction plans. $74.99;
Quicken Premier: For managing investments; helps plan for tax time. $109.99;
Quicken Home & Business: For managing business and personal finances all in one place. $119.99;
Quicken Rental Property Manager: For rental property owners who want to manage their personal and rental property finances in one place. $164.99.