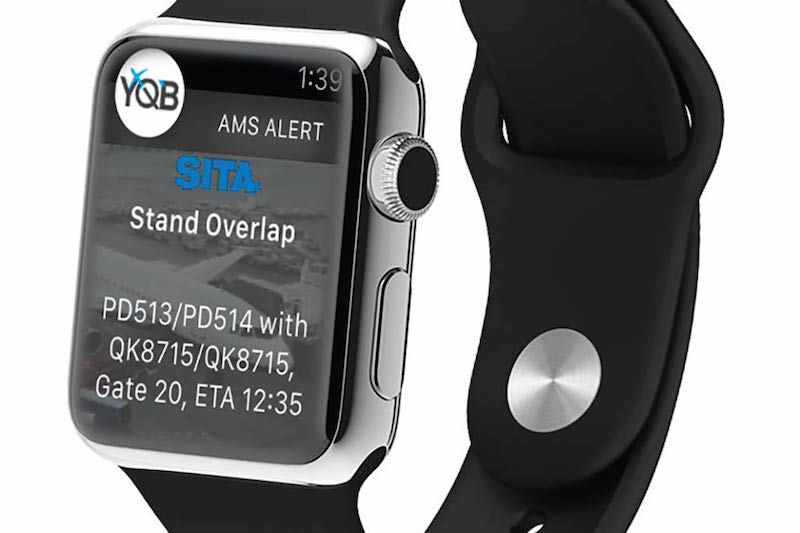 Duty managers at Québec City John Lesage International Airport are now receiving operational alerts on their wrists. Skift blogger Marisa Garcia reports that the airport is the world's first to use a wearable — in this case, the Apple Watch — to keep things running smoothly.
According to Marc-André Bédard, VP of Information Technology for Aéroport de Québec,
SITA Lab built the app for the airport, performing systems integration to link the Apple Watch to its other back-end products. It's a unique use case for the Watch, and likely the first of many custom applications to be developed for the air transport industry.