ADATA Technology's PV150 Power Bank provides extra juice to your iPhone or iPad — and looks good doing it thanks to its leather-textured exterior. (The exterior is actually made of plastic, but sports leather textures and stitching.)
The smooth streamlined body — available in black, white, or blue — also provides some extra "grip-ability" and even feels good to the touch. It's also small enough to slip into a small bag or purse. Of course, appearance, size, and texture would be useless if the PV150 didn't pack some punch. It does, thanks to its 1000mAh battery, single 2A input for faster self-charging, and a 2.1A output so you can charge your gadget more quickly.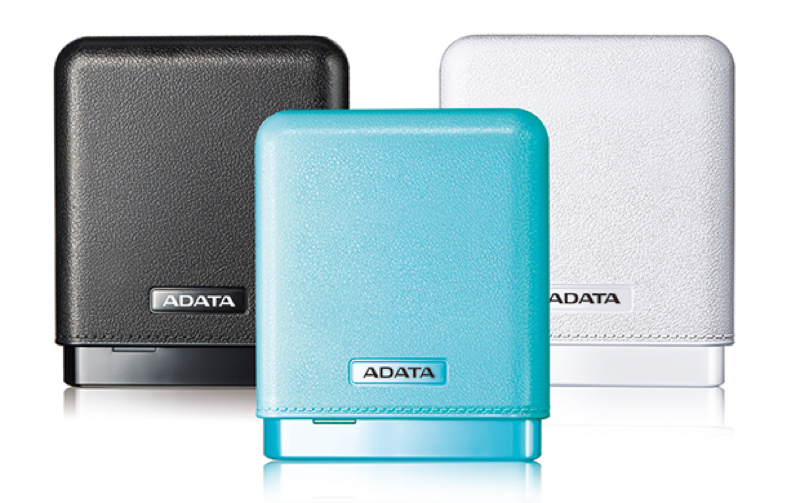 My tests showed that the PV 150 Power Bank, when fully charged, could recharge my iPhone 6s Plus about four times before needing to be recharged itself. It took about an hour to charge my phone from near death (10% battery power) to 100%. A full charge of the power bank itself, however, takes about five hours.
To save time, the PV150 supports simultaneous charging and discharging. In other words, you don't have to wait for the PV150 to be fully charged: you still can charge your iPhones or iPads simultaneously while the power back itself charges. A LED power level indicator shows how much power remains.
What's more, the PV150 is also packed with six safety features including Over-Temperature Protection, Over-Charge Protection, Short Circuit Protection, Over-Voltage Protection, Over-Discharge Protection and Over-Current Protection.
If your journeys with your iPhone or iPad in tow last only a day, you probably don't need the PV 150. However, if the sojourns are longer, it can keep your iOS devices alive and kickin' for a bit longer than normal.
---
Protect your investment with the Pad & Quill Contega Linen iPad Pro® 9.7 Case