Promise Technology Inc. has launched a free software upgrade for its Apollo Cloud personal cloud device and app designed to make it easier to manage all of your digital content. New features include cheduled daily backup, direct USB upload/download and more.
Designed to allow you and your family, small business colleagues and work groups to store and share data in your very own personal cloud, Apollo Cloud can be used with macOS and Windows on computers and iOS or Android on smartphones and tablets. It has four terabytes worth of storage. That's more than 440 hours of HD video, 220,000 photos and half a million songs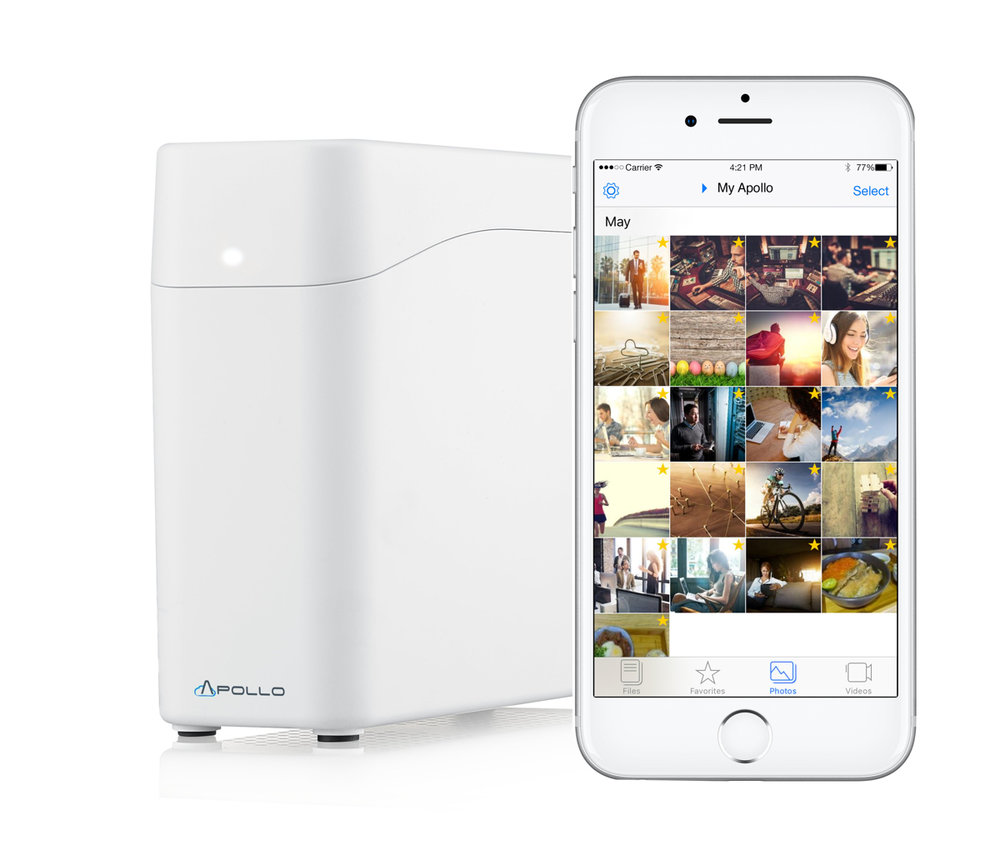 Everything you store on your Apollo Cloud can now be scheduled to automatically back up every day to a USB drive. With member quota management, you can now assign different amounts of storage space to each member as needed.
Files can now be directly uploaded (or downloaded) to a USB drive, with just one click. With "Apollo Anywhere," data can be backed up to a specific folder, which you can access from anywhere in the world – on any device- using the Apollo. You can synchronize your camera roll and personal computer – Apollo Cloud members can now copy photos directly to a personal computer — or export them to a USB drive.