According to a report at 9to5Mac — which you should definitely check out — Apple is working on a new project codenamed "Star," which could be "the first Mac with an ARM processor, or the first iOS notebook…or something completely different."
The article says that prototypes have been in production since 2018 and that the gadget will have a touch screen, a sim card slot, GPS, compass, is water resistant and it also runs EFI (the boot system used by Macs). 9to5Mac predicts that the Star project could potentially be the first ARM-based Mac, with a ship date as soon as 2020.
The Sellers Research Group (that's me) is going out on a limb and predicting this will be the first step in, as I've predicted before, the merging of iOS and macOS into one scalable operating system dubbed "AppleOS" and will be the first step in moving all Macs to Apple-developed processors.
Yes, I know that Apple execs, including CEO Tim Cook, have repeatedly said that the two operating systems will remain separate. However, I think that's the official company line until the tech giant feels it has all its ducks in a row to pull off such a momentous move.
Apple OS will be an operating system that can run on devices as small as an Apple Watch or as big as the 32-inch iMac screen (something I want, but which Apple hasn't announced). In a 2014 readwrite article, journalist Dave Smith predicted that the rumored (at the time) iPad Pro would be the first step in the merging of macOS and iOS. I think he was correct in his premise, if not in some of the specifics.
AppleOS would be an operating system that takes the best of iOS and macOS but ditches some of their features. One suggestion: replace the XNU kernel and BSD unix underpinnings. This new, single operating system would be the basis of all future Apple products, and the distinction between the Mac and iOS would disappear.
Along with Apple OS, expect ARM-based Macs to start arriving in 2020 (if not before). Last month Bloomberg News' Ian King and Mark Gurman reported that Apple will replace Intel chips in Macs with its own custom-made chips in two years. Quoting unnamed "people familiar with the matter," they wrote that "Project Kalamata", is still in the early developmental stages, but is part of a larger strategy to make all of Apple's devices — including Macs, iPhones, and iPads — work together similarly and seamlessly.
A February 2017 Bloomberg report said the Cupertino, California-based company is designing a new chip for future Mac laptops that would take on more of the functionality currently handled by Intel processors. The article says that the chip, which went into development last year, is similar to one already used in the latest MacBook Pros to power the keyboard's Touch Bar, The updated part, internally codenamed T310, would handle some of the computer's low-power mode functionality.
Apple engineers are reportedly planning to offload the Mac's low-power mode, a feature marketed as "Power Nap," to the next-generation ARM-based chip. This function would Mac laptops to retrieve e-mails, install software updates, and synchronize calendar appointments with the display shut and not in use. The feature currently uses little battery life while run on the Intel chip, but the move to ARM would conserve even more power.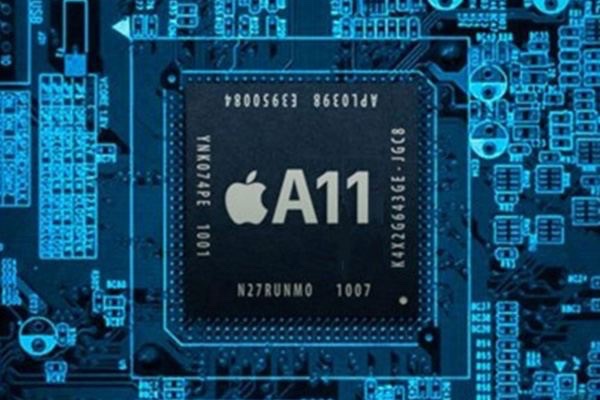 By designing its own chips, Apple can build hardware and software that work together better than any off-the-shelf processor. When it introduced its A7 chip for the iPhone, Apple described it as "forward thinking" and having a "desktop-class architecture." And the A series is now up to A11 with a 64-bit architecture.
Apple certainly has the money to make its own chips. Admittedly, such a task would be a huge one, even for Apple, but it's not hard to imagine all Mac laptops, iMacs, and Mac minis (assuming it survives) using the descendants of Apple's A9X system-on-chip (SoC) solutions within two years — with the Mac Pro taking longer to make the switch.
Plus, Seeking Alpha thinks Apple will design its own Mac chips for three reasons:
Apple is capable of scaling their custom ARM core design to replace the Intel chips which power their Macs, thus unifying all their products under a single Instruction Set Architecture.
Apple could add custom hardware and accelerators to Mac chips and exploit them very well within the operating system and software applications to improve product differentiation and market share.
Apple's profit margins would increase significantly if it were to use its own designed chips rather than Intel designed chips.
I realize that lots of folks will disagree with me about ARM-based Macs and, especially, Apple OS, but that's my story and I'm sticking to it. We'll see whether I'm correct or just nuts in a couple of years.
---
Like this article? Consider supporting Apple World Today with a $5 monthly Team AWT membership.