Apple is gearing up to go into production on two of its first UK-commissioned dramas amid the coronavirus pandemic, as Uma Thurman starrer Suspicion and Gary Oldman-fronted Slow Horses prepare to shoot, reports Deadline.
The article says that Suspicion could be the first of the two shows to get cameras rolling under strict safety protocols after it was forced to shut down in March due to COVID-19.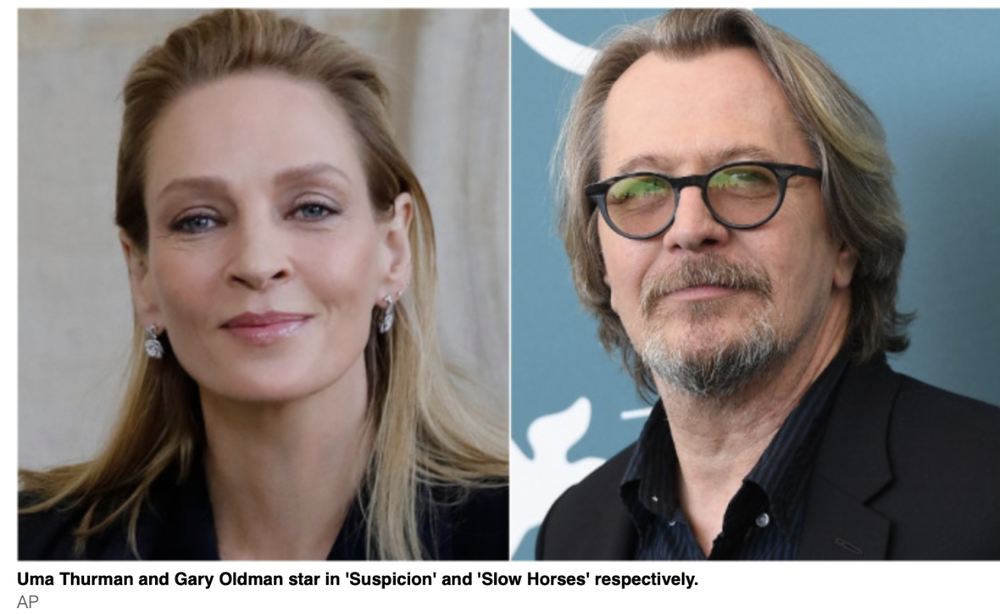 Suspicion is described as a high-paced thriller about the kidnapping of the son of a prominent American businesswoman, played by Thurman. Twenty-one-year-old Leo's abduction from a large, upmarket hotel in central New York is captured on video and goes viral. Swiftly, four British citizens staying at the hotel become the prime suspects. But are they guilty of anymore than being in the wrong place at the wrong time?
Slow Horses, adaptation of Mick Herron's Slough House book, follows British intelligence agents (the "slow horses") who have screwed up a case in any number of ways. Oldman will star as Jackson Lamb, "the brilliant but irascible leader" of the spies who end up in Slough House due to their career ending mistakes.
Apple TV+ is available on the Apple TV app on iPhone, iPad, Apple TV, iPod touch, Mac, select Samsung and LG smart TVs, Amazon Fire TV and Roku devices, as well as at tv.apple.com, for $4.99 per month with a seven-day free trial. The Apple TV app will be available on Sony and VIZIO smart TVs later this year. For a limited time, customers who purchase a new iPhone, iPad, Apple TV, Mac or iPod touch can enjoy one year of Apple TV+ for free. This special offer is good for three months after the first activation of the eligible device. For more information, please visit apple.com/tvpr.