Business Insider says privacy advocates are backing Apple in its brouhaha with the FBI.The iPhone maker appears to be headed toward a legal battle with the Trump administration over its refusal to create a so-called "backdoor" that would let the FBI crack encryption on devices like the iPhone.
Business Insider reports that many privacy advocates say the government has it backwards.
"It's not some simple trade-off that somehow increases national security at the cost of one person's individual privacy," Alan Butler, general counsel for the Electronic Privacy Information Center, told Business Insider. "People have apps on their phones that control the security systems in their homes."What's more unsecure than a criminal being able to unlock your phone and therefore literally unlock your front door?"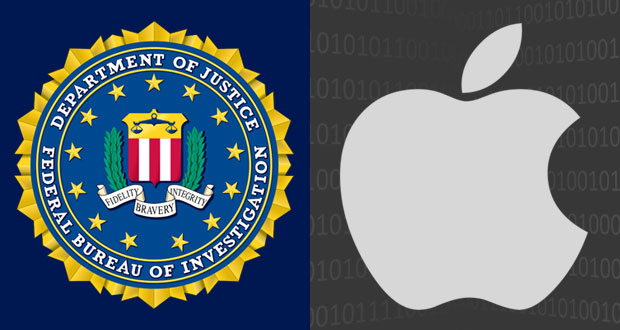 The American Civil Liberties Union told the publication that There is simply no way for Apple, or any other company, to provide the FBI access to encrypted communications without also providing it to authoritarian foreign governments. Electronic Frontier Foundation general counsel Kurt Opsahl told Business Insider that the FBI's request "imperils millions of innocent Americans and others around the globe, and is a poor trade-off for security policy."
On Jan. 15, The New York Times reported that Apple CEO Cook has privately assembled Apple is privately preparing for a legal fight with the Justice Department to defend encryption on its iPhones.
The article said he's assembled a handful of top advisers. Apple has has said "no" to a request from U.S. Attorney General Bill Barr to unlock iPhones owned by a Saudi Air Force cadet accused of killing three people at a naval base in Pensacola, Florida. The tech giant also denies  the AG's claim that it has not provided "substantive assistance" in the investigation. 
In a statement issued to Input , Apple had this to say: "We reject the characterization that Apple has not provided substantive assistance in the Pensacola investigation. It was not until January 8th that we received a subpoena for information related to the second iPhone, which we responded to within hours. We have always maintained there is no such thing as a backdoor just for the good guys."
As noted by Law360 (a subscription is required to read the entire article) Barr on Monday pressured Apple to unlock two iPhones used by the gunman in a deadly shooting last month at a naval base in Pensacola, Florida, escalating the Justice Department's push for the tech giant to scale back its privacy protections to give investigators access to encrypted devices.
Meanwhile, President Donald Trump has entered the fray, asking Apple to unlock the shooter's phone.
"We are helping Apple all of the time on TRADE and so many other issues, and yet they refuse to unlock phones used by killers, drug dealers and other violent criminal elements. They will have to step up to the plate and help our great Country, NOW! MAKE AMERICA GREAT AGAIN," Trump said in a tweet.