TwelveSouth's $79.99 PowerPic is an item most folks don't really need, but a lot of folks will want.
It's a picture frame that wirelessly charges your phone. It works with Qi-enabled smartphones, including all recent iPhones. A status light on the back lets you know when your smartphone is fully juiced and tells you if something is preventing your phone from charging properly.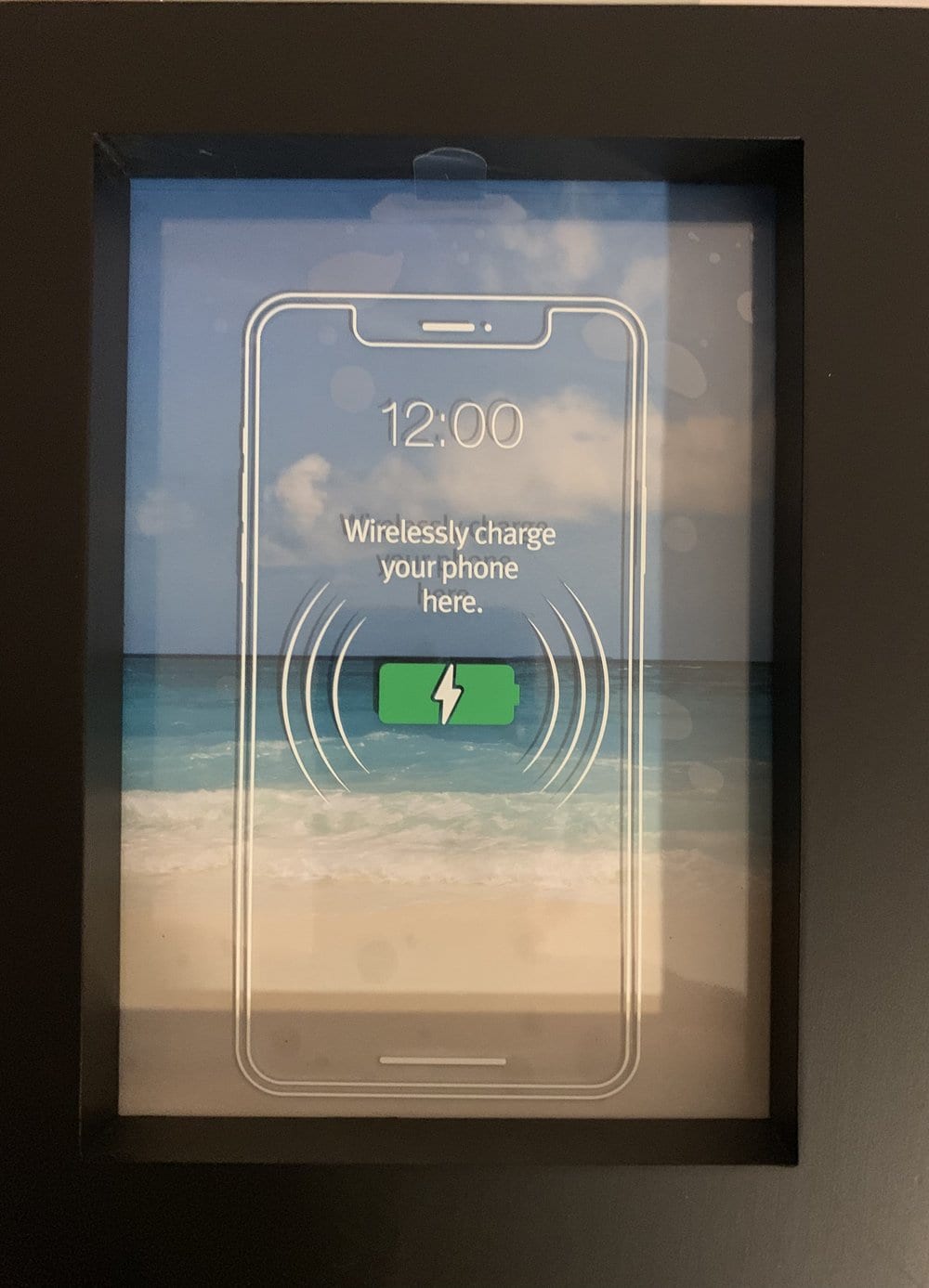 The PowerPic USB cable can be plugged into any USB outlet, computer or phone adapter. Unfortunately, it doesn't come with a wall adapter, something you think would be included in a $79.99 purchase.
But back to the picture frame. The PowerPic holds any 5 x 7-inch photo (the 10-watt wireless charger is hidden behind the photo). Just set a wireless enabled phone against the photo to begin powering up. On the Apple platform, it works with the iPhone Xs Max, the iPhone Xs, the iPhone X, the iPhone 8 Plus, and the iPhone 8.
<!— code from sekindo - Appleworld.today In-Article - outstream —>

<!— code from sekindo —>
The PowerPic works with phone cases up to 3mm thick. And, made of New Zealand Pine, it looks great.
What's more, you can add your own pics with matching phone backgrounds from TwelveSouth. The company's downloadable collection can be found here.
Getting down to the nitty gritty, the PowerPic is the best looking charger I've run across, but has its drawbacks. Obviously, you can only juice up one gadget at a time. And the photo in the PowerPic doesn't appear when your phone is charging.
If you don't mind these quibbles, the TwelveSouth gadget might be for you — especially, if you have a charger and a photo display on your desktop or bedside stand. In this case, you can replace two things with one and save some space.
Apple World Today Rating (out of 5 stars): ★★★★