Apple has acquired Workflow, an iOS tool that lets you hook together apps and functions within apps in strings of commands to automate tasks. Could the utility come to macOS?
Apple seems to have lost interest in its AppleScript and Automator products. In November 2016 it was reported that Sal Soghoian's position as product manager of Automation Technologies at Apple has been terminated, after nearly 20 years at the company.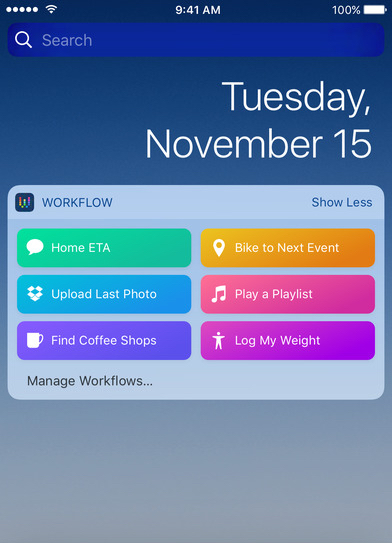 AppleScript is a scripting language created by Apple and built into the Classic Mac OS since System 7 and into all versions of macOS. Automator is an application developed by Apple for macOS that implements point-and-click (or drag and drop) creation of workflows for automating repetitive tasks into batches for quicker alteration.
Craig Federighi, Apple's senior vice president of Software Engineering, told 9to5Mac that "we have every intent to continue our support for great automation technologies in macOS." However, "continue to support" isn't the same thing as "continuing to develop."
Apple loves to share features between Macs, iPads and iPhones. Since Workflow is a "personal automation tool" for iOS, perhaps Apple sees it as the future personal automation tool for Macs. I'm not saying that this is the best route to go, but I do think it's a possibility.