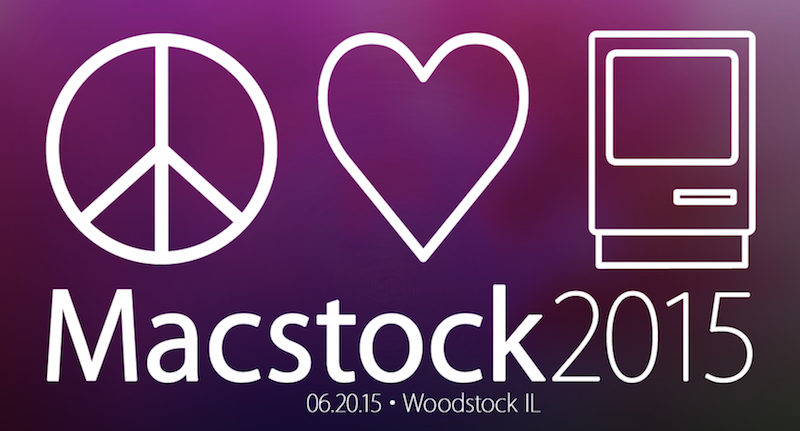 Macworld/iWorld may be a thing of the past, but that's not keeping Apple fans down. There are always local gatherings at user groups where you can feel the Apple love, a number of tech conferences like MacIT and the ACES Conference, and then there are regional conferences like the Macstock Conference & Expo. The latter is coming up next month in Woodstock, IL (hence the name) on June 20, with a full panel of speakers from the Mac and Apple podcasting community.
Speakers include Mike Potter and Eric Erickson of For Mac Eyes Only, Dave Hamilton of The Mac Observer's Mac Geek Gab Podcast, Chuck Joiner (host of MacVoices, MacVoices TV, Mac Notables, and The MacJury), Julie Kuehl of SciFi Tech Talk, Tim Robertson of OWC Radio 2.0, Allison Sheridan of the NosillaCast, Guy Serle of the MyMac.com Podcast and more! Early bird tickets are available for $69 right now, $10 off the regular price.
Registration begins at 8 AM at the Luecht Conference Center of McHenry County College, with sessions running between 9 AM and 3 PM. Then it's off to the Midwest MacBBQ 2015 in the suburbs of Chicago (separate reservations required) for food, drink and fun.
If I weren't already planning on a trip around that time, I'd be going to Macstock… if you're anywhere in the Midwestern US, you owe it to yourself to attend the love fest and hang out with other Apple fans.