Apple files for — and is granted — lots of patents by the U.S. Patent & Trademark Office. Many are for inventions that never see the light of day. However, you never can tell which ones will materialize in a real product, so here are today's patent highlights:
One newly filed patent application (number 20160216801) for "capacitive touch panel for sensing mechanical inputs to a device" shows that Apple is considering expanding the digital crown feature of the Apple Watch to other iOS devices such as the iPad and iPhone. The patent would provide a digital crown on the side of the iOS device to facilitate scrolling, control volume, resize text and images, and other mundane tasks like locking or unlocking the touchscreen.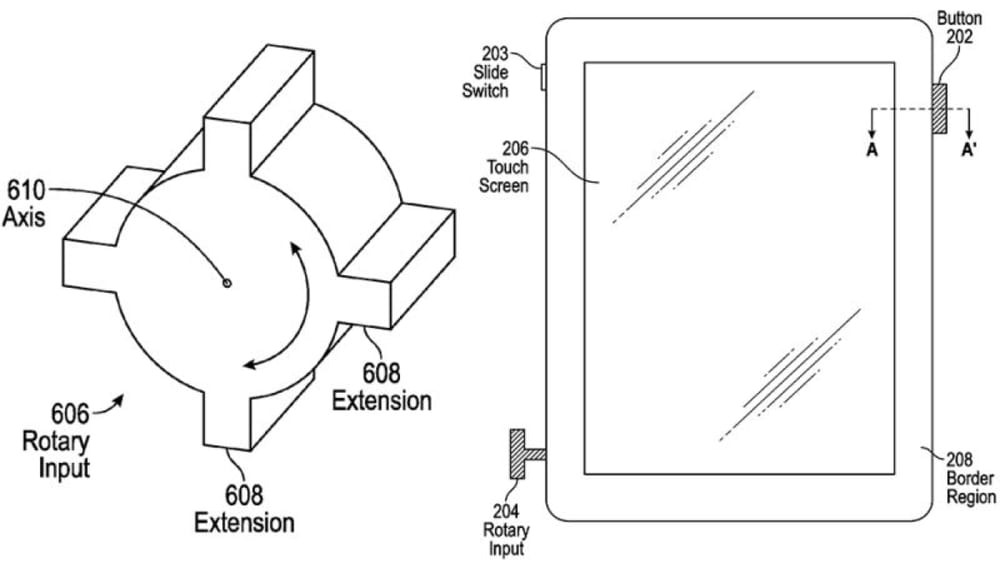 In the patent filing, Apple notes that, in addition to touch panels, many electronic devices may also have mechanical inputs, such as buttons and/or switches. These mechanical inputs can control power (i.e., on/off) and volume, among other functions. However, mechanical inputs, such as buttons or rotary inputs, can have considerable component costs associated with them, as the mechanical inputs generally can include structure for providing tactile feedback to a user (e.g., the "click" of a button) and also structure for sensing an input from the mechanical input. These two structures can be complex.
What's more, such structures can occupy substantial volume in electronic devices, which can make it difficult to reduce the sizes of such devices. Apple is at least considering ways to overcome these issues.
Apple has filed for a patent (number 20160216813) for "an electronic device including finger biometric sensor including transparent conductive blocking areas carried by a touch display and related methods." Whew. That's a long-winded description of technology that would allow the entire screen of an iPhone or iPad to act as a Touch ID sensor.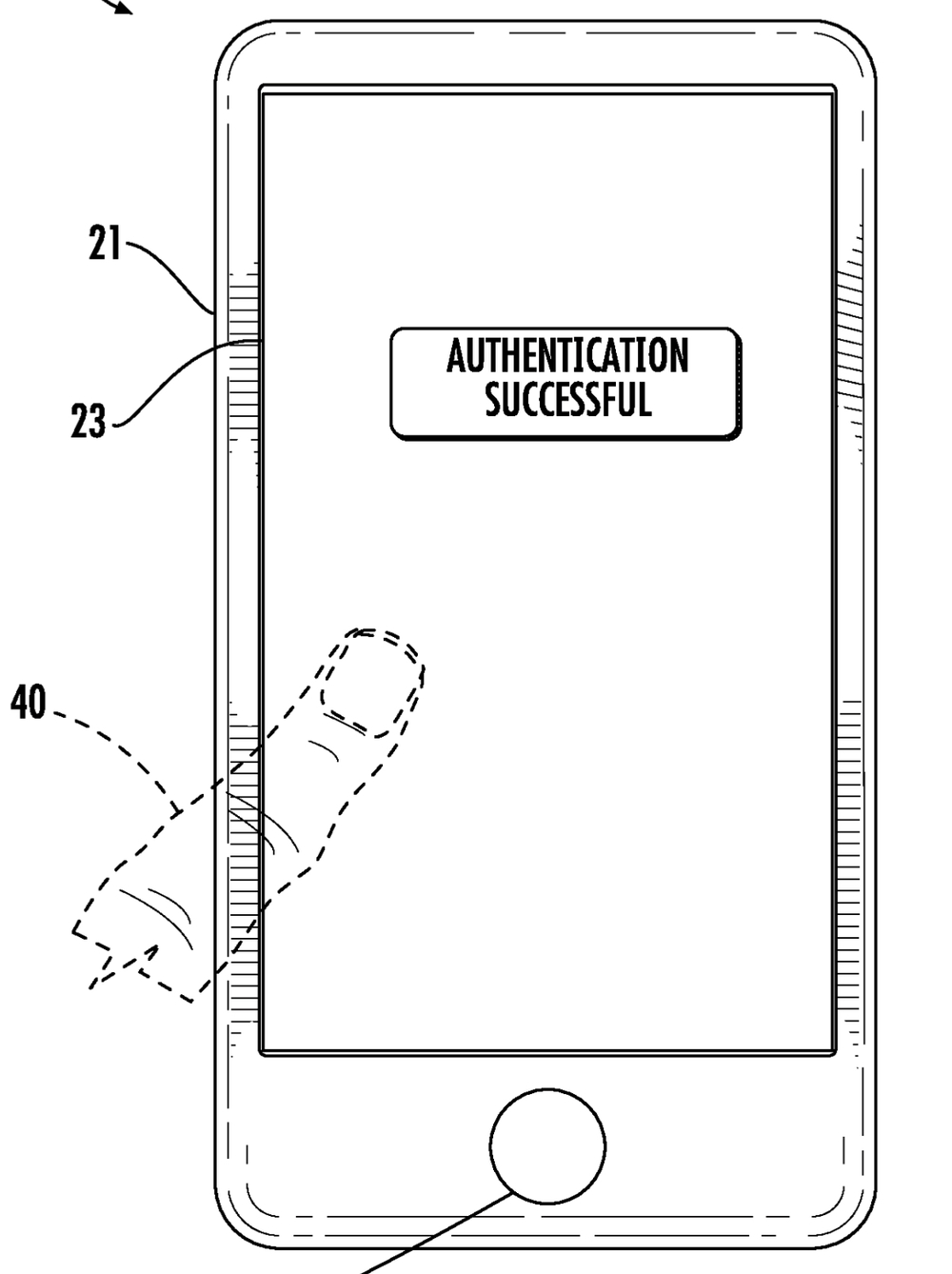 The patent involves a device that could include a finger biometric sensor in a touch display. In the filing, Apple notes that fingerprint sensing and matching is a "reliable and widely used technique for personal identification or verification." In particular, a common approach to fingerprint identification involves scanning a sample fingerprint or an image thereof and storing the image and/or unique characteristics of the fingerprint image. The characteristics of a sample fingerprint may be compared to information for reference fingerprints already in a database to determine proper identification of a person, such as for verification purposes.
Finally, Apple has filed for a patent (number 20160218252) dubbed "display light sources with quantum dots" that shows that future Mac OS X and iOS devices could sport quantum dot LED (QDLED or QLED) displays.
QLED is considered as a next generation display technology after OLED-Displays. They have several advantages:
Pure color: they deliver 30-40% luminance efficiency advantage over organic light emitting diodes (OLEDs) at the same color point.
Low power consumption: QLEDs have the potential to be more than twice as power efficient as OLEDs at the same color purity.
Low-cost manufacture: the ability to print large-area QLEDs on ultra-thin flexible substrates will reduce luminaire manufacturing cost.
Ultrathin, transparent, flexible form factors: QLEDs will enable designers to develop new display and lighting forms not possible with existing technologies.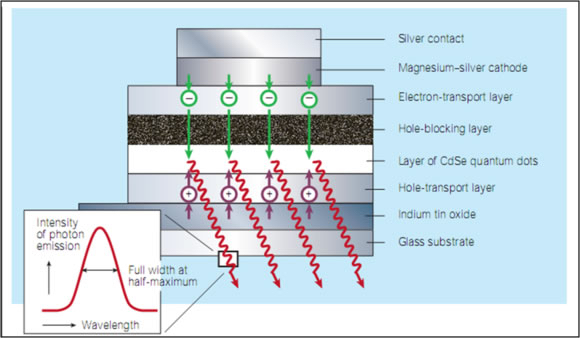 However, quantum dots and phosphors can be sensitive to moisture and oxygen. Their lifetimes can also be adversely affected by exposure to high pump light intensities and elevated temperatures. Quantum dot performance is also affected by the type of structures used to form the quantum dots. If care is not taken, quantum dots will exhibit insufficient quantum confinement and instability. Apple is working on methods to deal with these issues.
---
Protect your investment with the Pad & Quill Contega Linen iPad Pro® 9.7 Case