Apple's AirPods do a great job of staying in your ears during exercise, according to most users (though my experience has not been as positive), but Apple is looking into "earphone assemblies with magnets for anchoring to a user," according to a new patent filing (number 20160381448). Yep, that's right. Magnets.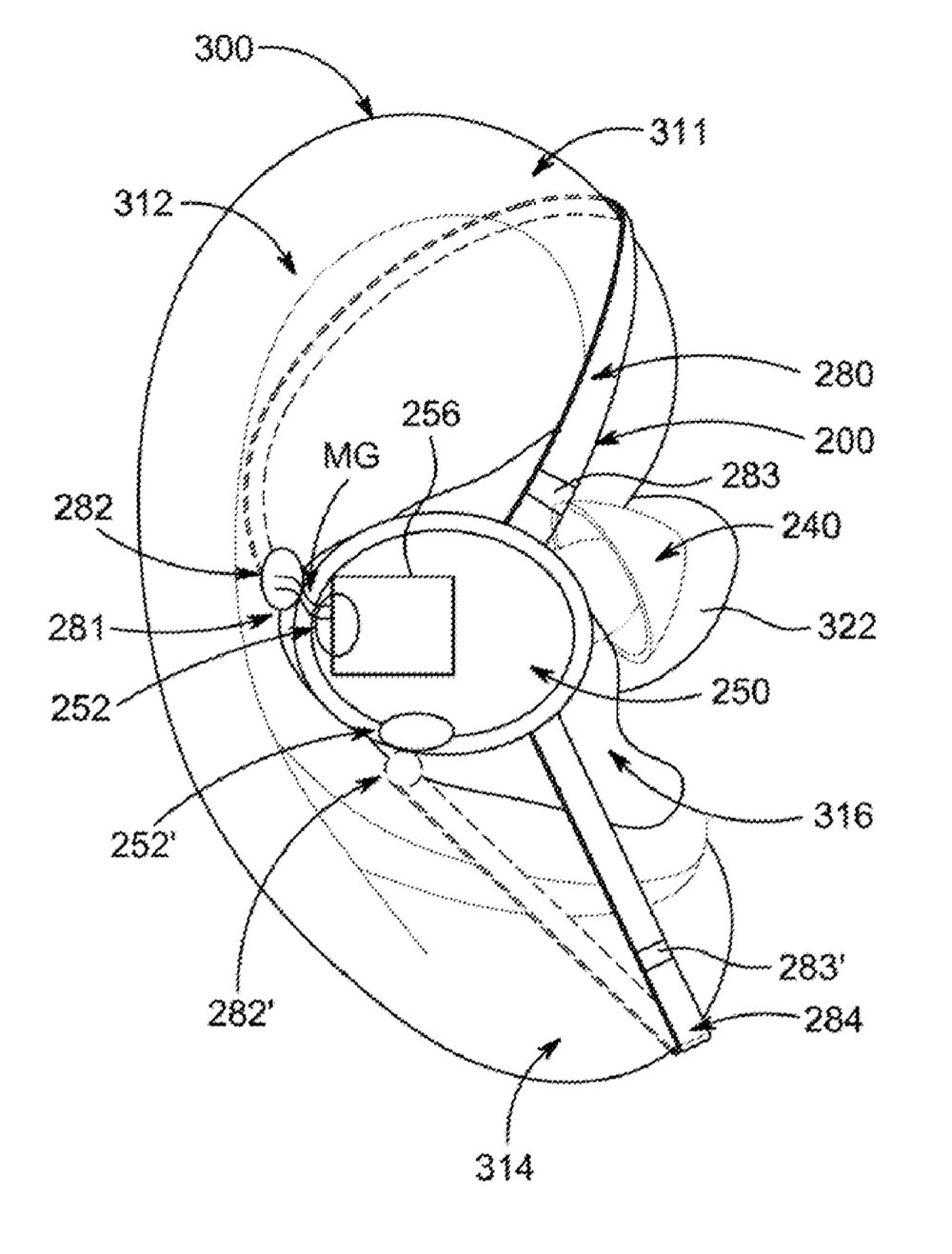 Here's one way it could work, according to the patent filing (warning: run-on sentence ahead): An earphone assembly could "include a hook member including a functional component, a body, an audio output component positioned at least partially within the body, a first magnet physically coupled to the body, and a second magnet, wherein, when the body is positioned against the user's ear in a functional position that is operative to direct sound from the audio output component into the user's ear, the first magnet and the second magnet are operative to be positioned on opposite sides of a wall of the ear and are operative to be magnetically attracted to one another via the wall for holding the body in the functional position, and wherein a first end of the hook member is physically coupled to the body, a second end of the hook member is a free end, the second magnet is coupled to the hook member adjacent the second end of the hook member, and the functional component includes at least one of an antenna functionally coupled to the audio output component and a battery functionally coupled to the audio component."
Another patent filing (number 20160378747) for a "virtual assistant for media playback" shows that Apple is working on improving Siri's functionality on the Apple TV. It involves a method for identifying media when you use "unstructured natural language."
When managing music or other media, a digital assistant can be helpful in playing back specific media, particularly in a hands-free environment. Such an assistant can respond effectively to a request to play a specific media item, such as an album or a song identified specifically by title or by artist. However, Apple notes that digital assistants haven't been useful in discovering media based on nonspecific, unstructured natural language requests–for example, a request for a song from a popular movie. The company wants to change this.
What's more, Apple is considering powering the Touch Bar on future MacBook Pros with electrophoretic ink, or e-ink, technology instead of an OLED multitouch unit, according to a new patent application (number 20160378234) for an "input/output device with a dynamically adjustable appearance and function."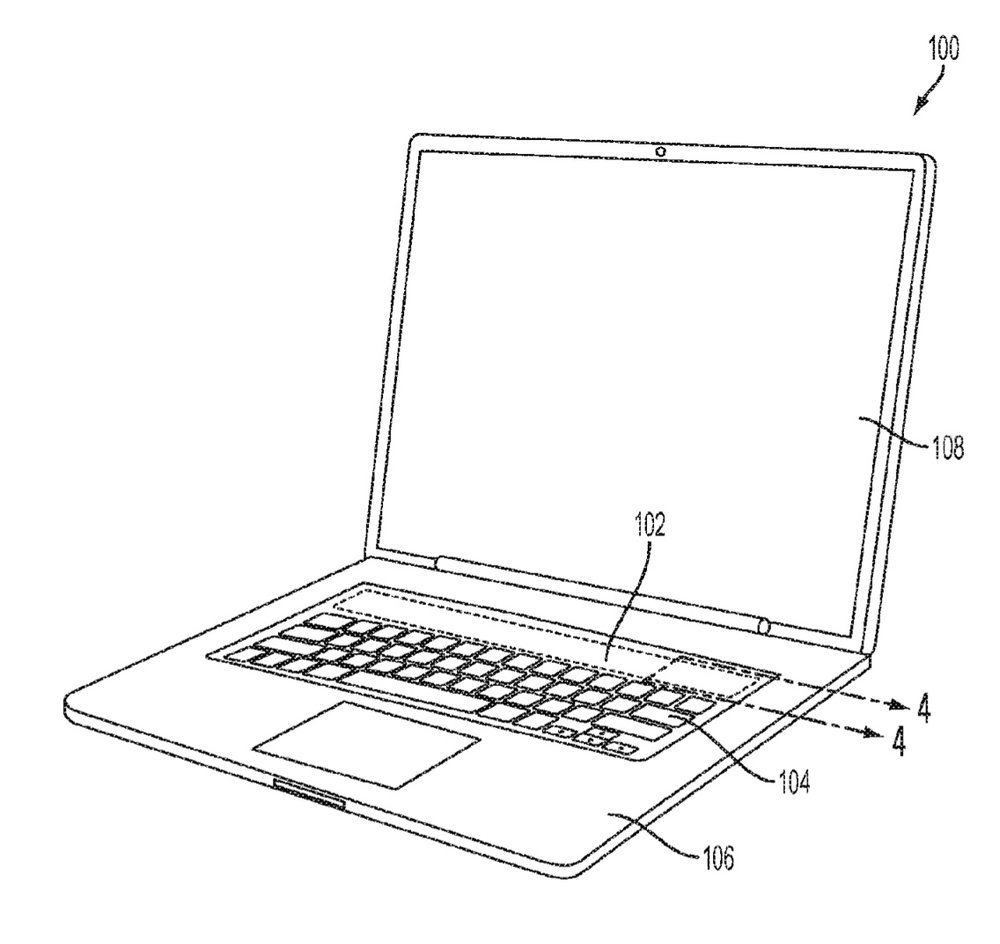 Per the patent filing, the Touch Bar could include a substrate, a protective layer, and an ink layer. In some embodiments, the ink layer may be electrophoretic or electronic ink (e-ink). In these embodiments, the ink layer may include one or more activation layers or components (e.g., electrode pairs) and a plurality of pigment capsules suspended between the activation layers. The pigment capsules may include a plurality of colored pigments suspended therein, such as black pigment particles and white pigment particles. Multiple pigment particles may be placed within each of the pigment capsules.
Apple files for — and is granted — lots of patents by the U.S. Patent & Trademark Office. Many are for inventions that never see the light of day. However, you never can tell which ones will materialize in a real product.