Apple files for — and is granted — lots of patents by the U.S. Patent & Trademark Office. Many are for inventions that never see the light of day. However, you never can tell which ones will materialize in a real product, so here are today's patent highlights:
At some point you may be able to authorize use of a Mac by holding your iPhone or iPad close to it. Apple has been granted a patent (number 9,342,674) for a "man-machine interface for controlling access to electronic devices."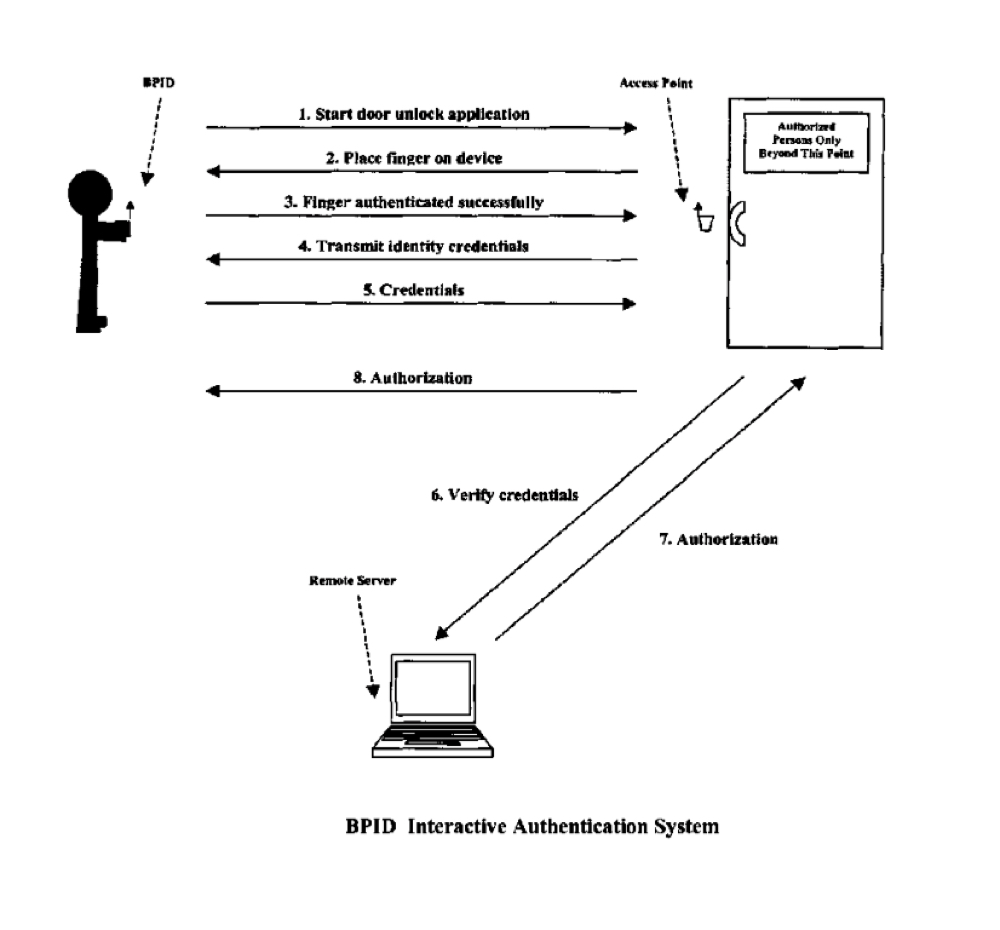 The invention relates to devices, methods and computer readable media that allow users using a first device to be easily authenticated. For example, while the first device (say, an iPhone) is close to a second device (a Mac), the first device requests user authentication using the one or more biometric sensors. After requesting the user authentication, the first device detects biometric information associated with the user with the one or more biometric sensors.
In response to detecting the biometric information associated with the user, in accordance with a determination that the detected biometric information associated with the user meets authentication criteria, the iPhone provides credentials associated with the user to the Mac. If the detected biometric information associated with the user doesn't meet the authentication criteria, access to the Mac is denied.
This one could take a while, but Apple has a plan to outfit entire cities with with low-power wireless transmitters capable of sending pinpoint-accurate location data, as well as dynamic environmental alerts, to iPhones and CarPlay navigation systems. The company has been granted a patent (number 9,344,989) for a "system with wireless messages to enhance location accuracy."
Here's a summary of the invention: "Electronic equipment in a system may transmit and receive wireless advertisement messages. Each wireless message may include location information and may have an associated received signal strength indicator when received from transmitting equipment by receiving equipment. The transmitting equipment may be associated with stationary equipment such as equipment installed at a building, adjacent to a road, or in traffic control equipment or other traffic structures.
"The receiving electronic equipment may be mobile equipment such as a vehicle or mobile computing equipment such as a cellular telephone or portable computer. Satellite navigation system signals may be received by the receiving electronic equipment in addition to the wireless messages. The receiving electronic information can present alerts to a user based on a location determined using the wireless messages and the satellite navigation system signals."
Future iOS devices and Mac laptops may be a bit more flexible (literally) due to more "bendable" batteries. Apple has been granted a patent (number 9,343,716) for a "flexible battery pack."
Apple says that, in addition to flexibility problems, conventional battery packs also have drawbacks associated with reliability. For example, conventional batteries that include multiple cells may fail because moisture or dust enters the cavity of any one of the multiple cells. Unfortunately, if one of the multiple cells within the battery fails, the entire battery often fails. That's why flexible battery packs that overcome one or more of the drawbacks of conventional battery packs are desirable.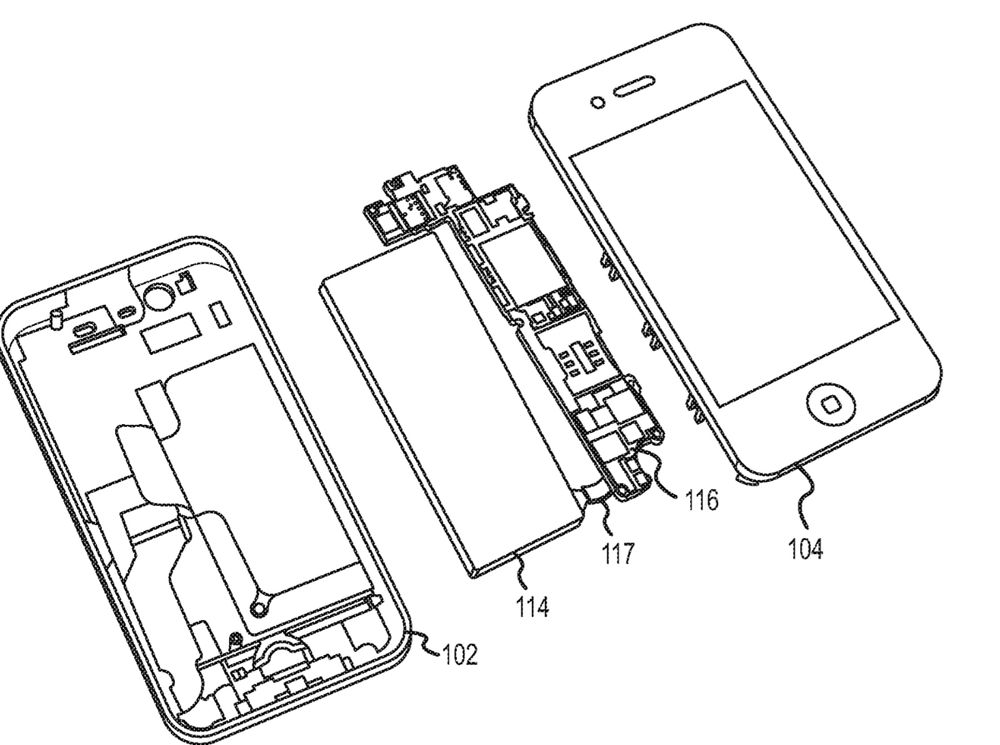 Here's Apple's summary of the invention: "the flexible battery pack may include a plurality of cells, such as galvanic or photovoltaic cells. The battery pack also may include a plurality of laminate layers coupled to the cells that include a top laminate layer and a bottom laminate layer.
"An adhesive may be used to couple the top and bottom laminate layers together such that each of the plurality of cells is isolated from each other. This arrangement may allow the battery to be shaped to fit a form factor of the electronic device. This arrangement also may allow one or more of the cells to be selectively removed from the plurality, which may be desirable from a manufacturing perspective."
---
Orchard: High quality used iPhones for less!