Apple files for — and is granted — lots of patents by the U.S. Patent & Trademark Office. Many are for inventions that never see the light of day. However, you never can tell which ones will materialize in a real product, so here are some recent patent highlights:
I'm dubious this one will ever see the light of day, but it would be cool if it did: Apple has been granted a patent (number 9,332,113) for a "mobile electronic device with an adaptively responsive flexible display" — in other words, a digital newspaper or magazine. If you thought reading news on an iPhone or iPad was nifty, this device could conceivably combine the best of digital and print publications and newspapers.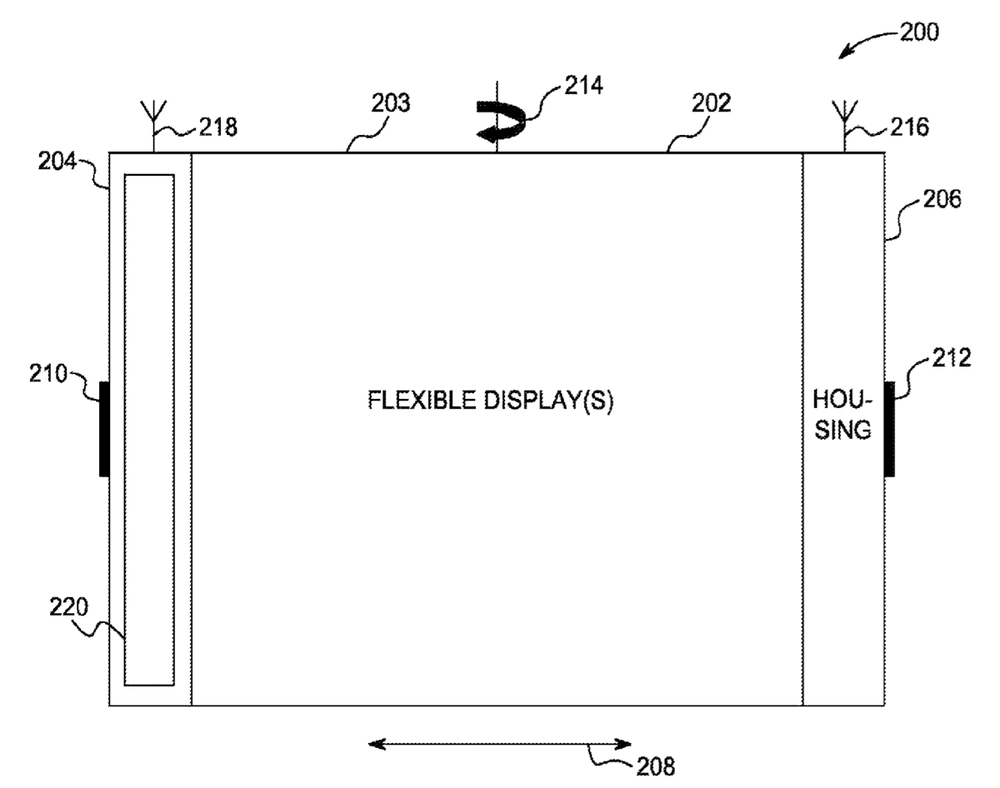 The invention involves a device that may be configured as a digital periodical or advertising device to transmit and receive converted multimedia documents or content delivered using multimedia messaging service over a wireless network. In the patent filing, Apple notes that wireless communications has enabled widespread easy access to mass media and multimedia information via mobile devices, cellular phones, personal digital assistants, smart phones, or the like.
Although the availability of multimedia information is ubiquitous, "proper viewing, display, and delivery of information for an enjoyable user experience is still lacking," the company says. This is especially the case for viewing periodicals such as online magazines or news content on a mobile device where a large display is desirable.
What's more, Apple says that having complex software and hardware is required to receive and display multimedia periodical information on present mobile devices making them expensive, heavy, and power intensive. The company is eyeing a near-future scenario where organic light emitting diode (OLED), liquid crystal display (LCD) flexible device technology, and other flexible substrate technologies have advanced enough to provide an enhanced user experience, larger display sizes, portability, and low power consumption.
On a (possibly) related note, Apple has also been granted a patent (number 20160125789) for an "organic light-emitting diode display with minimized sub pixel crosstalk." According to the patent, each pixel may have multiple subpixels of different colors. To avoid undesired color shifts when operating the display, the display may be configured so that subpixels of different colors are not coupled to each other through parasitic capacitances. The subpixels may include red, green, and blue subpixels or subpixels of other colors.
---
Tonality CK – the best Mac app for working with monochrome photography