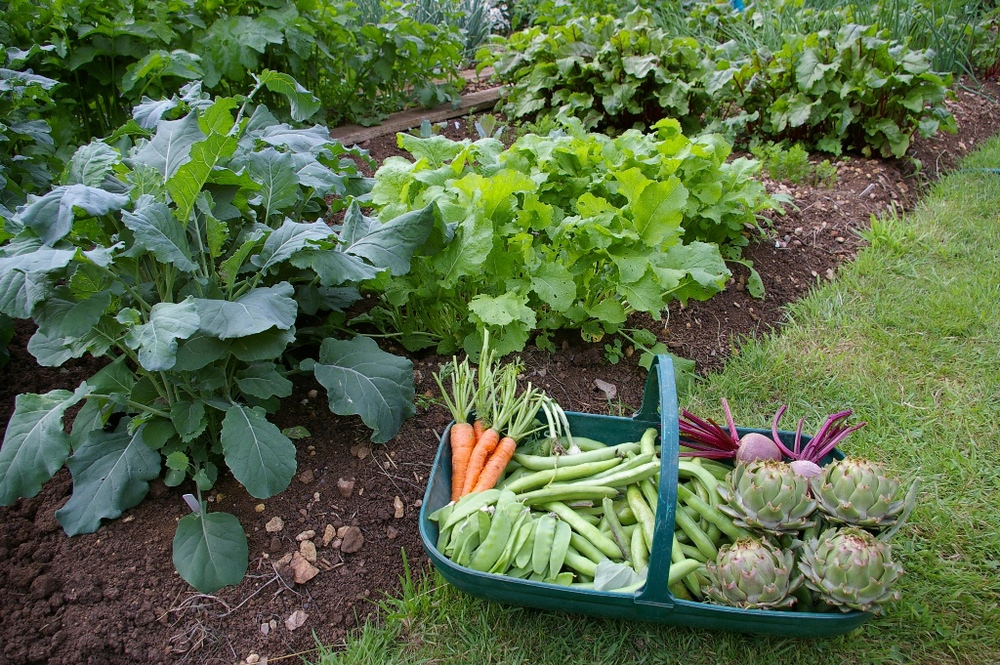 Pastime (noun): an activity that someone does regularly for enjoyment rather than work; a hobby; his favorite pastimes were shooting and golf. This weekly feature provides ideas on how to use your Apple devices to provide more enjoyment of your favorite hobbies and sports.
---
It's May, and the thoughts of a lot of people in the Northern Hemisphere are turning towards gardening. Whether you're a fan of fresh vegetables during the spring, summer and fall, love to see flowers at their peak through the seasons, or you're just planting a few pots for the balcony of your apartment building, there are a lot of apps — and some accessories — that can help you enjoy your greenery a lot more.
Apps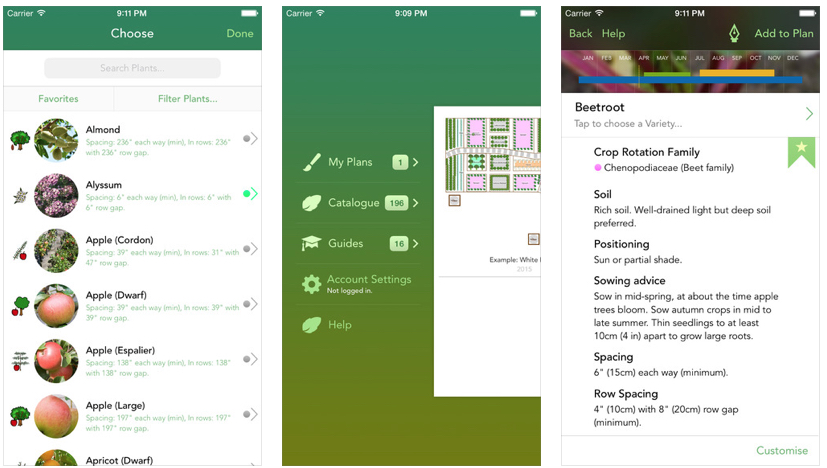 Garden Plan Pro ($7.99, universal)
This has been my go-to app for planning, planting, growing, and harvesting my garden for the past two years, and it keeps getting better. Create a plan for your plot or pots, pick vegetables or flowers to plant, and enter your location information, then Garden Plan Pro takes care of the rest. It will tell you when to plant both a first crop and (if possible) second round. It's chock full of wonderful tips and guides, whether you're a beginner wondering how to water your plants or an intermediate gardener who needs more info about storing a bountiful harvest.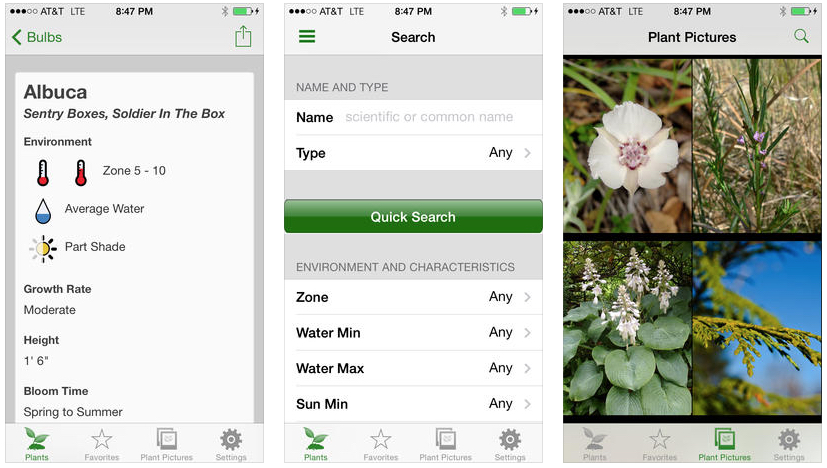 Landscaper's Companion — Plant & Gardening Reference Guide ($4.99 with in-app purchases)
This iPhone-only app is perfect not only for the home gardener, but the professional landscaper as well. There's a database of over 26,000 plants, from vegetables and fruits, trees and shrubs, to annuals and perennials. Over 21,000 photos make it easy to see what plants look like, and a full guide to watering and sunlight needs as well as what gardening zones a plant will do well in is included. For professional gardeners and landscapers, you get multiple plant lists with projects, the ability to take notes, and add your own pictures and plants.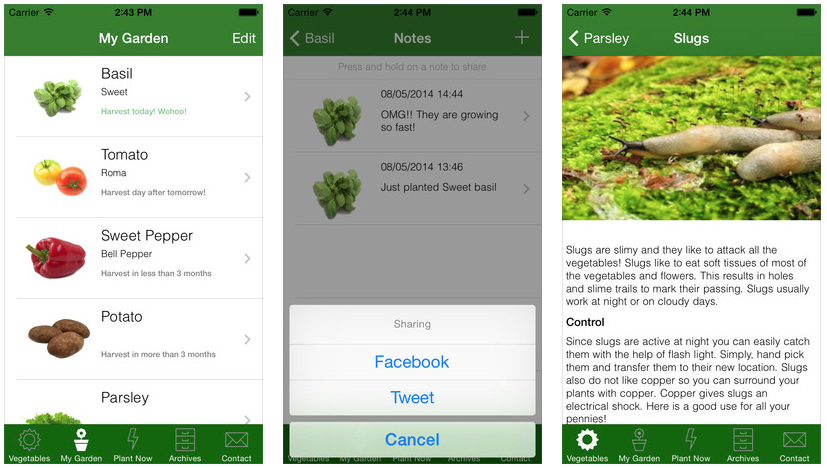 Vegetable Tree – Gardening Guide ($3.99)
Another iPhone-specific app, Vegetable Tree is the #1 vegetable gardening app on the App Store, and provides tons of information on vegetables, sorted by seasons, harvest time, or alphabetical name. It's possible to take notes on how your garden is doing, then share those with friends on Facebook and Twitter. I love the fact that the app also shows common pests and how to combat them. Begone, slugs!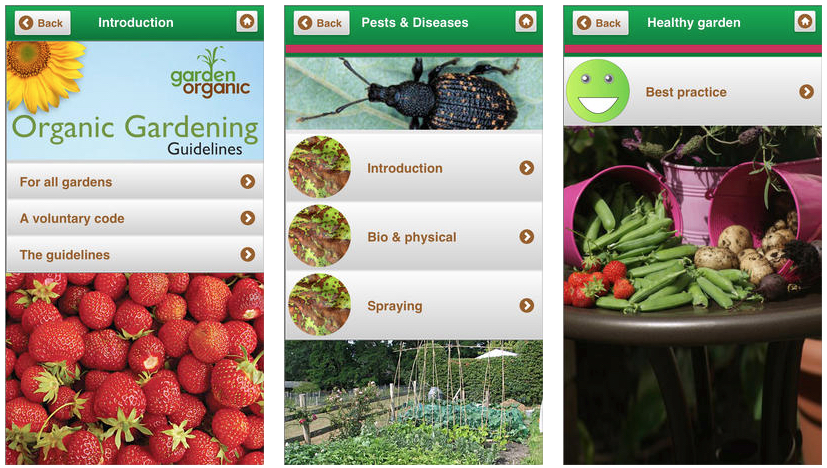 Organic Gardening Guidelines ($2.99, universal)
Organic gardening makes a lot of sense, since it can not only save you money in the long run not having to purchase pesticides and fertilizers, but it's also better for you and the Earth. This app teaches you what organic gardening is all about, provides best practices, and describes just how you can grow a beautiful flower or vegetable garden, keep your potted plants green, or have a beautiful lawn, all without resorting to chemicals. 
Accessories
Parrot Flower Power ($59)
Gardening would be a heck of a lot easier if our plants could talk to us when they're hungry, thirsty, or stressed. That's the idea behind Parrot's Flower Power, a small connected "twig" that sits in your garden plot or a flowerpot and converses with a free app. Let Flower Power know what you've planted near it from a database of 7,000 plants, and it will then alert you when it's time to water or fertilize your plants. It's even connected to IFTTT, so you can create recipes that will automatically turn on a sprinkler for watering. 
Rachio Iro (8 zone – $249, 16 zone – $299)
Rachio Iro is not a Japanese baseball player; it's an intelligent sprinkler controller with a free iPhone app. I have one of these devices and it saved me a ton of money last year by applying just the right amount of water. It automatically changes watering times based on the season or local weather, and since it's also set up with IFTTT, you can use your Flower Power to tell your Rachio Iro to water your thirsty plant — automatically. Highly recommended for anyone who lives in a drought-prone environment.
---
That's a short roundup, but you can find more on the App Store. Be sure to let us know about your favorite apps or accessories that we may not have mentioned here. Now go out and get some dirt on your hands tomorrow!