Pad & Quill has been an Apple World Today favorite case and bag vendor for years, and whenever a new Apple product appears we always get excited to see what's they're going to announce. Today, Pad & Quill announced that three of their cases — the Luxury Pocket Book ($99.95 for iPhone 7, $109.95 for iPhone 7 Plus), Woodline ($49.95), and Bella Fino ($69.95 for iPhone 7, $79.95 for iPhone 7 Plus) are available for pre-order. Use the special order code 710 and you'll get $10 off of any of Pad & Quill's products for iPhone 7, iPhone 7 Plus or Apple Watch Series 2.
These three custom crafted cases are specially designed for the newest iPhones, with the dual-camera setup of the iPhone 7 Plus and the slightly larger flash on both models being accommodated.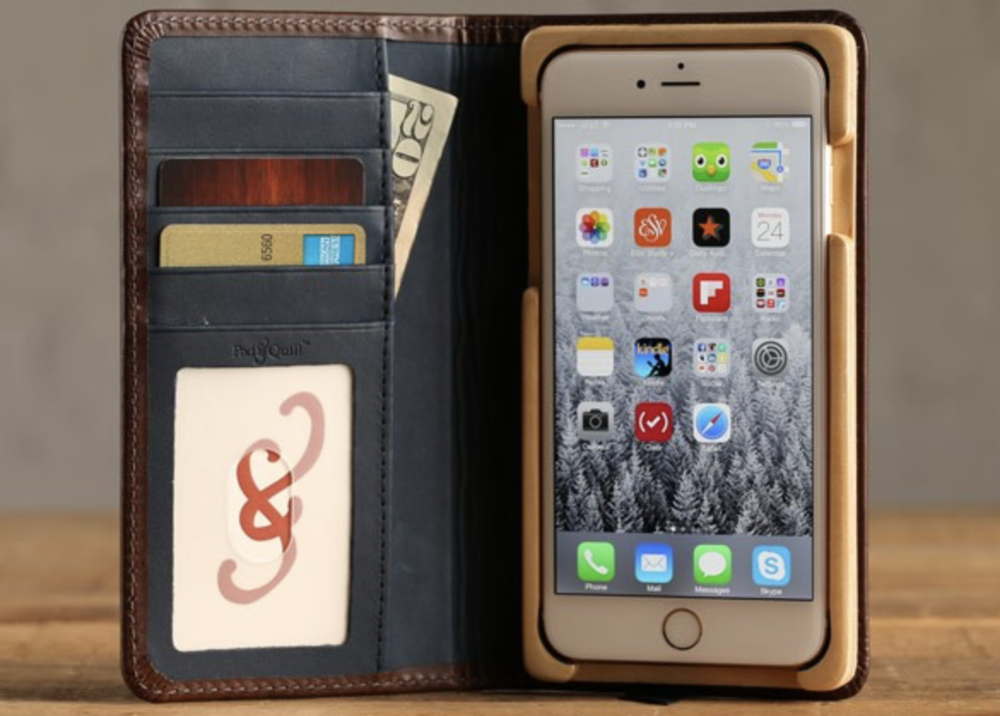 The Luxury Pocket Book features a "book" design, with a wallet on the inside of the cover with slots for credit cards, IDs and cash, and a space for your iPhone on the other side. The iPhone is well-protected with a Baltic Birch frame, keeping it safe from drops.
The lightest of the cases made by Pad & Quill, the Woodline case features natural wood sandwiching a Kevlar core. It's a strong, yet super lightweight case and can be paired with the Bella Fino case for the ultimate in protection.
The lightest wallet case in the Pad & Quill lineup is the Bella Fino case, which features natural hand-stitched leather and uses a proprietary 3M adhesive to attach your iPhone to the case.
The Timberline Wood Case has also been updated for the new iPhones, and the Little Pocket Book wallet case also joins the family.