The OxyLED Q6 Portable LED Lantern isn't a macOS or iOS accessory per se, though you could use it to locate your mobile Apple devices while you're camping.
This bright LED light can be used to light up a camp, beach, backyard, etc. However, it's most practical use may be for lighting your house during a power outage.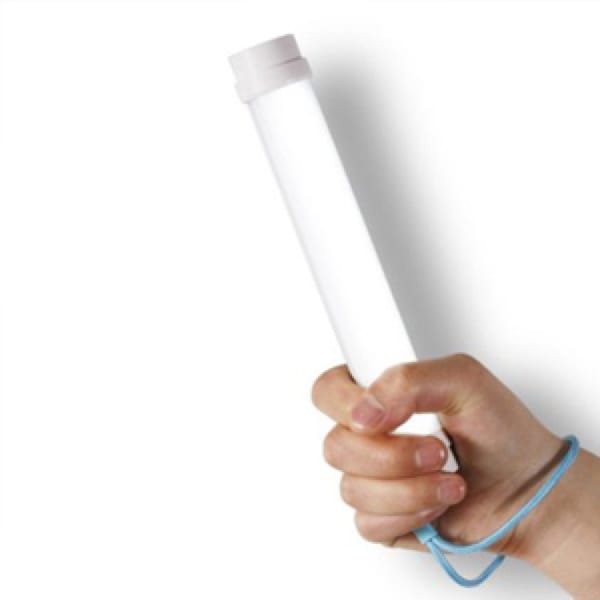 OxyLED Q6 has on settings of 2% (dim), 50%(normal), 75% (bright), 100%("supernova") and flashing (50%). You can cycle between the settings with the push of a button. The lantern has a one-second duty cycle of on/off, which allows you to preserve battery power.
The OxyLED Q6 packs a rechargeable Li-ion battery, which can be charged via an included mini-USB cable. Its "natural spectrum" LED provides 200 lumens of illumination.
The OxyLED Q6 has a "drop resistant" build and seems fairly rugged. I dropped it from heights of three to six feet. The lantern sported some scratches as a result, but the light kept burning.
You may not need the gadget in your daily life. But it can prove useful when the electricity goes off.
The OxyLED Q6 Portable LED Lantern retails for US$49.99, but you can buy it at Amazon for about 20 bucks.