OWC has introduced the OWC miniStack, an external hard drive with USB 3.1 Gen 1 connectivity designed to stack perfectly with Mac mini (at least someone still love the tiny Mac). It offers transfer speeds up to 208MB/s, capacities up to 6.0TB, and at MagLev cooling fan — all in a low-profile aluminum enclosure with a glossy black top designed to complement the look and feel of Macs.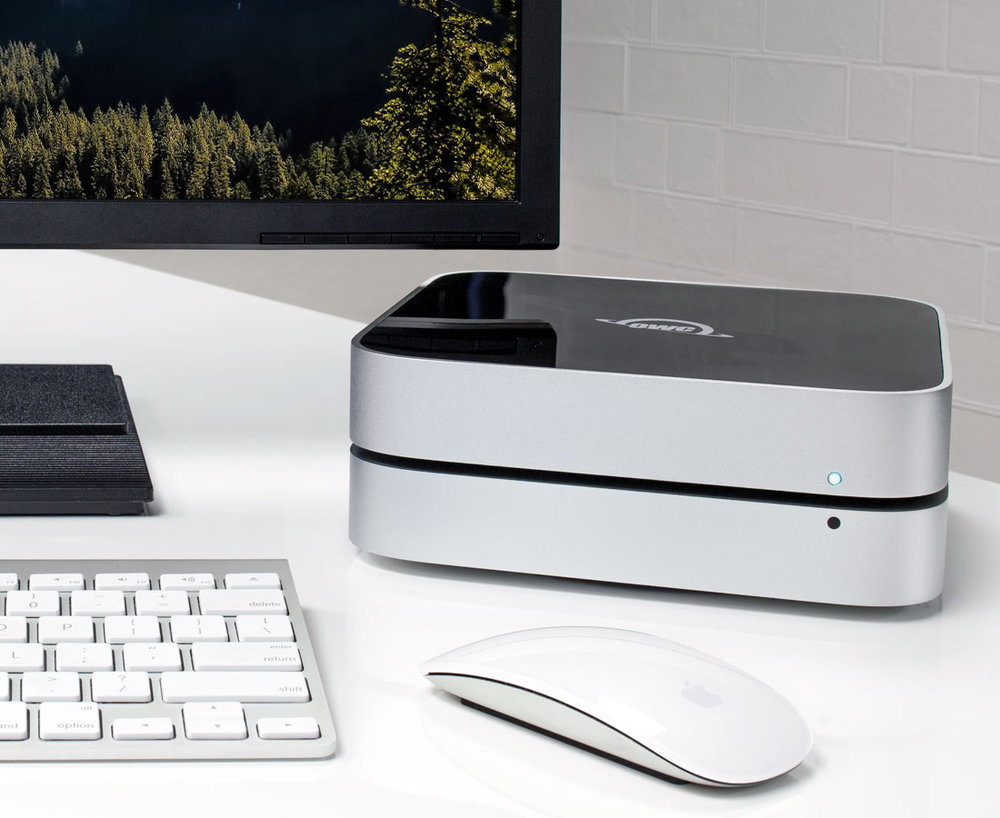 For virtually any Mac user, but especially those with a Mac mini desktop, home media library, or server, the OWC miniStack is an ideal solution to expand their computer's storage for documents, movies, photos, music, and to perform Time Machine backups, says Jen Soulé, president of OWC.
The OWC miniStack is designed to easily stack together with Mac minis and other miniStack drives, so users can increase external storage without taking additional space on their desktop. It's available at MacSales.com and authorized OWC resellers in seven stackable configurations:
1.0TB (7200RPM) – $139.99
2.0TB (7200RPM) – $169.99
3.0TB (7200RPM) – $198.99
4.0TB (7200RPM) – $249.99
5.0TB (7200RPM) – $278.99
6.0TB (7200RPM) – $348.99
Add Your Own Drive enclosure kit – $77.99.