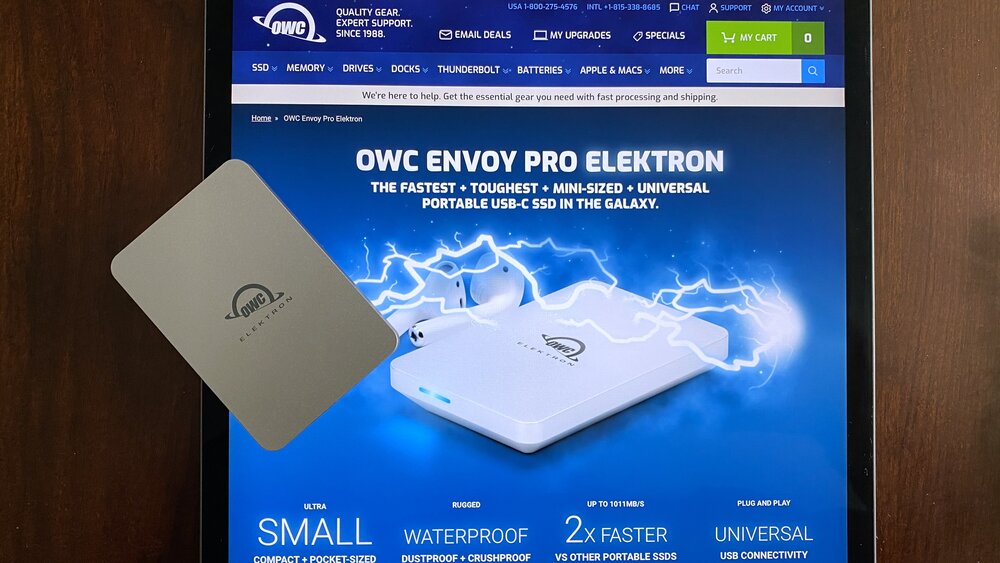 Did you pick up a new 2020 M1-powered MacBook Air? If you did, I have just the perfect accessory for it. The OWC Envoy Pro Elektron is a small, lightweight, and rugged USB-C bus-powered SSD that starts at just $99 (for 240GB). It's quickly become my favorite accessory of 2020. Here's my review:
Design
The OWC Envoy Pro Elektron is an amazing feat of storage engineering. In a tiny aluminum enclosure measuring 2 x 3 x 0.5 inches (5.1 x 7.6 x 1.3 cm), this drive currently comes in 240GB, 480GB, 1TB and 2TB capacities. Sure, it's the perfect companion for your MacBook Air, but it's also a handy accessory for your iPad Pro.
The drive is IP67 rated. That means that it is completely sealed against dust, and it can be submerged in one meter (3.3 feet) of water for up to 30 minutes. OWC says that you could run a car over it several times without compromising your data!
Use Cases
With its diminutive size and fast USB-C connectivity, the Envoy Pro Elektron is the perfect storage companion for a MacBook or iPad Pro. What can you use it for?
Storing video or photos for editing with iPad Pro apps like Pixelmator Pro, Adobe Premiere Rush for Video, Adobe Photoshop, or LumaFusion

Transferring large files from Mac or PC to iPad Pro

Backing up music files created in apps like GarageBand, Drum Pad Machine – Beat Maker, and so on

Making fast backups of anything stored locally on the iPad Pro; documents, photos, video, you name it!
Doing work in the field? The drive also adds water, dust and crush resistance to the mix.
Setup
OWC made setup of the Envoy Pro Elektron fast and simple. Just plug the drive into an open USB port with the included USB-C to USB-C/USB-A cable, and it appears on the macOS desktop as "OWC Setup". Double-click the drive icon, then double-click the OWC Drive Guide app to launch it: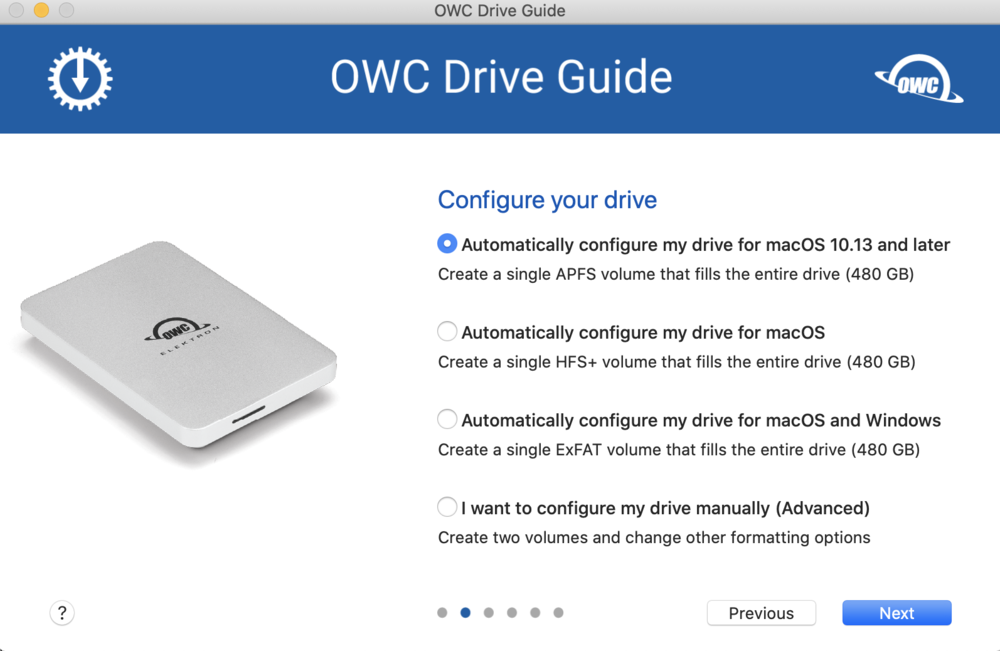 If you're running macOS 10.13 or later, use the default "Automatically configure my drive for macOS 10.13 and later" and the app formats the SSD as a single APFS volume. In seconds, the drive is ready to use. In macOS it appears as an external drive. Plug it into an iPad Pro and it is visible from the Files app: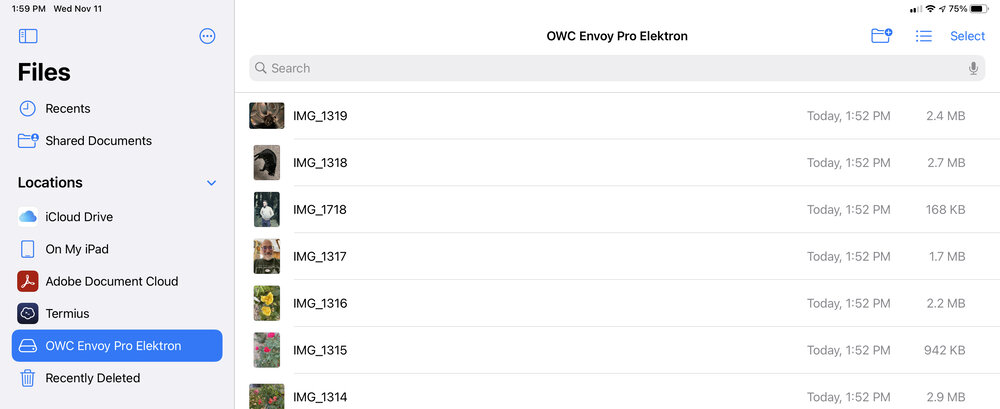 Just look under Locations in the Files app sidebar, and you'll see the drive listed along with other items like iCloud Drive, On My iPad, and so on.
Benchmarks
This little drive has great throughput! Let's look at the Elektron connected to an Intel-powered 2019 16-inch MacBook Pro. The first benchmark was run using ATTO Disk Benchmark.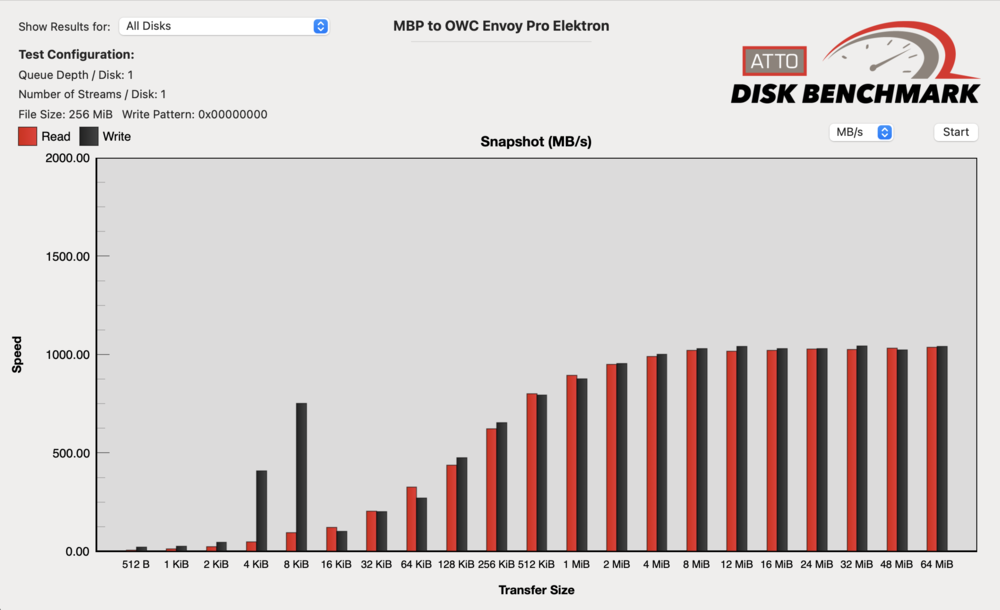 As you can see, both read and write speeds are consistently in the 1000MB/s range. The Blackmagic Design Disk Speed Test showed similar results, although slightly slower:
The Envoy Pro Elektron makes fast work of backups and file transfers, and if you're looking for a small SSD with good speed and capacity that will survive drops, splashes and dust, it's perfect.
Apple World Today Rating (out of 5 stars): ★★★★★