OWC has announced the OWC Envoy Express, which the company says is the world's first Thunderbolt 3 certified bus-powered portable storage enclosure. It's shorter than a ballpoint pen, weighs 3.3 ounces, and is packed in an anodized aluminum pocket-sized enclosure and laptop mounting system .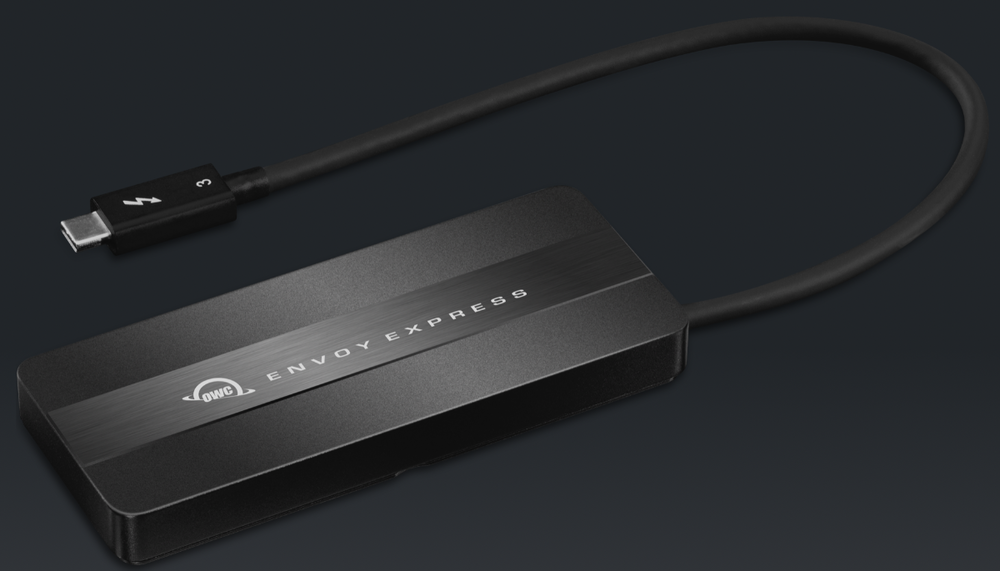 It allows users to buy a bus-powered Thunderbolt certified enclosure and install their own drive in it. The Envoy Express comes with a slide mount. This surface-safe removable drive holder allows the user to slide the Envoy Express onto the back of a laptop screen for out-of-the-way mobile use convenience.
You can build the Envoy Express with a new drive for a fast boot drive. Retask an existing drive replaced during an upgrade for added storage and backup capacity. Or, use Envoy Express to regain access to files on a drive removed from an inoperable machine.
The Envoy Express is built to support sustained data transfer rates up to 1553MB/s. It's designed to support any 2280 M.2 NVMe SSD, including OWC Aura SSDs up to 4.0TB capacity – as well as being ready for upcoming 8.0TB, 16TB, and higher drives.
The OWC Envoy Express is available for pre-order now, with special pricing for a limited time. Units will begin shipping in August.