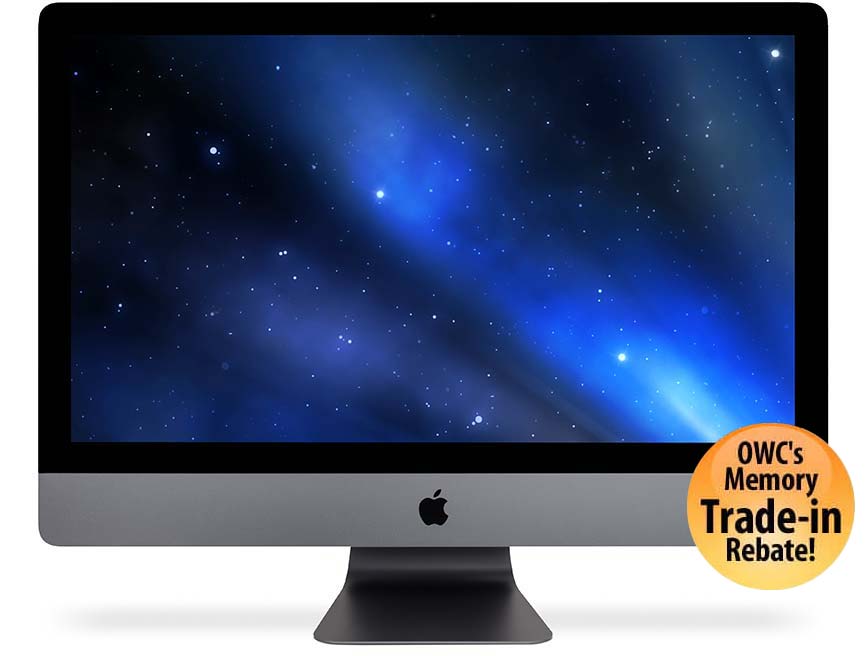 Did you purchase a 2017 iMac Pro but couldn't afford the amount of RAM you really wanted? Other World Computing (at MacSales.com) has announced that it is now offering memory upgrades for all models of the iMac Pro.
If you're an experienced technician or a service center, there are DIY upgrade kits available starting at $949 (replace all memory for a total of 64GB) and going up to $1,899 (replace all memory for a total of 128GB, with an option to leave two slots open). The kits include the necessary adhesive strips to reinstall the display.
Alternatively, those who don't have the tools or technique for tearing apart an iMac Pro can use the Turnkey Upgrade Program. With this program, owners ship their iMac Pro to OWC for installation of up to 128GB of OWC memory, and the upgraded unit is shipped back to the owner. Prices start at $1,099 plus shipping, and rebates are available for any original RAM that is removed and kept by OWC.