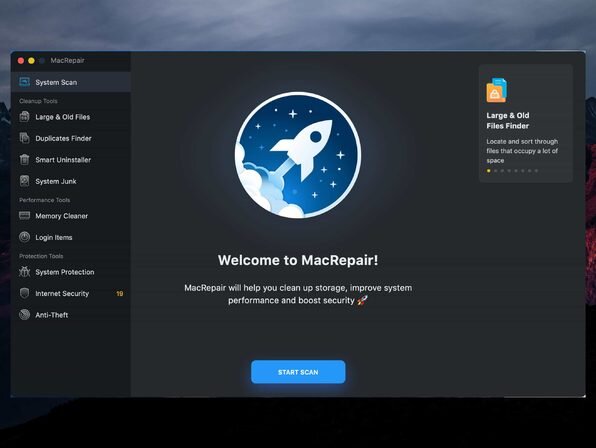 There's nothing like having a new Mac — everything responds so quickly! After a while, though, things start to slow down. A lot of this is caused by log files that grow to enormous size, scripts that are downloaded from websites and never deleted, you name it. Outbyte MacRepair handles those files by scanning your storage, then deleting unnecessary and even dangerous files. It's on sale – just $29.99 for a one-year subscription.
Outbyte MacRepair scans your computer for performance issues, security threats, junk files, and unused apps that clog up your valuable Mac storage space. It also has an effective duplicate removal feature and can help to identify and remove potentially harmful software. The majority of the legwork is automated, you're given clear and simple choices to optimize the performance of your Mac.
4.5/5 rating on Trustpilot!
Scans your hard drive to identify & remove unnecessary files to free up storage space

Locates & deletes file duplicates

Identifies similar pictures so you can select the best ones & save the space by clearing out the rest

Highlights unused & large files on your Mac

Highlights & disables apps that launch when the system starts up, slowing down your boot times

Optimizes memory usage by reshuffling RAM from apps that are inactive in the background

Notifies about potentially unwanted websites visited & allows to block them

Performs checks to verify that you don't have potentially unwanted programs
Get MacRepair today and enjoy your optimized Mac tomorrow!