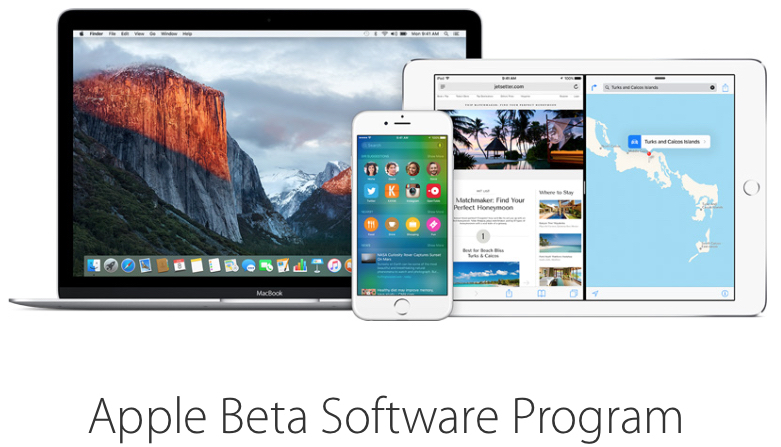 The few, the proud, the beta testers. If you're one of those folks who either has a wish to possibly break your production Mac, iPhone or iPad or is just incredibly impatient, you can now get the OS X 10.11 El Capitan and iOS 9 public betas. All you need is an Apple ID.
The public betas are available on Apple's Beta Software Program website, following the launch of the third developer betas that were seeded to registered iOS and OS X developers. Apple does public betas in order to increase the size of the pool of testers. Apple recommends keeping a backup of your stable OS X and iOS installations before installing the beta.
Right now, the benefits of installing the public betas are rather slim as most developers have not rewritten their apps to take advantage of the new features in both iOS 9 and OS X 10.11. But if you really want to try some of the multitasking features in iOS 9 on your iPad Air 2 or check out what's new in El Capitan, back up your devices and get to work.