Orangetheory Fitness has created a device for members to use the Apple Watch to track heart rate data during workouts, along with iOS apps for coaches and sales associates to enhance the member experience both in and out of studio.
The $129 OTbeat Link — available on Apple.com — is a new, custom-designed small device worn on an Apple Watch band that will give members the ability to sync the smartwatch directly with the Orangetheory Fitness in-studio heart rate monitoring system.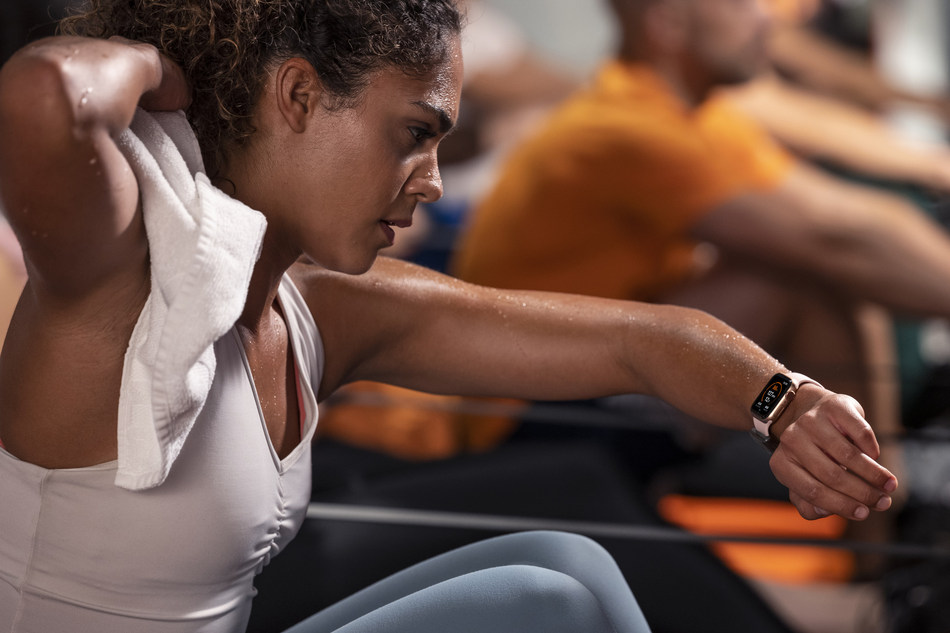 CEO Dave Long says Orangetheory Fitness learned that the most common request was to use Apple Watch in class. Now, not only will members be able to view metrics in real time in class with an Apple Watch, they'll also be able to see their Orangetheory Fitness workouts afterward in the Activity app, and Orangetheory Fitness workouts will contribute to closing Apple Watch Activity Rings.
As a part of Orangetheory Fitness's new technology debut, the brand has also created a version of the Orangetheory Fitness app for Apple Watch to accompany the OTbeat Link. Orangetheory describes itself as "a science-backed, technology-tracked, coach-inspired group workout designed to produce results from the inside out."