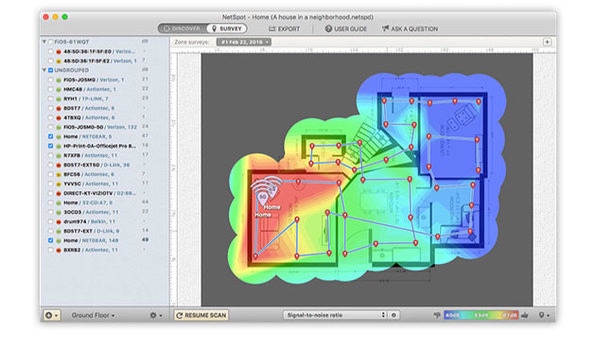 Another week is upon us, and we're starting off with a deal that can help any Mac user to find the best spots in a house (or office) for fast and reliable Wi-Fi service. NetSpot is a Mac utility that you can use to visualize, optimize and troubleshoot wireless networks, and we have a lifetime license for $19.
Did we say $19? Take another 15% off with the promo code MADNESS15.
Visualize, manage, troubleshoot, audit, plan, & deploy wireless networks
Analyze your WiFi coverage anywhere you are or plan on being

Easily assure that hotspots are placed correctly & radio channels are assigned properly

Identify dead zones on a network using the visual map

Load a visual map, collect survey data, & build a comprehensive heatmap of a network

View any number of Access Points (BSSIDs) simultaneously

Utilize flexible grouping of APs by SSID, channel, vendor, security, etc. & custom groups

Choose from multiple export possibilities, including new customizable advanced reports

Run Internet download & upload speed tests
This lifetime license will ensure that whenever you need to troubleshoot Wi-Fi issues, you'll always have the latest version of NetSpot for Mac at your fingertips. A Windows version is available as well at the same low price.