And here's the problem with announcing products too far ahead of time: Apple previewed the AirPower over a year ago and has kept changing the times of its arrival. Now the company has removed almost all mentions of the device from its web pages, and the product seems to be dead. Or at least on the very sick list.
The AirPower was supposed to be able to charge a Qi-compatible iPhone, an Apple Watch, and a pair of AirPods (in a special wireless charging case) at the same time regardless of where they're placed on the pad.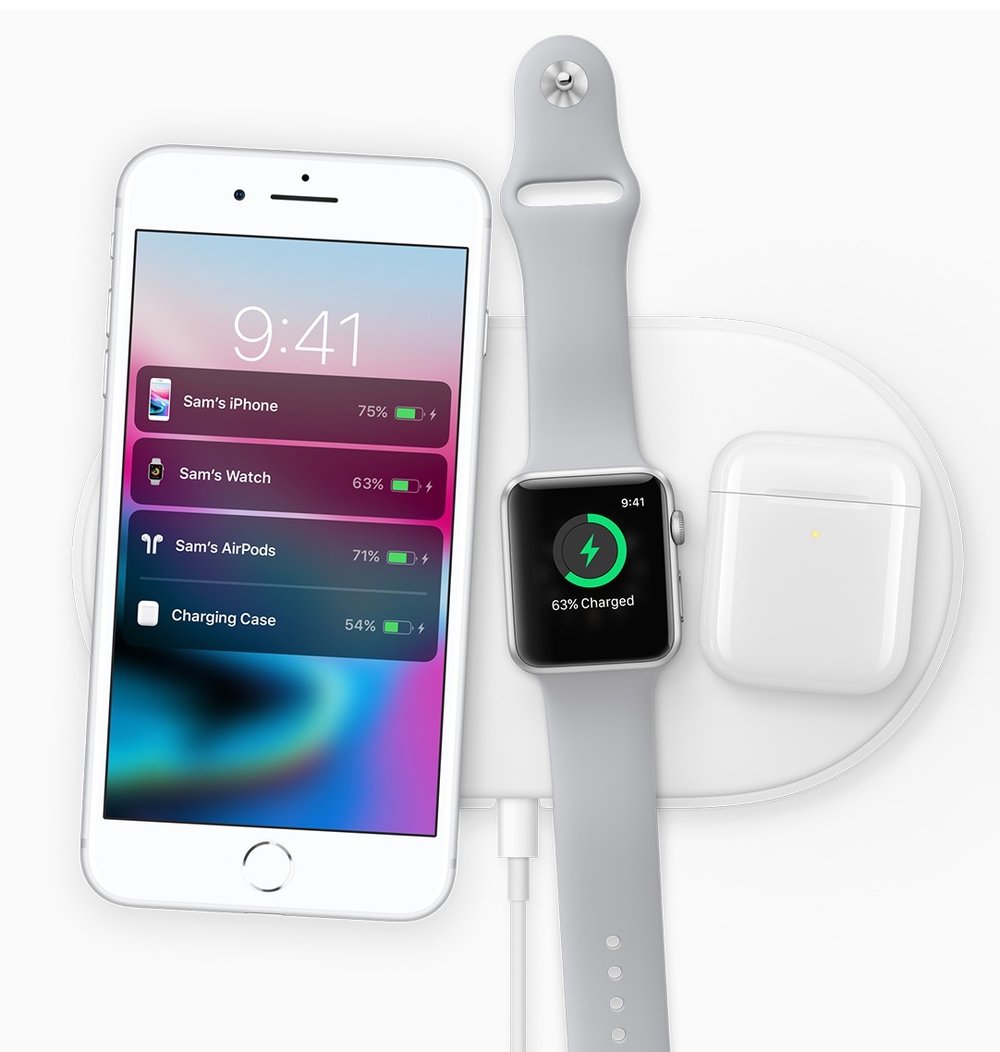 It's time for Apple to offer an update on the AirPower. Let us know if it's still being worked on or if it's indeed been canceled. 
John Gruber at Daring Fireball says: What I've heard, third-hand but from multiple little birdies, is that AirPower really is well and truly f——ed. Something about the multi-coil design getting too hot — way too hot. There are engineers who looked at AirPower's design and said it could never work, thermally, and now those same engineers have that "told you so" smug look on their faces. Last year Apple was apparently swayed by arguments that they could figure out a way to make it not get hot. They were, clearly, wrong. I think they've either had to go completely back to the drawing board and start over with an entirely different design, or they've decided to give up and they just don't want to say so.
<!— code from sekindo - Appleworld.today In-Article - outstream —>

<!— code from sekindo —>
A post at at the Sonny Dickson website — which specializes in "exclusive leaks, news, and reviews for technology, cars, and pop culture" — says the problem with the wireless charger is problems with heat management and mechanical and interference issues.
The site has this to say about the current status of the AirPower: For the moment being, as has been mentioned all over the place since Apple's most recent iPhone event, Apple has, for now, scrubbed almost every mention of the wireless charging device from their website, suggesting that the product will either be canceled, dramatically delayed, or taken back to the drawing board with an all new design that would have a different appearance than the one Apple showed us at the 2017 iPhone X event.
While it is still -possible- for the AirPower, or a similar device not yet shown to the public, to debut before the end of the year, broad consensus among engineers suggests that this is highly unlikely. Chatter from less notable individuals involved with the project further suggest that the AirPower concept and trademark are likely to be applied to an all new product, which will include unmentioned features, to be publicly shown at an undisclosed date "not likely to occur before Spring".
Whatever the status with the product, it's time for Apple to come clean about the product. If there's issues that have led to its delay or demise, be upfront and we'll understand.
Just don't do something like this again.