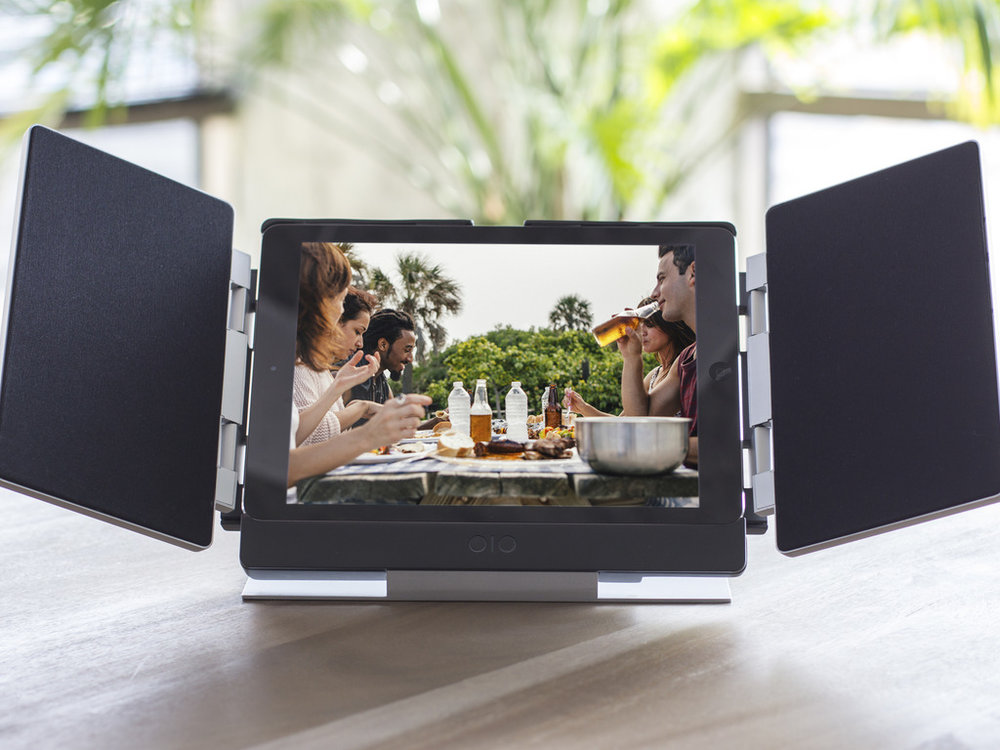 Except for the iPad Pro models that have four speakers located around the perimeter of the device, most iPads provide woefully inadequate sound to match the beautiful streaming video they can receive. A new Indiegogo campaign from OIO launched today wants to change all that. The Amp Speaker Case will work with the iPad Air 1 and 2, as well as the iPad Pro 9.7-inch, and is designed to bring a theater-like sound experience to the iPad.
The Amp is designed as a case, with two big honeycomb acoustic panels that flip out when you're ready for easy listening. It has a 900 mAh 7.4-volt rechargeable battery built in for up to 7 hours of great sound, Bluetooth 4.0 with A2dP support, a pair of ultra-low profile electromagnetic exciters, and microfiber cloth covering the speakers.
A case with big speakers needs a nice stand to go with it, and that's also included in the Amp's design. Want to watch your favorite movie, use your iPad as a jukebox for a party, or blast sound from your favorite iPad game? Set up the Amp vertically on the stand, and you've got a hands-free entertainment center. To use the Amp and iPad in a much more typing-friendly configuration, just flip the case over and it's propped up at a shallow angle.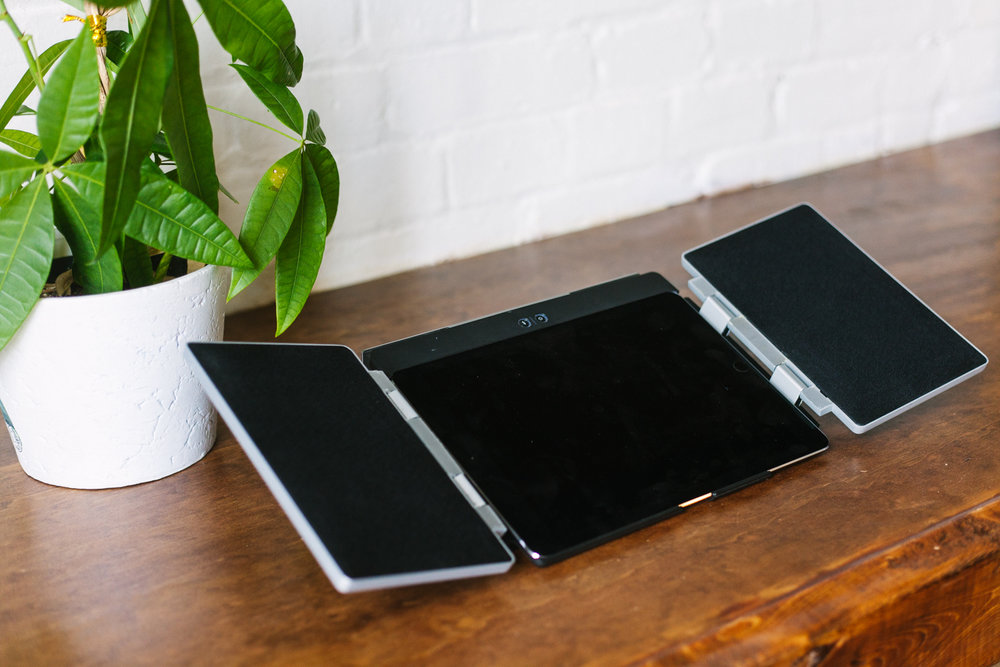 Three different color schemes are planned: Asphalt, Limon, and Periwinkle. You won't have to wait long for the Amp as it's already in production, with first deliveries planned for late September 2016. Pre-order, and you may be able to get an Amp for as little as $99. We're hoping to get one of these to review soon; until then, you'll need to feast your eyes on the images here and just dream about having an Amp blasting out sound from your iPad.