As my Apple World Today compadre, Steve, has said before, quality handcrafting and beautiful materials are always the hallmark of Pad & Quill's Apple gear. The company's two new US-made magnetic cases for iPad Pro are no exception.
The company is using traditional book bindery techniques to create the Octavo Magnetic Case for the iPad Pro. The unique feature: you can detach the tablet from the Magic Keyboard and protect it with a handsome book filled with magnets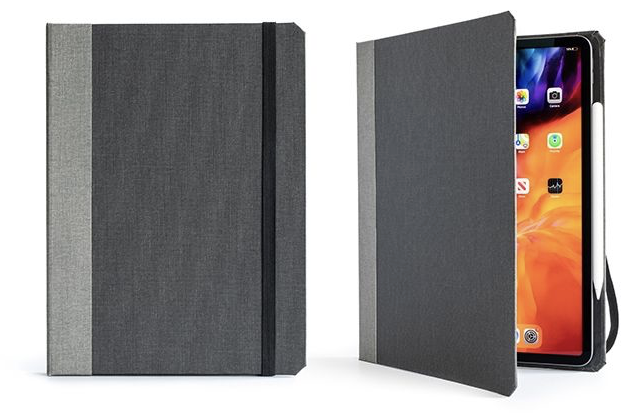 Of course, such craftsmanship comes at a price. Handmade at Pad&Quill's bindery in St. Paul, The Octavo Magnetic Case for the 11-inch iPad Pro (first and second generations) costs US$109.95 , and the version for the 12.9-inch iPad Pro (third and fourth generations) is $119.95. (If you need a keyboard compatible case, check out the $99.95 Copertina.) These prices get you a very thin, light (13 ounces) case that complements the iPad Pro's form factor, a smart cover with a magnetic on/off feature, and a two-year warranty.
Somewhat similar to Apple's Magic or Smart Keyboard, you just place the table into the Octavo Magnetic Case, and it (to use a word Apple loves) "magically" aligns. You can fold the case back like a paperback, prop it on your lap, use it for FaceTiming, and more. Plus, you have access to all ports, and the case also includes a pocket option.
You can find less expensive cases for the iPad Pro. But if you want top-of-the-line quality, the Octavo Magnetic Case is hard to beat.
Apple World Today Rating (out of 5 stars): ★★★★