On a regular basis, Apple World Today posts a list of notable new apps or app updates that have been released. They may not necessarily be new, but they're popular and deserve mention. Here are this week's picks.
macOS Apps/Updates
macOS Mojave is fully supported by Parallels Desktop 14 for Mac, which also brings other new features to running Windows applications on a Mac.
Parallels Desktop 14 supports Mojave's Continuity Camera feature. You can capture photos or scan documents from iOS devices directly into Windows apps in just a click or two. Parallels Desktop 14 conforms to Dark Mode in macOS Mojave and support Quick Look in-place editing support for Windows files.
Parallels Desktop 14 for Mac has been "notarized" by Apple. Now, when users on macOS Mojave first open Parallels Desktop 14, they will see a more streamlined Gatekeeper dialog and can have confidence that the app doesn't contain known malware. Notarized apps are signed with a Developer ID certificate and include a ticket from Apple.
There's a Mojave-like screen shot support for virtual machines. Screenshots can be made from View menu and feature a thumbnail that appears in the corner of your screen. This thumbnail can be dragged as a file or clicked to be edited or shared via enhanced Quick Look.
Parallels Desktop 14 is also a solution for Boot Camp not being supported by macOS Mojave on the late 2012 iMac with 3TB disk. The emulation software purportedly imports everything you need from Boot Camp, so you can continue to use your Windows apps and files in Parallels Desktop 14 on macOS Mojave without having to reboot your Mac. You can also select Coherence mode to make Windows disappear, so you can use Windows apps in the macOS Mojave environment with Mac gestures – as well as pin them to your Mac Dock, Launchpad or desktop so your Windows apps are available at your fingertips.
Parallels Desktop 14 for Mac includes both Parallels Toolbox and Parallels Access (stand-alone software for Mac, PC, Mac, iOS and Android devices). that simplifies your computing life – and which do NOT require Parallels Desktop and are available separately for both PC or Mac users). You can find details and pricing options here.
SpriTec Software has updated Finer Focus for macOS Mojave, adding support for Dark Mode and Dynamic Desktop.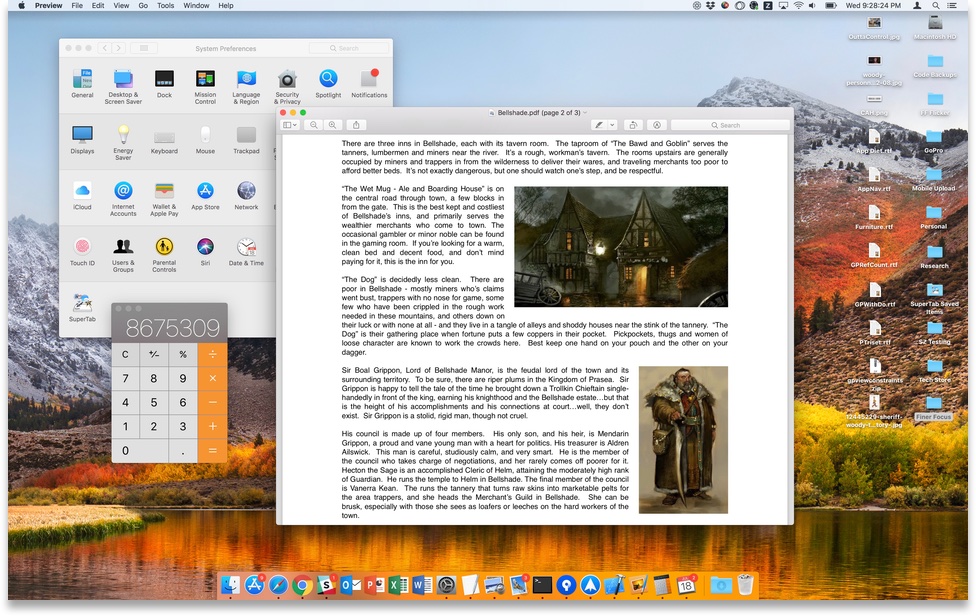 Together, Mojave's Dark Mode and Finer Focus's ability to dim, fade and blur users' Windows, Icons, Dock and Menu bar, combine to give users the ability to configure their Mac's appearance. Users can further darken the entire desktop, fade out background windows, blur desktop icons, and more. They can even make everything on their desktop behind the front window disappear entirely, putting 100% focus on the front window.
Finer Focus requires macOS 10.11 or higher. It costs $4.99; a demo is available for download.
<!— code from sekindo - Appleworld.today In-Article - outstream —>

<!— code from sekindo —>
publicspace has announced A Better Finder Rename 10.33, an update to their batch file renaming solution for the Mac.
The app is designed for creative professionals, digital photographers, web masters, music collectors, audio specialists, users who need to transfer files from Windows or UNIX, as well as for all other Mac users who routinely deal with large numbers of files. Version 10.33 adds support for macOS 10.14 Mojave's Dark Mode.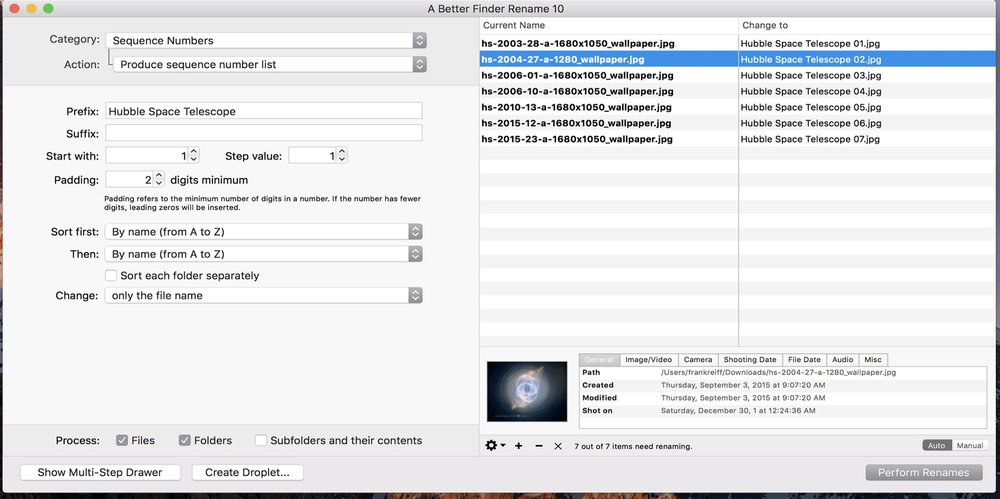 A Better Finder Rename 10.33 requires macOS 10.7 or higher. It's a free upgrade for customers who have purchased the utility after Jan. 1, 2015, or who own a forever upgrade. Discounted upgrade prices are available from our web store and start at $12.95 (USD) for a single user license.
For new users, A Better Finder Rename costs $19.95. Family, business, and enterprise licensing are also available.
Maintain has served up Cocktail 12 (Mojave Edition), a new edition of Cocktail for users running macOS Mojave.
It's a general purpose utility for macOS that lets users clean, repair and optimize their Macs. The new version offers updated Automator actions and updated help files.
Cocktail costs $19 for a single user license and available for purchase from the Maintain website. When unregistered, Cocktail runs in demo mode and will expire after the tenth launch.
Noodlesoft has rolled out Hazel 4.3, a feature update to their housekeeping utility for macOS. The upgrade has been updated to fully support Mojave's new Dark Mode, and also includes various improvements, tweaks and fixes to the interface for all versions of macOS.
Hazel 4.3 costs $32 and can be purchased from Noodlesoft. Version 4.3 is a free update for registered 4.x users. Users with licenses for version 3 or earlier can upgrade for $10. A demo is available for download.
VMware has unveiled the newest versions of its VMware Workstation and VMware Fusion solutions.
Upgrades include availability of and improvements to REST APIs [application programming interfaces] that allow developers to integrate Workstation 15 Pro and Fusion 11 Pro with modern development tools to automate development, design and testing tasks. In addition, both virtualization platforms feature new user interface improvements, expanded OS and hardware support, and an improved remote VMware vSphere view.
VMware Workstation 15 Pro and VMware Workstation 15 Player are available today from VMware.com for $249.99 and $149.99, respectively. Upgrade licenses for VMware Workstation 15 Pro and VMware Workstation 15 Player are available for $149.99 and $79.99, respectively.
VMware Fusion 11 Pro and VMware Fusion 11 are available today for $159.99 and $79.99, respectively. Upgrade licenses for VMware Fusion 11 Pro and VMware Fusion 11 are available for $119.99 and $49.99, respectively.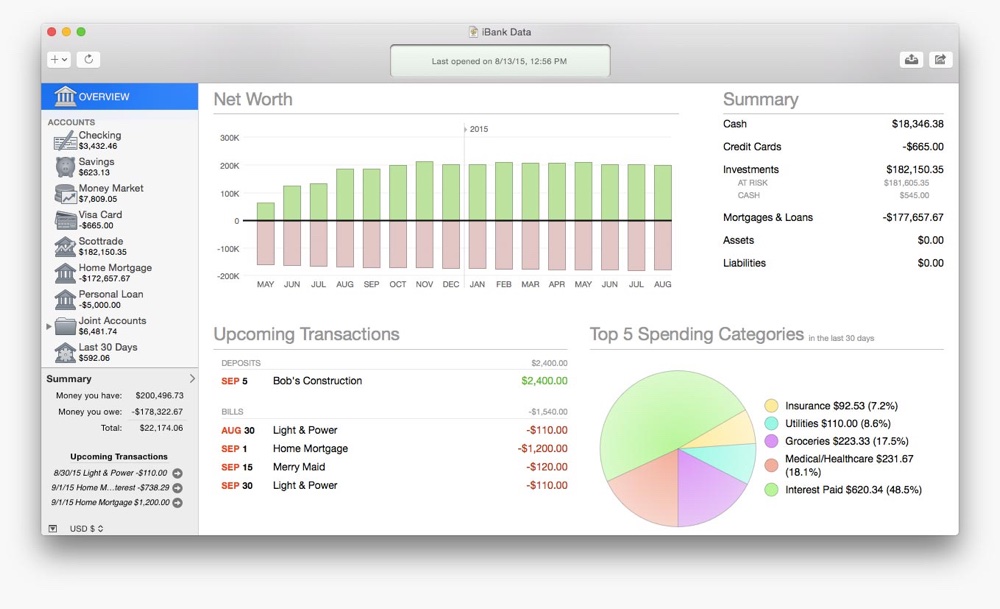 IGG Software has rung up Banktivity 7, a new version of its personal financial manager for macOS.
The new version brings Dark Mode support for macOS Mojave. It also adds a new calendar view to see past and upcoming bills, real estate tracking with Zillow integration and stock lot selection.
Banktivity 7 costs $69.99. Customers upgrading from version 5 or 6 purchased either directly from IGG Software or the Mac App Store qualify for upgrade pricing of $34.99. Bill Pay requires bank support for Bill Pay via OFX/Direct Download. Banks may charge an additional fee for this.
With Apple set to replace its Print Services with photo project extensions on September 30, 2018, Motif — a native macOS extension for printed photo books, cards, and calendars — has released its newest version, making it fully optimized and compatible with macOS Mojave. The latest version of Motif is available for free in the Mac App Store.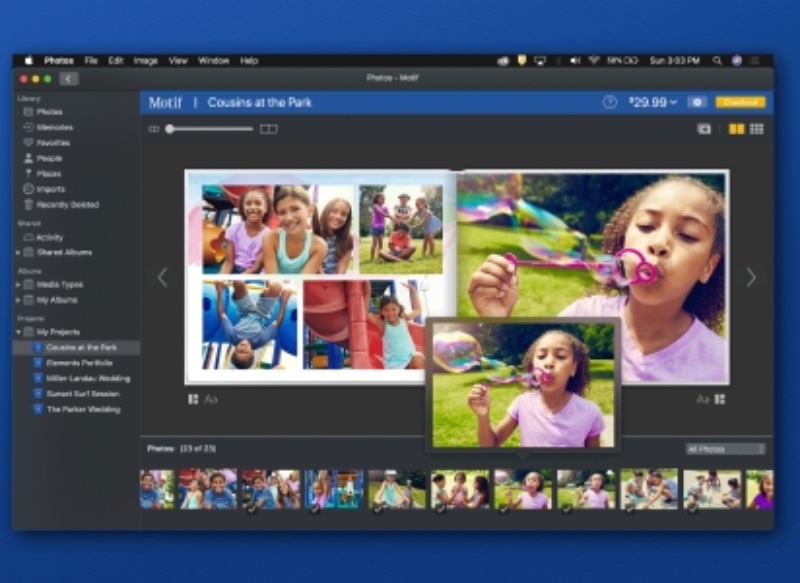 As an approved native extension for Photos on macOS, Motif allows consumers to take advantage of Apple's photo editing tools within the Motif extension. Included with Motif's macOS Mojave version are a handful of new features, including:
Unified with Mojave system preferences, Motif automatically adjusts based on user settings, including light / dark mode, drag and drop, copy and paste, and image editing within projects.

You can write and edit custom text in myriad fonts, colors, and sizes.

The newest version of Motif offers double the number of photo book themes.

Improved vertical line and horizontal character spacing, giving users the option to visually separate pictures, captions, and transitions.

Jumsoft has delivered Money 5.5, a feature update to their finance management app for macOS.
Version 5.5 adds under-the-hood improvements, brings macOS Mojave Dark Mode integration, custom-colored tags, identification and search. The update also contains security improvements, including Touch ID availability for supported Mac models.
Money for Mac is available worldwide on the Mac App Store and is offered in three price tiers. Money Free is designed primarily for trial purposes, and is limited to 100 transactions/accounts. Money Standard ($24.99 one-time purchase) allows unlimited access to all Money features with offline (manually managed) accounts and transactions. Money Premium — $4.99 monthly or a $49.99 annual subscription plan — enables over 50,000 financial institution connections across 57 countries for automatic data downloads into Money.
Timo Josten has announced Dropshare 5, an update to his secure file sharing tool developed exclusively for macOS.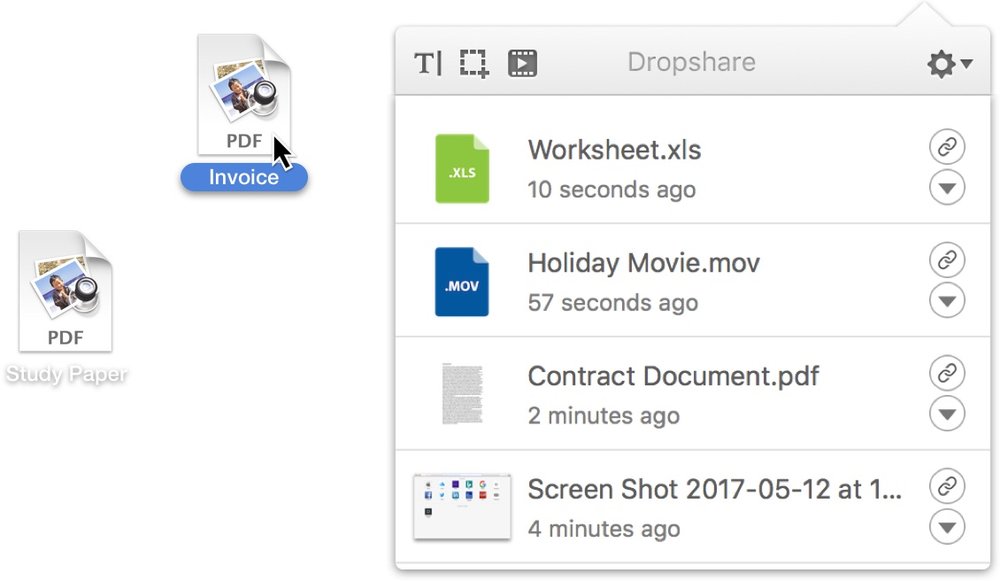 It's a menu bar application for drag ' dropping upload files, screenshots and even directories to many supported hosting providers, including Dropshare Cloud. Version 5 adds support for popular file sharing service Dropbox and more.
Dropshare requires macOS 10.10 or later. Version 5 is a free update for current users. For new users the price is $24.99.
iOS Apps/Updates
Magnin & Associates has delivered Delivery Dash Challenge 1.0, a $1.99 app for iOS, Android, Apple TV, Windows PC and Xbox. In the game, your hand at delivering express packages on your iPhone or iPad. Choose which order to deliver the packages based on location and availability schedules. Then choose which turns to make to drive down the correct streets, going the correct direction, to reach each location within their posted delivery times.